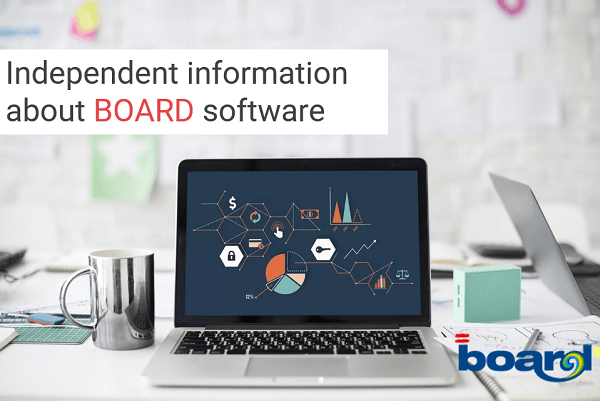 BOARD: self-service BI with a focus on performance management
BOARD, along with more familiar products such as Qlik and Tableau, belongs to the group of data discovery and visualization tools. They're also known as self-service BI solutions, where end-users in organizations themselves get to work with the data.
Yet BOARD chooses a different position than the other suppliers. According to the company their product is unique because it combines business intelligence with predictive analytics and performance management. The latter is less advanced in Qlik and Tableau.
If your organization focuses on performance management and scorecarding, and you want to offer a complete BI solution where end-users can start working straight away, then you should definitely consider BOARD.
Business Intelligence tools survey
Since 2007 we have followed the business intelligence market closely. Every year we deliver the Business Intelligence Tools Survey. Some packages also specifically support the performance management approach. Board is such a package. Want to know more about other products' score as well, then take a look at our survey.
New era of ​​decision-making
BOARD describes its own product as 'a new era of ​​decision-making'. They claim that they have a 'zero-programming environment' and programming has become completely unnecessary. According to the software company, the 'programming' is why so many BI solutions are expensive and why they eventually fail.
The BOARD Toolkit
It's very simple to use the BOARD toolkit to create apps that can run on many different platforms. Once they've been made, anyone can use them. Creating apps without having to program a single line. This also applies to the read-in of data. The ETL process is fully interactive and requires no programming lines.
Strong in performance management
The strong side of BOARD is the fact that it offers full support of performance management, from strategy to financial performance management. The tool fully supports the balanced scorecard method and lets everyone in the organization, depending on their role, see the relevant information in the right form, with a link to the strategy.
BOARD cloud
The software is available to purchase either on-premise or in the Cloud. The Cloud version has become available in the latest version, but it in terms of maturity it's not yet comparable to a product such as the BI solution Birst.
BOARD wants to be known as the solution with a 'zero-programming environment'. With the increasing volumes of available data, having a relational database environment or data lake becomes a requirement. There, programming in SQL and Hadoop is required, but how they'll solve this is still a challenge for them.
Who is the supplier of BOARD?
BOARD is a company from Switzerland with (until recently) a strong focus on the European market. The company has existed since 1994 and now operates worldwide. The organization has grown significantly because of that and now provides software from 21 offices to over 3.500 customers in more than 100 different countries, according to them.
The company has had double-digit growth in all those years and is healthy. Perhaps the customer service lagged behind because of this growth.
The main advantages of BOARD
The most notable advantages of the tool:
Very strong on the components performance management and scorecarding.
Everything is focused on delivering a complex product with a very simple user interface, where a lot of the action happens out of sight of the user.
Strong in 'in-memory' data processing. By default, many statistical functions are available for Data Science.
It's very simple to load data in the 'Data fast track' environment.
BOARD works well in organizations that endorse an Enterprise BI vision, where the control happens centralized, and decentralized outcomes are explored further.
What are BOARD's weak points?
A product can't always be good at everything. This is what you have to watch out for if you're going to use BOARD:
They have the ambition to grow rapidly, especially outside Europe. To be successful they need to improve their customer service. There is little documentation and there are only a limited number of tutorials available.
They have used their own database solution, which eliminates the need for programming. The downside is that it does not work with relational databases and SQL.
The solution scored lower in Collaboration and Social BI.
A cloud version has been introduced, but this does not support a public Cloud yet.
The strategic position of BOARD
BOARD has a clear strategy and positions itself as a self-service BI solution for end users. It's good at simplifying 'complex BI processes', which has certainly earned them a position in the market.
With the performance management component, the company differentiates itself clearly from the competition. The Passionned Parabola BI & Analytics shows the current position of the software at a glance, as well as the other players which may be interesting to you. Take a look at the market position of BOARD right now.
BOARD and other Business Intelligence tools
If you're considering whether you want to see in which areas BOARD software scored better than the other suppliers, then the BI survey of Passionned Group is definitely the thing for you. For more than 10 years, Passionned Group has kept an eye on the BI market, comparing all leading products in more than 190 aspects. The survey is full of useful comparisons that help you to quickly arrive at a balanced judgment. This survey can be ordered directly.
Are you considering purchasing BOARD?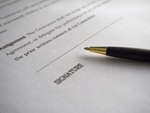 In the area of ​​BI and enterprise performance management, several solutions are available. The choice depends on the maturity of your organization and of course on what you want to achieve with BOARD software or with another solution. The experts at Passionned Group can help you with BI and performance management to successfully implement the chosen solution.
If you're having trouble making the final decision, the same experts can help you make the right decision. Contact us and see how we can help you get started.
BOARD is one of the BI products that scores well on performance management. There are also other solutions. Let yourself be inspired by the other vendors before you choose.
BOARD expertise
BOARD and performance management go hand-in-hand. An implementation of BOARD software is only successful if the organization works with scorecards and a clear KPI structure. Establishing a scorecard is a specialty in and of itself, and external support speeds up the process considerably. Our BOARD and performance management experts can bridge the gap between the software solution and the process of managing an organization.
Want to learn more about BOARD or performance management?
Passionned Group has an extensive range of resources available to help your organization. Whether it is for training, advice, or a well-stocked knowledge base that's free to browse. They all aim to make your organization smarter.
About Passionned Group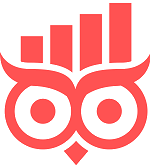 Passionned Group has, since its creation in 2004, specialized in 100% independent business intelligence and performance management, consulting and implementation. Our BI, performance and quality consultants help organizations to work smarter, more predictable and leaner.