A strategy that really works with all-round vision
Like any other executive, manager, or consultant, you want a strategy that really works – one based on market demands, while also being realistic and implementable by your employees. So that your company can add more value and generate more revenue. In practice, this is more difficult than it seems:
How do you, as an organization, agree on a delineation of your services and a strong product portfolio? What do you do and what don't you do? And how do you get your entire management team to agree?
How do you translate your strategy to the workplace in such a way that your teams make decisions and act in accordance with your strategy?
How do you, as an organization, stay flexible enough to be agile?
Which instruments and tools can you use to formulate your strategy clearly, to refine it, to measure it, and to manage it?
How do you prevent your employees from making decisions based on their gut feelings, thus watering down your strategy?
Do you have one or more of these questions? Then it's time to make your organization work more intelligently and more agile using a clear step-by-step plan made by our strategy specialists.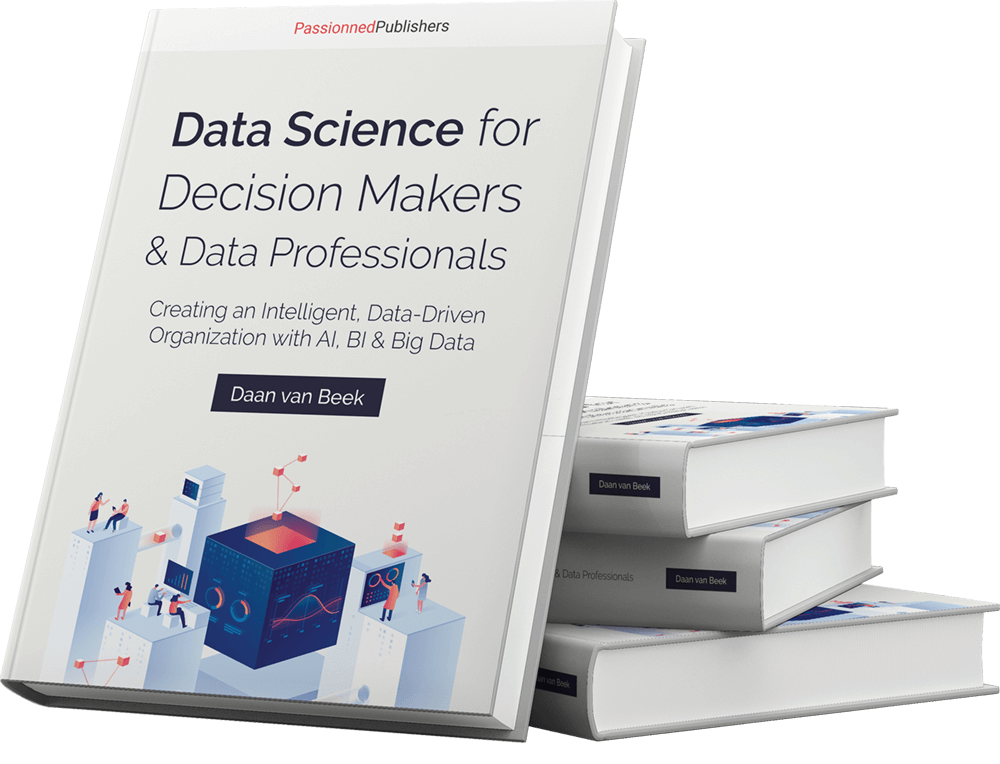 This business intelligence book covers the most important basic strategies, principles, organizational processes, architectures, tools and conditions needed to create a truly Intelligent Organization. Make better decisions faster, at all levels, by connecting the right data with the right people and using AI.
Order this book now
.
Go to Business Intelligence book
What is a good strategy?
A strategy is not a fact that is set in stone, but a journey of discovery. Many organizations only discovered the following things after the fact:
What drives their economic engine.
Where their true passion lies.
What they could be best at.
When you form your strategy along these lines, you're already one step ahead of the game. These criteria were thought up by Jim Collins. He calls this "the hedgehog concept." This is what your company is good at and what sets it apart. We call this the strategic core, or the strategic sweet spot.
The strategic core gives your organization a raison d'être. It's the true meaning of your organization. In the strategic core you match the proficiencies of your company optimally with the desires of your customers, while considering the environment and society. For example, new technology, the demographics of your department, government regulation, etc.

Do you have too many KPIs? Are you getting getting lost in a labyrinth of indicators? The SMART KPI toolbox helps you to decide if an indicator really is a genuine Key Performance Indicator. This essential handbook contains a directly applicable methodology for defining and implementing KPIs, including examples from various industries.
Download now
.
Go to the SMART KPI toolbox (Complete Edition)
Forming an organizational strategy
The mission and vision of an organization are the guideline for formulating a strategy. The mission and vision should be formulated broadly in order for them to stay relevant for a long time. Several aspects are key to forming a concrete strategy.
Point of departure: what are the demands of the market?
Goal: What do you want to achieve, and in what period of time?
Scope: How do you define your services?
Competitive edge: What is the unique strength of your company?
The definition of Strategy
Below are some definitions of the concept of strategy.
Strategy is the determination of the basic long-term goals of an organization, the adoption of plans of action, and the allocation of resources in order to achieve these goals (Chandler, 1962).
Strategy is a pattern in a sequence of actions, or a consistent manner of acting during a certain period of time.
Strategy is matching an organization's internal capabilities and those of its external environment: its customers, its suppliers, and the governments of the countries in which it operates (Kay, 1993).
Strategy is the direction of an organization in the long term, to gain a competitive advantage in a changing environment by deploying means and competencies, the goal being to surpass the stakeholders' expectations (Johnson et al., 1998).
Strategy is the unending search for a way to be sustainably unique, and the creation of conspicuous value for customers, stockholders and stakeholders (Hawawini et al., 2002).
Strategy is finding opportunities in the market, experimenting, and developing a competitive edge during a certain period of time (Lynch, 2008).
Practical tools: 5 steps to creating strategy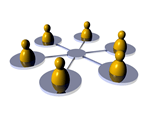 For many organizations, strategy is not cut-and-dry. In these cases, practical tools can help you to break down and simplify the process of creating a strategy. Here are a few steps.
Strategy and the intelligent organization
The intelligent organization is based on four key concepts:
1: All-round vision and strategy. Does the organization and its management know how to define its goals and the accompanying strategy? Can they make this future-proof and keep it that way? That's what this page is about.
2: Analytics & Business Intelligence. Without a solid (big) data infrastructure it's impossible to efficiently execute and continuously refine your strategy. You'll miss the facts and you run the risk of your competitors passing you by.
3: Agile working. You need agile, customer-focused employees and self-steering teams to actually create an agile company, instead of one that wants to be, but isn't at the process and team level.
4: Continuous smart improvement. Without a continuous improvement process, and a positive attitude towards it, your strategy will fall short, no matter how brilliant it may be.
Once your organization can define and implement these four concepts, it will unleash more passion, energy, and power than you can imagine.
What is the strategic core?
The strategic core is the outcome of three different elements. Of course, it starts with a great strategy. The core is formed through a careful evaluation of your company's environment. This means:
Obtaining a detailed understanding of your customers' wants. First, segment your customers into groups. Then identify the ways in which your company creates value for those groups.
Analyze the current strategies of your competitors. Then consider how those might change in the future.
Finally, investigate the capabilities and resources of both your organization and your competitors rigorously and objectively.
Once these three elements are clearly defined, they can be molded into a strategic core. This is something you shouldn't just do once, it should be revisited often. Why? Because the needs of your customers can change. And of course your competitors aren't resting on their laurels either.
Strategic scenarios
In our experience, in the best cases this exercise results in the development of two or three plausible options or scenarios. These scenarios can be very different from each other. If you manage to determine two possible extremes as strategic options, it helps in making strategic choices. For example, a restaurant franchise could compare a McDonalds-like strategy to that of a luxury restaurant. This allows the company to weigh strategic choices when it comes to whether or not to deliver certain services and products.
Strategy development
Determining the strategic core is the most important aspect of developing a strategy. The core has great meaning, especially when formulated precisely. The process of researching, developing, and formulating the strategic core is primarily management's task. But if you want a base of support, employees from all departments of your organization should get involved.
We often see heated discussions taking place about just a single word in the formulation of the strategic core. This is a good thing! It increases the meaning and impact it has on the strategy, and it clarifies the impact it has on making choices.
The strategy statement
The end result of developing a strategy is a short description containing the three elements of an effective strategy mentioned before. This short strategy statement should come with a clear explanation intended to clear up any misunderstandings before they crop up.
Once the strategy statement is complete it can be disseminated throughout the organization. It's a good idea to add your company's value proposition and an activity schedule. This allows you to illustrate how company activities can contribute to its competitive edge. The elements that are critical to executing your strategy should be clearly marked. In order to do this, you can use the business model canvas or strategy mapping methods.
Unique Strategy workshop
In our scenario planning workshop you'll learn how to make your strategy future-proof in just 1 day. Ensure a healthy future for your company and learn how to form successful strategies.
The real meaning of your strategy
The meaning of strategy to achieving a competitive edge is twofold:
The concrete customer value proposition based on the strategic core. The value and meaning of this can't be underestimated. A strategy statement of 35 words can be of critical value to the success of your company. Words that do lead to action.
The activity schedule to implement your strategy. If you disseminate your strategy statement throughout your organization from the top down, the upper management layer will effectively be teaching the layer below it. That's how the strategy statement becomes the starting point for everyone's behavior.
Of course, it takes time to reach the real core of your strategy, but this process will give employees renewed energy and a guiding light in their everyday work. In the long term, it will improve the performance of your organization. Take the time. And if you need help, let us know.
What are the benefits of a sound strategic process?
A clear vision, mission, and strategy that everyone understands and can work towards.
More satisfied customers and employees who enjoy their work much more.
Better margins, a bigger market share, and a higher revenue.
Types of strategies

Several authors have divided strategies in types. Mintzberg (1998) went on a 'strategy safari' and divided strategies into schools. The different schools of strategies can be sub-divided, for example into prescriptive and descriptive categories.
The prescriptive approach indicates that a school of strategy chooses its strategic goals explicitly from the outset and chooses them very deliberately. These goals are intended to secure the future of the organization.
The descriptive school attempts to describe how strategy development in organizations takes place in reality. Usually it doesn't happen quite as cleanly as prescriptive schools would like.
The traditional philosophy on strategy: deliberate choice
Strategy is an analytical exercise by managers.
Strategy is extrapolated from the past.
Strategy is about finding the correct positioning in existing markets.
Strategic differentiation is dictated by market demands.
Strategy is a game of chess for top managers.
Strategy is the overlap between market possibilities and your company's resources.
A new vision of strategy: a spontaneous process
Strategy is a learning process for the organization. It's the creation of the future.
Optimally using (human) resources for more value for money.
Strategy is the creation of new markets or new rules.
Strategy affects everyone in the company.
Strategic differentiation is based on the competencies of your organization.
The environment effectively determines your strategy
Strategies often come up spontaneously, as a reaction to the environment. The environment effectively determines strategic choices. That's why some authors posit that it doesn't make sense to make plans. Hamel and Pralahad (1994), for example, place the emerging view of strategy next to the traditional approach for this very reason. In practice, deliberate and spontaneous strategy formation work well together.
Strategic options according to Michael Porter
1: Cost leadership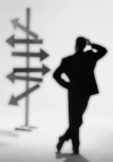 Cost leadership is aimed at achieving an overall cost advantage over the competition. The goal is to increase your margin by offering your goods or services at the lowest possible price.
2: Differentiation
By offering a product or service that sets you apart from from your competitors, you can achieve a higher-than-average profit.
3: Focus strategy
A focus strategy deliberately targets a subset of buyers, a segment of a range of products, or a geographical market. While cost leadership and differentiation are aimed at targets in the branch as a whole, all activities of a focus strategy are aimed at just one segment of the market.
Specialists in agile-based strategy
The strategy specialists of Passionned Group have a wide range of experience when it comes to formulating and consistently implementing strategies, so that the strategy is present in all facets of your organization.
Get started with strategy immediately
Feel free to contact us for an appointment or for more information on how to improve your strategy and business model.