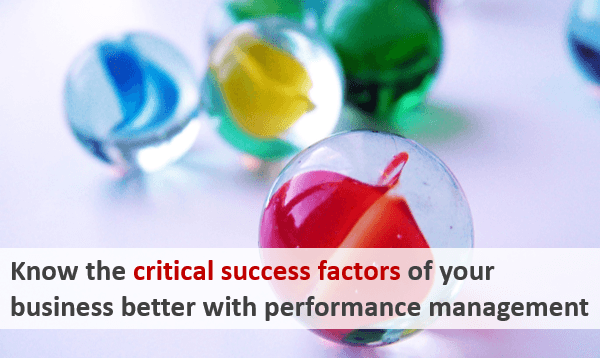 The main objective of Performance Management is to know the critical success factors of your business better. With that knowledge you will be able to increase the performance by taking better decisions and more appropriate actions. Performance Management can't be successful without genuine key performance indicators (KPIs). These type of indicators has to be aligned with the major objectives and the strategy of the company. They are often presented on a dashboard or in management reports.
The biggest challenge: the drivers behind better results
The biggest challenge in Performance Management is to really use the indicators for continuous performance improvement. That will give people a much better understanding of what the key drivers are for achieving better team, department or company results. It requires ownership and active involvement of the people who are in charge.
Main goals of Performance Management
Manage, monitor and align: First, to create consistent goals, the spots on the horizon, which align management with employees and departments and align these goals with the organization's overall objectives, strategies and mission. This also help employees to know what to do, to stay aligned and focused.
Evaluation of employees: Second, to create equitable and standardized indicators and ratings to know how well employees and management are doing, select the right people for promotions, and the ability to coach people out of your company and to have a reason for doing so.
Coaching & development: Third, and this is probably the most important one, this key process enables management and colleagues to provide coaching and development in a structured process in order to know how to do it.
Why Performance Management projects often fail
More than 50% of the performance management projects fail. Why? One reason is the quality of management, because they aren't always equipped with the right competences and skills to manage the performance using indisputable facts and relevant key performance indicators. Another reason might be that the company lacks a culture of transparency which is key in Performance Management success. Everyone should be able to see what is going on. Finally, performance management needs that people can give feedback to and receive feedback from their colleagues and customers.
Is the cultural side "soft"?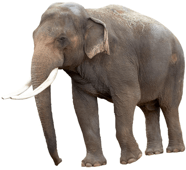 Even though the cultural side is referred to as a "soft" culture is much more like concrete: inflexible and difficult to change. The challenge is inside your own organization, ensuring that the people are the central factor in performance management. Large scale culture change within an organization is often doomed to failure; some things just can't be achieved, like bending concrete. Sometimes we need to think big and start small, we need to persuade and coach small groups of managers and their staff to use the information, insights and analysis that we can offer from business intelligence to improve what they are doing and provide the basis for innovation. This makes their work more interesting, and often simpler and more rewarding. This is what the management guru's call "Empowerment". That is the purpose of performance management, to improve the efficiency and effectivity of organizations, "where people work together to achieve goals", and to let them see the value of their contribution.
Balanced scorecard useless for direct performance improvement
It serves very little purpose to implement a management model like Balanced Scorecard or EFQM just to monitor performance. This type of model should be used for organizational and personal development. This means all the staff, the systems, the processes and the company culture are developed to reach a more "intelligent" level. That this has the effect of improving performance is secondary. For example managers who "push" their staff to improve their individual performances, and combine that with "consequences" if they fail often achieve the opposite of what they were attempting. The Balanced Scorecard should be used as a tool not a weapon. In a "development" culture the manager discusses (poor) performance with staff and agrees what measures should be taken to improve the results. Improvement comes by looking at aspects like education and training, or process improvement to change the way an organization works.
Payment of bonuses to top management does not lead to improvement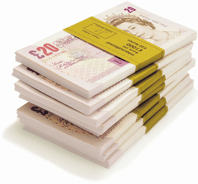 A topical subject, and always controversial, there has been much written lately about bonuses: high salaries and bonuses at the top management level. Politicians have been very critical and suggested that the laws should be changed. The results of our research also show that: paying bonuses only to top management has no positive influence on the (financial) results of the organization. In the questionnaire we researched whether or not the organization's results had been improved and which members of staff (including management) were in a performance related pay scheme. The organizations that recorded good results not only had performance related bonus systems for management but also for the whole staff.
Performance related pay is not very popular
In many countries – including most parts of Europe – performance related pay is not very popular, mainly because the staff themselves appear to be against the idea, believing it to be unfair, to attract the "wrong" type of employees and to promote short term thinking. In general we appear to be addicted to the payment structures from the last century – with "certainty" as the priority. Performance related pay can only work well when it is integrated into a structure that is typical of the intelligent organization. Some of the requirements are:
The goals are clear, achievable, and measurable
The performance(s) can be influenced by the member of staff concerned
The staff member is not only responsible for the results but also has the ability to influence the relevant policies
There is enough information freely available to monitor performance
Personal targets are in line with the strategic goals of the organization
The availability of a modern IT infrastructure
Bonus systems don't work if they are used as a punishment, they also don't work if staff are not seen to "earn" their bonuses. The purpose is to communicate both positive and negative results directly to staff, in order to develop an organization in the right direction. That means cooperation, working together to see where things can be improved and investing, where necessary, to improve skills and the behavioral culture of the organization.
Interested in a successful performance management system?
Do you like to have a conversation on the subject of performance management? Please feel free to contact us.