The team
Meet the team of Passionned Group
At Passioned Group we work hard every day to achieve the best results for your clients worldwide. Our management team resembles the way we are organized. We want to keep things as simple as possible but not simpler.
Thomas Abramse – Chief Consulting & Data Literacy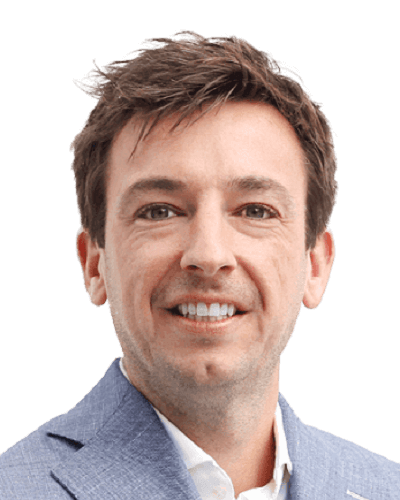 Organizations that finally want to take action and get the most out of their IT investments have come to the right place. Within Passionned Group he is the ideal coach, trainer and sparring partner when it comes to promoting data literacy and data-driven work within organizations. From his solid base as a full stack BI specialist and as an experienced manager Thomas succeeds in passing on the finer points of data analysis to managers and employees on the work floor. Besides the technical side, he always has an eye for the human side.
After a propaedeutic in computer science, a bachelor in electrical engineering and a master in policy, communication and organization at the Amsterdam VU, Thomas has developed into a passionate data professional. If you choose him, he will ensure that your organization gets the maximum return from KPIs, data and dashboards. Customers such as ING, RTL Netherlands, Dunea, Reggefiber, Amgen, AutoBinck and Athlon Car Lease have already benefited from his data-driven approach.
Although Thomas has done this before and has opened up many data sources and produced hundreds of reports, he knows better than anyone how difficult it can be to find the right specifications. Finding out "the question behind the question" is almost a sport in itself for him. He then helps organizations to make the data available, after which the employees themselves can make the analyses. This is how you achieve the maximum learning effect, according to him.
Eric van der Steen – Chief Content Officer
Eric studied Business Economics at the Erasmus University in Rotterdam with Business Psychology and Commercial Policy as optional subjects. Through internships at two executive search firms, he first came into contact with the consulting profession. Here he laid the foundation for a strong customer-oriented attitude. He also recognized for the first time the importance of sophisticated decision support systems. Thus, together with a colleague, he built among other things a database to streamline and accelerate the search process for suitable candidates. Eric has been the Chief Content Officer at the Passionned Group since 2018.
After the adventure in the executive search world, Eric built a new career in the publishing and media sector, where he eventually enjoyed working for almost sixteen years in several locations in different operating companies, clusters and business units. Within the Wolters Kluwer group, he was involved in the creation of several leading manuals, newsletters and magazines, including the Certification Manual, the newsletters Logistiek Actueel, Quality & Certification and Facto, magazine for facility management.
In search of the human touch, Eric eventually left the overgrown, stock market-listed Wolters Kluwer and with it the editorial staff of Tijdschrift Controlling. He then worked as an editor-in-chief for several small publishing houses, where he managed small-scale editorial teams. At Array Publications, which specializes in IT titles, his responsibilities included the trade magazines Telecommagazine and Storage Magazine. He regularly stayed in Silicon Valley to monitor start-ups and report on conferences and supplier meetings. Building and maintaining networks was central to his work.
Laura Seeling de Brito – Chief Marketing Officer
After earning her high school diploma at the Swiss International School in Rio de Janeiro, the always studious Laura went to study at the International University of Bad Honnef. This is a private, state-approved college located in Bad Honnef, Germany. The university offers campus-based, distance and blended-learning programs in German and English.
Laura loves to immerse herself in other cultures. For example, she attended an exchange program at the Swiss International School of Basel and a summer program at the University of California Los Angeles (UCLA).
After earning a bachelor's degree in International Management, majoring in Marketing, Laura came to live in the Netherlands and gained her first work experience. She learned the intricacies of business development, sales, acquisition, affiliate marketing and social media. During her studies she already came into contact with IT applications such as Microsoft Office, SAS Business Analytics and SAP SE applications. Armed with this knowledge she joined Passionned Group as Chief Marketing Officer.
Laura is an exponent of Generation Z, a generation for whom life without the Internet is unthinkable. Born with the proverbial smartphone in her hand, she is one of the digital natives. She also has the necessary depth, which enables her to add value to brainstorming sessions in teams. Within Passionned Group she is (co-)responsible for the execution of the Content First strategy of Passionned Group.
Daan van Beek – Chief Executive Officer
Making organizations data-driven and working smarter. That is the passion of Daan van Beek. He advises & facilitates companies and non-profit organizations on the possibilities of Business Analytics, Big Data, AI and data driven organizations. He studied Administrative Information Science at the Open University and then obtained his Master of Science in Artificial Intelligence (AI) at Middlesex University in London. Daan is author of the book 'Data Science for Decision Makers & Data Professionals' (completely revised edition), founder of the Passionned Group and CEO.
Daan is an avid writer and literally and figuratively lives by the letters. He has written several books and more than 50 publications are to his name.
Daan gives lectures at the Rotterdam School of Management and TIAS. He also gives masterclasses in Business Intelligence & AI in Europe, Asia, Africa and America and speaks at (international) conferences. Van Beek is a member of the jury of the election of the 'Smartest organization of the Netherlands'.
His strength is helping employees and managers learn how to improve the performance of the organization and teams through data analytics in a practical and professional way. Daan puts people first in this process whether it is about KPIs, dashboards, photo recognition or other AI technology.
The customer, the citizen, the student, the patient or employee must be touched by this in a positive way and be set in motion towards an improvement goal. Every day. BI and AI are done for the customer and implemented in light of the mission and organizational strategy.
By focusing on valuable insights, relevant KPIs and applying AI technology and (big) data at the right time, the movement does start. But by embedding it in a learning and improvement cycle, organizations can really make big improvements and increase their competitive advantage.
He has extensive work experience in the following sectors: healthcare, retail & pharmaceuticals, (local) government, housing corporations and insurers.
About Passionned Group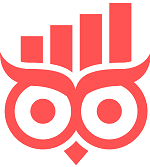 Passionned Group is the specialist in Big Data Analytics, BI & Artificial Intelligence. Our experienced and passionate consultants, trainers & Data Scientists help smaller & larger (commercial) organizations to transform into an intelligent, data-driven organization.