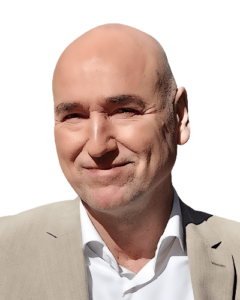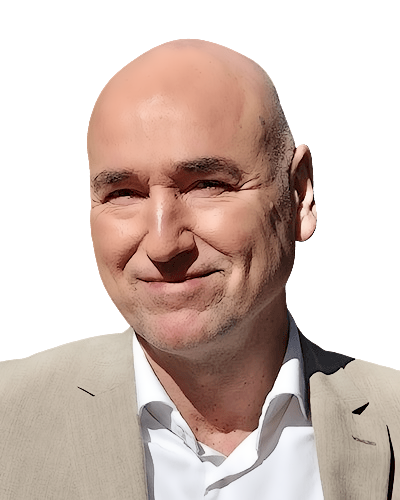 Daan van Beek is not only an entrepreneur but also an author, speaker and consultant in the field of data-driven work. Here we are happy to introduce to you a true pioneer in the world of Business Intelligence and AI. His name has become synonymous with smarter business, valuable insights, data-driven organizations and inspiring strategies. With an impressive track record as the author of several books on Business Intelligence and AI, Daan is no stranger to the field. His ability to convey complex concepts clearly and engagingly makes him a favorite choice for both novice and seasoned professionals seeking deep understanding. Daan studied Administrative Information Science at the Open University and then earned his Master of Science in Artificial Intelligence (AI) from Middlesex University in London. Daan is the author of several books, a speaker, a trainer and the CEO of Passionned Group.
Outstanding author: a source of knowledge and insight
Daan's books are like flashlights shining in the darkness of data analytics, AI, Business Intelligence, new business models and innovative business strategies. With books such as the Data Science Book and Datacratic working (NL), he takes readers on an immersive journey through the world of Business Intelligence and beyond. His ability to weave technical details with practical applications makes his books not only instructive, but inspiring.
Order Daan's books directly here
Click on the images below to learn more about each book. The first two books were written in Dutch and the third book is an English translation.
Engaging speaker: a voice that inspires
Event venues around the world come alive as soon as Daan begins to speak. His ability to explain complex ideas simply, combined with his calm yet passionate presentation style, ensures that his speeches linger long after the applause has faded. From TEDx stages to industry conferences, Daan's words have the power to shift thinking patterns and open new horizons. He delivered many workshops, masterclasses and key notes in many cities and on four different continents:
Europe: Amsterdam, Antwerp, Helsinki, and Kiev
Asia: Kuala Lumpur, Singapore, Bangalore, New Delhi, and Mumbai
Africa: Pretoria (SA)
Americas: New York, Irvine, and Paramaribo
Results-oriented consultant: your partner in growth
In addition to his writing and training efforts, Daan is a dedicated consultant who helps organizations develop smart strategies that deliver tangible results. With his keen understanding of the power of data, algorithms, KPIs and technologies, he transforms companies from the inside out. His approach goes beyond theory – it's about tangible, measurable improvements.
Leader in training: a mentor for success
Imagine a training room full of enthusiastic professionals hanging on every word of the instructor. That's the picture that emerges when Daan stands in front of the group. His passion for teaching and his natural charisma make him an excellent trainer. Whether training teams on data analytics, AI implementation or strategic planning, Daan knows how to create an environment where learning becomes fun and transformative.
Trainings that Daan is happy to provide for you:
Besides providing many trainings and lectures abroad, Daan also lectures regularly for the Executive Master of Finance and Control (EMFC) at TIAS, School for Business and Society in Tilburg, Netherlands.
Unite with the passion for knowledge
Whether you are a data novice beginning your journey or a seasoned professional looking for new insights, Daan van Beek is the guide you need. With his books, trainings, speeches and consultancy, he puts the world of Business Intelligence and (generative) AI at your fingertips. Join the passion for knowledge and discover how Daan can help you turn data into strategic assets.
Ready to lighten your BI journey and grow in maturity? Contact Daan and start building a smarter, data-driven future today. Together, we'll go beyond the limits of what's possible.