Overview of BI Tools for Data Analytics
Click on one of the names to learn more about the BI tools you want to know more about. Or consult the Business Intelligence & Analytics Guide™ 2023 for an objective comparison of all these parties to quickly decide on the best BI tool for your organization. The list is in order of popularity. Passionned Group is 100% independent, and therefore in no way affiliated with the vendors of the tools.
What can you expect from Business Intelligence tools?
Business intelligence tools provide organizations with reliable management information and refined insights to improve decision-making and collaboration. These tools provide the means for efficient reporting, in-depth analysis of (large amounts of) data, statistics, analysis and dashboards of the relevant KPIs.
The 7 benefits of Business Intelligence tools:
Provide clear insight into all your business data, external data and big data analytics
Ensure pure visualization and availability of management information
Provide insight into how processes run or go wrong
Empower users to improve their business processes
When used, improve the overall performance of the organization
Offer perfect support for performance management/decision making
Easy monitoring and clear reporting thanks to intelligent dashboards
Wide range of tools for Business Analytics
In the Netherlands alone, there are more than 20 different BI tools available. They were once developed by mega brands such as Microsoft, Cognos or SAP Business Objects. In addition, there are numerous smaller software developers worldwide who have also built very good business intelligence tools that are suitable for specific industries or different types of BI applications. Not for nothing is the adage: "different tools for different purposes". Think of parties like Qlik or Tableau Software. Despite the wide choice, finding and selecting the right Business Intelligence tool is often a laborious task. It is quite a job.
BI & Analytics Guide™ 2023.
If you need help choosing the right BI or data science tool for you, the BI & Analytics Guide can help you to quickly arrive at a shortlist and make a final selection.
Excel is known as "the most abused BI tool."
Selecting the wrong tool can have considerable impact on your organization. Companies that are not successful often have a problem with their information infrastructure. The BI tools they are using are not efficiently extracting the desired management information. Excel is the most obvious example and is not known as the most abused BI tool for nothing.
How do you make a good choice that fits your organization?
Define the most important BI tool selection criteria: IT needs and user requirements.
With this list you contact the vendors for the answers (RFI)
Analyze all data from the different Business Intelligence vendors
Start a proof of concept and choose the solution that best fits your requirements
You can skip steps 1 through 3 completely when you purchase our independent BI research. We take care of all the difficult and time consuming preliminary work. You save a lot of valuable time.
Let us help you with your BI tool choice
We know from experience that selecting the right software is a labor-intensive process. We have been helping organizations through this process for more than 15 years, including our powerful assessment tool: the Business Intelligence & Analytics Guide and independent BI consulting.
What do our customers say?
The Passionned Group's Business Intelligence & Analytics survey was immediately useful in selecting the right BI tool for our company.
Richard Silverstein
Sweet & Maxwell Group
The 250+ functionalities of Business Intelligence software
Business Intelligence tools come in many different shapes and flavors. Some have excellent reporting functionality and others are great for dashboarding. Others run only on the Windows platform. In our research we compare all these tools on 250+ criteria that are important for achieving the best results with business analytics. So then you don't need to do this research.
BI tools linked to the decision making process
The Business Intelligence architecture will not be able to produce good results if we cannot link tools to it. This blog provides an overview of the most important Business Intelligence tools (BI Tools) in relation to the decision-making cycle. It also describes the purposes, the features and the workings of these tools.
The decision making process
Each Business Intelligence tool plays a supporting role in one or more phases of the decision-making cycle. The decision-making cycle comprises of the following phases, which can be supported by the following tools (see figure below):
Figure 1: Phases in the decision-making process
1. Collecting information using dashboards and reports
The decision-making cycle starts with gathering the right information: 'scanning' the environment (or the internal organization) in order to see if a problem exists. Mainly dashboards and reports are used for this purpose. This first phase should be seen as a 'wake-up' moment during which any current or potential deviation from the desired situation is a decision problem. In order to qualify or trace something as a problem, the first phase should – in principle – include (or be preceded by) a process in which we identify our organizational objectives.
2. Designing and analyzing using interactive analysis and data mining
Once a problem is discovered, we know where the issue resides but we do not yet know its exact location or its whys and wherefores. For example: the customer satisfaction indicator on the dashboard flashes. Subsequently, we will want to find out what causes this. We may, for example, use interactive analysis 'on-the-fly' to split out customer satisfaction per region, per account manager and, if necessary, per product group.
OLAP
We might also use interactive analysis (OLAP) in order to easily compare the number of complaints with the customer satisfaction in the same region and period. By doing this, we gain insight into the reasons why customers are less satisfied – a recently launched product exhibiting start-up problems, to name a random example. We use data mining – discovering 'hidden' relationships – to gain insight into characteristics that are a determining factor for more complex issues such as fraud. In such cases, interactive analysis is not sufficient because we generally lack the required detail data. In addition, the complexity associated with discovering such (causal) relationships is simply a bridge too far for interactive analysis.
Very crucial for strategic decision making
"This phase in the decision-making process seems to be crucial for strategic decision-making, because it is during this phase that we determine our entire course in terms of decision-making." (Mintzberg, 2004). It is thus important to apply these tools well and to adjust the organization accordingly. This also means that an effective working relationship should arise between managers and analysts so that the intuition and the authority of the managers can go together with the analytical brain of the analyst and with the methods and functionalities available to him (or her).
3. Selecting and implementing using ad hoc query, what-if and forecasting
Once we have established the cause of a problem and we have mapped the (causal) relationships, we can take action – in consultation with managers and stakeholders. Ad hoc query ('ad hoc' querying of data sets) can support this. We may for example use ad hoc query to create a detailed set of customers whom did not place any orders in the last month, based on the results of the interactive analysis. Subsequently, we can write a letter to the selected customers in which we emphasize the benefits of doing business with us and include some interesting offers. We use 'what-if' and forecasting in order to calculate actions in advance. In this way, we gain insight into the impact of our actions before we actually implement them.
4. Evaluating using dashboards and reports
Once we addressed a certain problem by taking action, we use either a dashboard or reports in order to assess whether the problem has indeed been resolved. It may be that the problem reflects a key success factor of the organization, which we did not know about yet. If this is the case, we can place the key success factor – including the associated KPI – on the dashboard or in the report so to permanently evaluate it. In this way, it becomes an integral part of the organization's management model.
Separate components that are hardly related
Relatively many organizations still appear to regard the above-mentioned tools as separate components that are hardly related. For Business Intelligence to be effective, it is however, of the utmost importance that the tools can work together very closely so creating a solid and smoothly operating entity. Users should ideally be able to both use and apply the tools more or less unwittingly in their daily activities. Metadata, web technology and a proper architecture play an important role in achieving this.
Increase the coherence between the BI tools
Additionally, the suppliers of BI tools undertake actions – based on the integral needs expressed by users – to increase the coherence between different tools. Portals are a typical example of this development. However, we cannot start celebrating yet: practice shows that when it comes to integration of different tools within the portal, there is still a lot to be desired. Unfortunately, it also still happens that certain functionalities are present in the desktop version , but have not yet been implemented in the web version.
Need help choosing the right business intelligence tool?
If you need help in the process of selecting the right Business Analytics tool for your company, please feel free to contact us for an appointment or more information.
About Passionned Group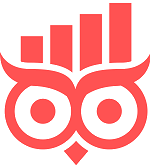 Passionned Group is the specialist in designing and implementing Business Intelligence tools and Data Science. Our passionate BI consultants help large and small organizations transform into an intelligent organization. Every other year we organize the Dutch BI & Data Science Award©, the election of the smartest organization in the Netherlands.