Oracle has optimized its in-memory capabilities across applications, middleware, databases and systems. This increases the transactional performance and it enables organizations to discover business insights in real-time, where this could take hours before.
No alterations to applications required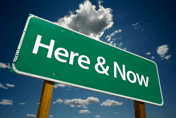 Hundreds of end-users have tested the in-memory for over 9 months. Yahoo was one of the companies that beta-tested and states that it can even be used on their largest data warehouses. Oracle claims that deploying the In-Memory Database with any existing Oracle Database-compatible application is easy. No alterations to these applications are required. It is fully integrated with Oracle Database's scale-up, scale-out, storage tiering, availability and security technologies.
Real-time data analysis with sub-second transactions
According to Oracle's CEO Larry Ellison the value lies in the ability to combine real-time data analysis with sub-second transactions on existing applications. This enables organisations to make quick, data-driven decisions, to optimize key processes and to respond instantly to a customer's demands. It was created with a dual-format in-memory architecture, this combines the best row and column formats to deliver fast analytics and efficient online transaction processing. These columns are also the reason that additional programming or applications changes are not required when combined with existing Oracle databases. Demonstrations of performance tests have shown speed increases of 100 to over a 1000 times faster for enterprise application modules such as Oracle's E-Business Suite, JD Edwards, PeopleSoft, Siebel and Fusion Applications.
Duplicate in-memory data across nodes
The architecture has been designed for maximum availability and protects against data loss and downtime. Several security technologies have been embedded into the database and it can be programmed with Java, R, Big Data, PHP Python, Node, REST, Ruby and more languages. It also supports several data types such as relational, objects, XML, text, spatial and JSON. It is optional for the in-memory fault tolerance on Oracle Engineered Systems to duplicate in-memory data across nodes and in doing so enable queries to instantly use a copy of the in-memory data if a server fails. New Direct-to-Wire Infiniband accelerates the scale-out for in-memory. The most powerful scale-up platform for the Oracle In-Memory Database is the M6-32 Big Memory Machine that provides up to 32 terabytes of DRAM memory and 3 terabytes/sec of memory bandwidth. Oracle Database In-Memory is scheduled to be generally available in July.
About the ETL Tools & Data Integration Survey
Additional and more up-to-date information on all the major data integration solutions like Oracle Data Integrator (ODI)  is available in our ETL Tools & Data Integration Survey 2018.