From the outside a portal looks a bit like a stained glass window. The little windows within it – the so-called portlets – represent the different parts of the portal.
A definition of a portal
Portals offer direct, centralized access to relevant information and business applications through intranets or secured extranets (pull). Portals also ensure that the relevant information – or a reference to it – is sent to users (push).
The 'push' part is often used to stimulate users to visit the 'pull' part to then perform further analysis. The 'push' part may for example send a text message or email to tell the user that new essential information is available, or to signal that the number of corrections to orders has reached its limit.
Portal definitions
Gartner: "Access to and interaction with relevant information assets (information/content, applications and business processes) ….delivered in a highly personalized manner"
Forrester: "Software that gives employees a single customized interface to the online resources they need [in order to do their job] by both integrating and organizing applications and data."
Portals contain two main components: access to information and access to business applications (ERP, CRM and SCM). Real-time integration with underlying information systems takes place in the background – hidden from the view of users. If a portal does not provide access to business applications, we call this portal a Business Intelligence Portal , which is less complex and less advanced. This means that going through the Business Intelligence cycle takes more time mainly because users will have to act differently upon information and knowledge.
A closed-loop intelligence cycle
This is reflected in the business applications; the information and knowledge (signalling) must be applied (application) and the transition between signalling and application runs the quickest when it can take place in a single environment via a single window. It is a closed-loop cycle of registering, processing, responding, registering, processing, and so on. It is important that the Business Intelligence processes 'responding' and 'registering' are closely linked together so that the time required to actually change remains as short as possible. This is particularly important in dynamic environments.
The features of a good portal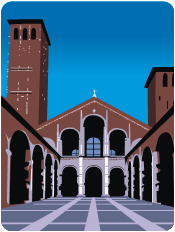 Users can often indicate themselves which parts they need in order to perform their tasks properly. After all, not everyone requires all parts. Usually users can also determine the content of a portlet or page by using ready-made mashups (or widgets) such as myweather.com, Google maps or share prices. Mashups are parts of other internal or external websites that can be directly linked to a portlet in the (end) user environment.
The end user can easily use it, but does not know where the information comes from or on which server or platform the application runs. Behind the portal windows we find several – some visible, some not – parts (Sullivan, 2003; Dekker, 2003; Bowden and McIntyre, 2002). These parts can be divided into three main groups:
1. Functionality
The portal contains many standard reports on marketing, sales, quality, purchasing, stock, and so on. It also contains functionalities for interactive analyzing, ad hoc queries and dashboards, which may or may not be enriched with advanced charts or visualizations.
Business and office applications
Via the portal users gain easy access to functionalities – mostly legacy – of business applications such as ERP, CRM, financial systems and supply chain management (SCM). The portal forms a shell around the business application as it were. Access control, real-time data exchange and the execution of the required functions take place under the portal's hood. The portal also provides access to office applications such as text editors, BI-spreadsheets and calendars.
Communication and collaboration
people in organizations like to be able to (instantly) speak to each other (in groups or individually) and discuss certain matters. This can be about recent business numbers, about newly gained insights, about competitors or about potential actions. Instant messaging (chat) – with or without video and speech (like Skype) -, discussion forums and email are suitable solutions. It is especially convenient if users can see the same information (simultaneously) on their screens during conversations. In this way one user can guide the other. Discussions are therefore often registered so that, when necessary, the 'chain of reasoning' can be re-examined.
Self-service (publish and subscribe)
Portal users can indicate which information (reports, analysis, internal or external news) is of interest to them and if they wish they can subscribe to new editions or versions of this information. See also 'Notifications and alerts'.
Searching for content and knowledge
The portal contains a search function, which can be used to search for desired information and knowledge within virtually all parts of the portal. For example: employees who have a keen interest in information about market shares, can get a list of available reports, analysis, discussions, decisions in documents and external news relating to this topic.
2. Content
Internal and external news
The portal provides external news about competitors, market developments, applicable rules and regulations and internal news about the organization, either separately or linked.
Phone book and competence cards
Portal users might like to know who is responsible for what (in the organization) and what knowledge and skills people possess. An (online) phone book – including email addresses, mobile numbers, chat names and physical locations – plus so-called competence cards may help employees to trace the right colleague quickly.
Blogs and 'message from the CEO'
Key people within the organization – top investors, visionaries, top architects, gurus – keep a blog so that others know what keeps them busy. We also often see that CEOs regularly publish their vision on both organizational developments and market developments on the portal. In this way, the people within the organization keep track of the direction in which the organization is moving and thus anticipate possible change(s).
Business documents
We can store and provide access to business documents – which might contain important information and knowledge.
Procedures, standards and 'rules of conduct'

Relevant procedures in the field of information security, sick leaves, mobile phone usage and so on are made available on the portal.
Car importer builds integrated portal
A marketing employee of an importer of well-known car brands notices on her dashboard that the car sales in the Northern region are much lower than budgeted.
From dashboard to analysis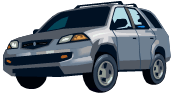 She switches from the dashboard to the interactive analysis mode and performs analysis per postal code region and per household type. The analysis shows that lower sales mainly occur in two-person households in rural areas. She consults (via chat) with the responsible dealer in the region to verify that the dealer knows about the drop in sales and whether he knows what the reasons might be.
Data-mining component
The dealer has no immediate explanation. In the meantime, the marketing assistant requests the data-mining component in the portal to find out what (individual) characteristics determine whether people are interested in buying the new SUV that the importer has recently released. She then combines the results of both the interactive analysis and the data mining process with an ad hoc query, which results in a collection of 150 people/customers.
Visual inspection stays necessary
The dealer collects these results via the portal and checks the list. He then selects two good customers whom he knows are not intending to buy a car any time soon. He then switches to a text editor and writes a letter to both customers in which he offers them a free test ride and a good deal. The customer details are automatically added to the letter and the action is automatically registered in the CRM-system and allocated to the customer it concerns. Closed loop BI.
A TV commercial is broadcasted
To support the direct mailing a TV commercial is developed and broadcasted on local television. A few weeks later, the marketing assistant and the dealer evaluate the results of their actions: ten people requested a test drive and four of them did indeed purchase the SUV. At first glance, this result may not seem huge, however when we look at how little effort both the dealer and the marketing assistant had to put in, it is in fact quite good.
They earned almost 200K in 20 hours
The marketing assistant spent only a few hours and the dealer spent about fourteen hours in total (including test drives and preparing the orders) on this deal. Together they spent a total of 20 hours – spread over a few weeks – to sell four brand new cars worth 182.500 Euros in total. The fact that this cycle took so little time is largely due to a proper portal in which – under the hood – all components are linked together using metadata.
Quick completion of the sales cycle
This shows that Business Intelligence software in combination with a portal is a major 'enabler' for quick completion of such sales cycles; however, we must not forget that alert, enterprising and competent employees form the ultimate basis for success. In this specific case, they knew how to respond well to the insights they were offered.

3. Infrastructure
Personalization and authorization of information
It is wise to not give everyone access to all information, because – despite filters and prepared indicators in the data warehouse – the amount of information is often overwhelming. Giving everyone access to everything would result in information overload. For this reason information can better be personalized, preferably based on one's role in the organization. However, we must realize that a too strict method of personalization and authorization can have a negative effect. The performance of various (separate) organizational units may increase if people can compare their own performances with the performances of others. This so-called performance stimulus – for which we often create benchmarks – may result in responsible competitiveness within the organization. A too strict, detailed method of authorization also requires (too) much effort. After all, the settings will need to be maintained.
Adapting the Interface
The portal can provide different 'themes' for different user groups and is able to adjust its 'appearance' to the characteristics of various devices such as regular mobile phones, tablets and smart phones. This purely concerns adjustments of the user interface and does not involve personalization of information.
Notifications and alerts
This part of the portal periodically checks whether new information (reports, revised analysis, news or exceeded limits) is available for subscribers. If this is the case, the subscriber receives a text message or email. See also 'Self-service'.
Single sign-on and authentication
Employees log in to the portal once and the portal itself arranges access to underlying components. Therefore users only need to provide their 'credentials' (user name and password) once.
Report-bursting and scheduling
This portal component renews standard reports – that relate to all data – and subsequently cuts them into small pieces. The separate pieces only contain specific information for a particular subscriber. The information pieces are presented to them either within the portal or via email. In this way, standard reports are both renewed and sent much faster.
The point here is that the portal strongly reduces the time between the moment that we notice (and validate) that something must be done and the moment we actually respond, regardless of the level within the organization, the location of the employee, the time or the required business applications.