Our mission: making every organization genuinely intelligent!
Passionned Group (PG) has an ambitious mission: making every business and not-for-profit organization genuinely intelligent. We have solved challenging problems in many organizations by providing unique knowledge, training, advice, and interim services. Our services will help you to create an intelligent organization quickly:
Business Intelligence: this helps organizations improve their (financial) performance by providing employees and management the key information they need. Based on facts and unified definitions. Especially in times of high uncertainty and a volatile business climate, people need reliable insights to be able to make better and smarter decisions. Learn more…
Data Integration: this is the foundation for effective Business Intelligence and one of the cornerstones of the Intelligent organization (from a technical perspective). Learn what the benefits of a data warehouse are and what impact Big Data can have on your bottom-line results. Learn more…
Performance Management: BI, data integration, and learning should be linked together by a performance management application. Only then will everything be aligned, and learning from data can simply start, and more importantly, stay. A system of related KPIs and critical success factors should be in place to turn your data into dollars. Learn more…
The 5 biggest problems in many organizations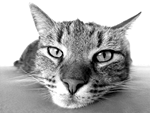 Almost all organizations, even the smaller ones, faces the following challenging problems:
1. Spreadsheet abuse
Intelligent, well-educated employees have to perform dumb and dull work. They waste their time having to collect and integrate data from various sources over and over. Not to mention that using spreadsheets for analysis and reporting increases the chance of making completely wrong decisions. Often the data isn't correct or there are errors in the formulas.
2. Management by intuition
People tend to ignore or misinterpret information easily and trust heavily on their intuition, even when the information is very reliable, produced by proven business intelligence tools, and validated by a source they can trust. This leads often to decisions that are either not precise enough or completely misguided. The real problem here is that we often aren't aware of our biases at all.
3. Lack of alignment & agility
Departments, teams, and individuals are making decisions and actions mainly on their own without seeking to align these first with decisions and actions taken or to be taken by colleagues. The decisions are not necessarily wrong, but from an enterprise perspective at least not optimal.
4. Lack of effective feedback systems
"Feedback is the breakfast of champions" said Kenneth Blanchard, an American author and management expert. Too many organizations still don't have proper feedback systems in place where irrefutable facts, insights, and KPIs are discussed on a regular basis, in particular when the dashboard turns red.
5. No improvement cycle in place
There is no or only accidental learning possible when an organization doesn't use an improvement cycle like plan, do, check, act, or lean. Facts may be perceived as true and everyone agrees to take action, but thorough analysis of the problem fails or no improvement actions are taken. Not to mention people sometimes completely forget to evaluate the actions taken.
Do you recognize one or more of the above problems? They are strong indicators that the organization is not intelligent.
Passionned Group is truly vendor-independent
We offer in-depth and 100% vendor-independent research, business intelligence consulting, and masterclasses. We will be happy to help you to run your company smarter. Read also the 3rd edition of our Business Intelligence Book 'The Intelligent Organization', a must-read for everyone who wants to design and implement a genuinely intelligent organization.
Our key reports help you to select the right software quickly
We work for clients in all sectors, delivering world class consulting
Among them are big multinationals, governments, NGO's, as well as small businesses. We are proud to have won their trust and authority and would be happy to welcome you as a client.