Your organization made data-driven
We make organizations intelligent and data-driven. We believe that every organization is capable of using data to drive better and faster decision-making. Data-driven working can be achieved by thoroughly connecting strategy & policy, technology & data, and people & a culture of continuous improvement. Doing so will enable organizations to make better decisions faster, supported by data and facts. In short: there are many advantages to this approach.
Let Passionned Group make your organization more intelligent and data-driven. Here's how:
BI & AI book
Make your organization data-driven
Investing in technology alone is not enough
Many organizations invest vast sums of money in BI software, Big Data Analytics, AI and algorithms, or data warehouses. The result is a lot of available data. But very few organizations manage to use this data to improve their results on a focused, regular (daily) basis. Data, from our perspective, is only worth something when it gains meaning. That only happens when the data goes through people. Only then is genuine insight and new knowledge created. Data should ignite a spark that motivates people and focuses them on a concrete improvement goal.

Read our BI & Analytics Guide™ 2023
The BI & Analytics Guide™ gives you direct access to large amounts of research material (suppliers, news, videos, terms, ratings and the market) in the field of BI, AI and Analytics. Select the most suitable BI supplier and take your BI and AI knowledge to a much higher level in a few days. Download now.
The three pillars of data-driven working
Our philosophy on data-driven working is based on three core pillars:
1. Data-driving steering sets the course
Data-driven working without the right steering and strategy is like sailing a boat without a compass. You can go as fast as you want, but will you ever reach a safe haven? A set part of a data-driven strategy is making a strategy map, including data-driven scenario planning. You'll work with genuine key performance indicators, SMART goals, and work on performance management on a daily basis. You'll work, again and again, on refining your scorecards, solidifying your business model, and visualizing everything with KPI dashboards.

Thought leader: mr. Leo Kerklaan, author of the successful (Dutch) management books 'The Agile Organization' and 'The Organization's Cockpit'. Leo is a strategy professional. He provides advice, teaches masterclasses, and writes about countless aspects relating to performance management. His experience as an advisor has taken him to many sectors and industries, including government. His work has taken him across the globe, successfully completing assignments in various countries and continents.
2. Data-driven technology gives you wings
We're experienced specialists when it comes to deploying technology in service of data-driven working. Think about things like BI, data warehouses, Artificial Intelligence, data mining, predictive analytics, big data analytics, internet of things, data science, and machine learning. We operate 100% independently of any BI software vendors. Our BI & Analytics Guide makes an objective comparison of all the important BI solutions. We provide independent BI advice, but we're also available for interim assignments and implementations.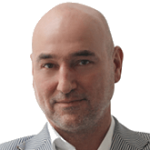 Thought leader: Daan van Beek MSc, author of the book Data Science for Decision-Makers and Data Professionals. Daan's passion: making organizations work much more intelligently. He advises and facilitates companies and governments on Business Analytics, Big Data, and intelligent organizations.
3. Data-driven improvement completes the circle
Even if you have a carefully considered, data-driven strategy, and all the required technology is in place, your data-driven organizations can still stagnate or fail to take off completely. Why? If you don't link data-driven working to continuous improvement, disruption, and innovation, your investments will come to little or nothing. People are the ones who have to use data effectively, a system can't do that for you. Our expertises are: continuous improvement, PDCA, process architecture, process thinking, and process management.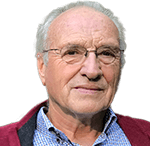 Thought leader: dr. Ko Achterberg, author of the (Dutch) book 'Grip on Processes in the Organization'. Ko has been an advisor to organizations for over 35 years, specializing in process management. He spent those same years as a professor and teacher at the VU in Amsterdam and the Erasmus University in Rotterdam (postmaster controller).
In data-driven projects, change management and issues of management always play a crucial role. Passionned Group has expertise in spades in these areas.
Read everything about intelligent, data-driven organizations
Passionned Group has helped more than 9,200 organizations take steps towards becoming an intelligent, data-driven organization. We wrote the data science book Data Science for Decision-Makers & Data Professionals. And every other year we organize the prestigious election of The Smartest Organization of The Netherlands, the Dutch BI & Data Science Award, which was most recently won by the International Bike Group.
What does the media say?
The answer is simple: intelligent organizations perform better across the board. They make more profit, have more satisfied customers, manage their workforce better, and innovate more successfully.
Magazine for IT management
Passionned Group: 100% independent for over 15 years
If the concept of the intelligent organization sounds appealing, Passionned Group can help you. We are an experienced, 100% independent advice and consultancy company. For over 15 years, we've been helping organizations large and small to work more intelligently.
Follow a course at Passionned Academy
Passionned Academy teaches unique training courses to make you and your organization more intelligent and data-driven. We offer training courses, workshops, and masterclasses for people in every layer of the organization, from data science to continuous improvement and strategy training.
to Passionned Academy
Open here our knowledge base
Our knowledge base contains many books, blogs, and whitepapers about data-driven working and intelligent organizations. During our fifteen years we have accumulated a lot of knowledge and expertise that we like to share and use to make organizations more intelligent and work smarter.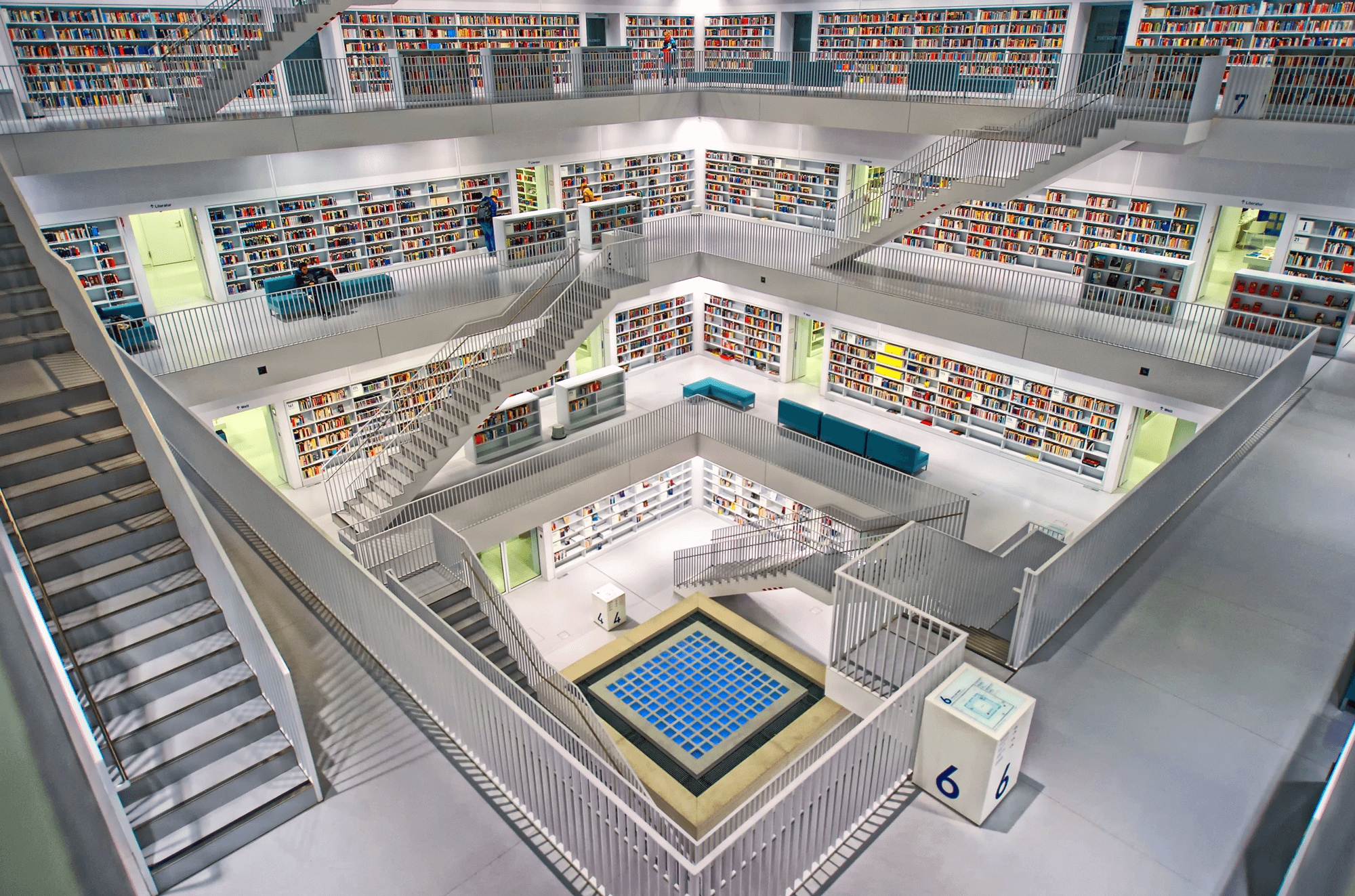 to our knowledge base
Get consulting & advice on stuff that really matters
Our independent organizational advice for future-proof organizations is always clear and to the point. Experience the difference between gut-feeling management and data-driven management. Our veteran advisors have many years of experience in businesses and non-profits and have completed many successful advisory projects.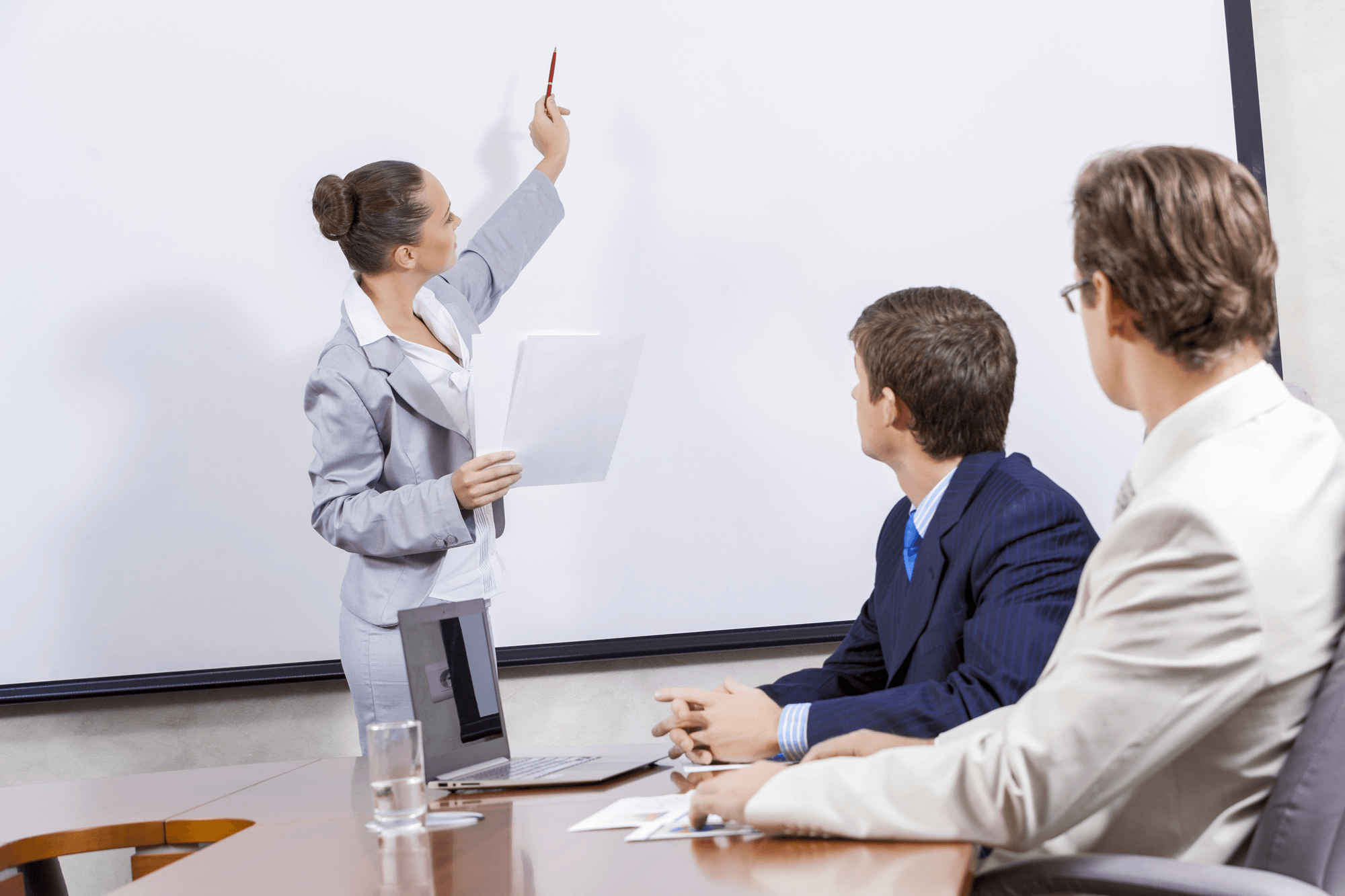 to independent advice
Use our interim services to hire temporary capacity
Passionned Interim gives you the flexibility to hire temporary capacity to implement (data-driven) solutions on an interim basis. Our interim managers, data scientists, and BI consultants have the know-how and expertise to implement custom-made solutions tailored for you.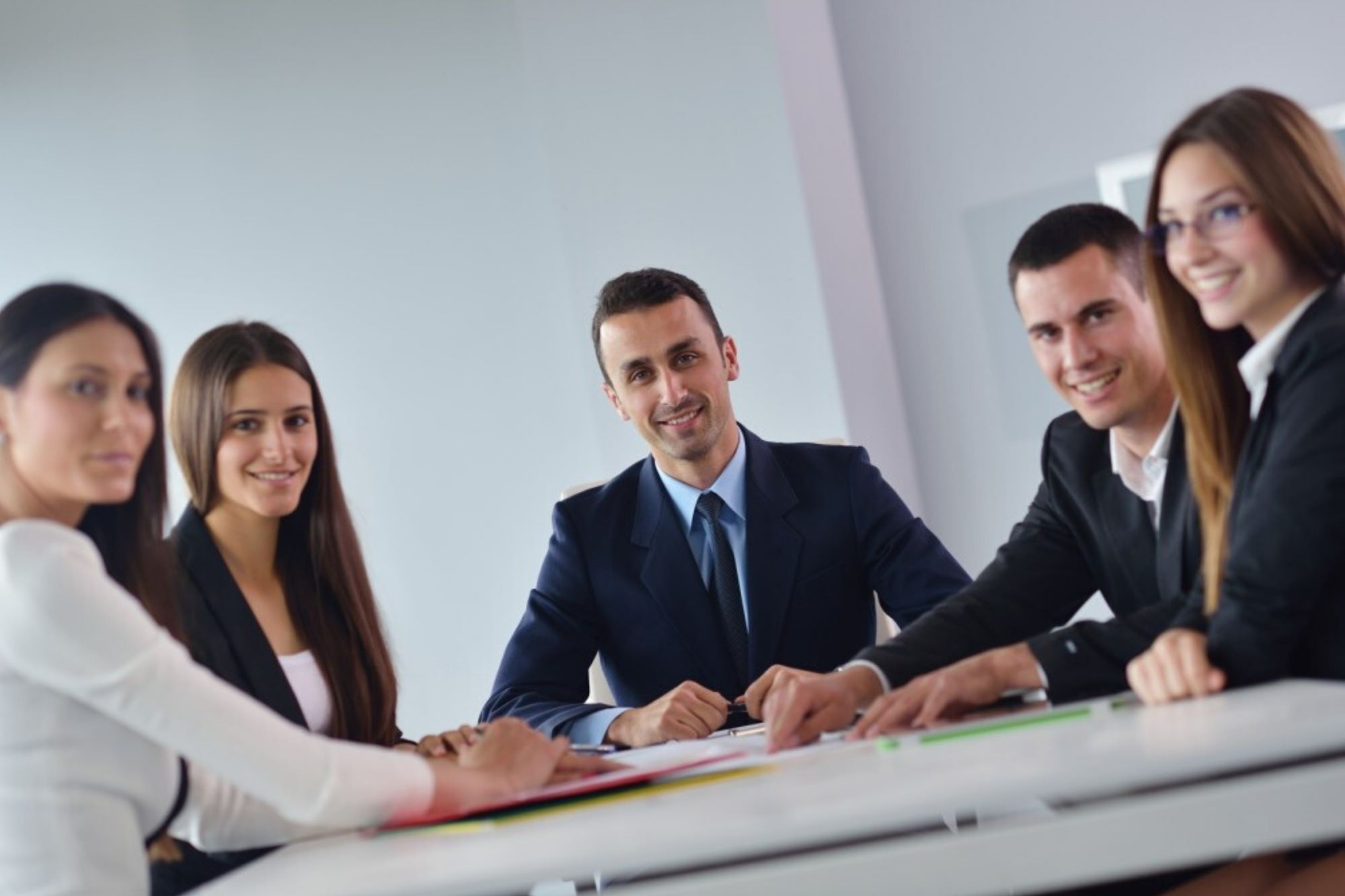 to our interim services
The advantages of intelligent, data-driven organizations
✓ They work with genuine KPIs to continuously improve.
✓ They attune the strategy and the workplace by sharing data.
✓ Employees and customers of data-driven organizations are more satisfied.
✓ They're exceptionally agile.
✓ They save money annually in many areas.
✓ The margins and profitability improve.
Read our article 'The 7 habits of highly intelligent organizations'.
Get started immediately with our practical solutions
Based on our years of experience in making organizations more intelligent, we offer a selection of relevant research reports, books, and (in-company) training courses:

Data Science book for Decision Makers & Data Professionals
This Data Science & BI book covers the most important basic principles, organizational processes, architectures, tools and conditions needed to create a truly Intelligent Organization. Learn to make better decisions faster, at all levels. Written by International BI & AI expert Daan van Beek. Order this book now.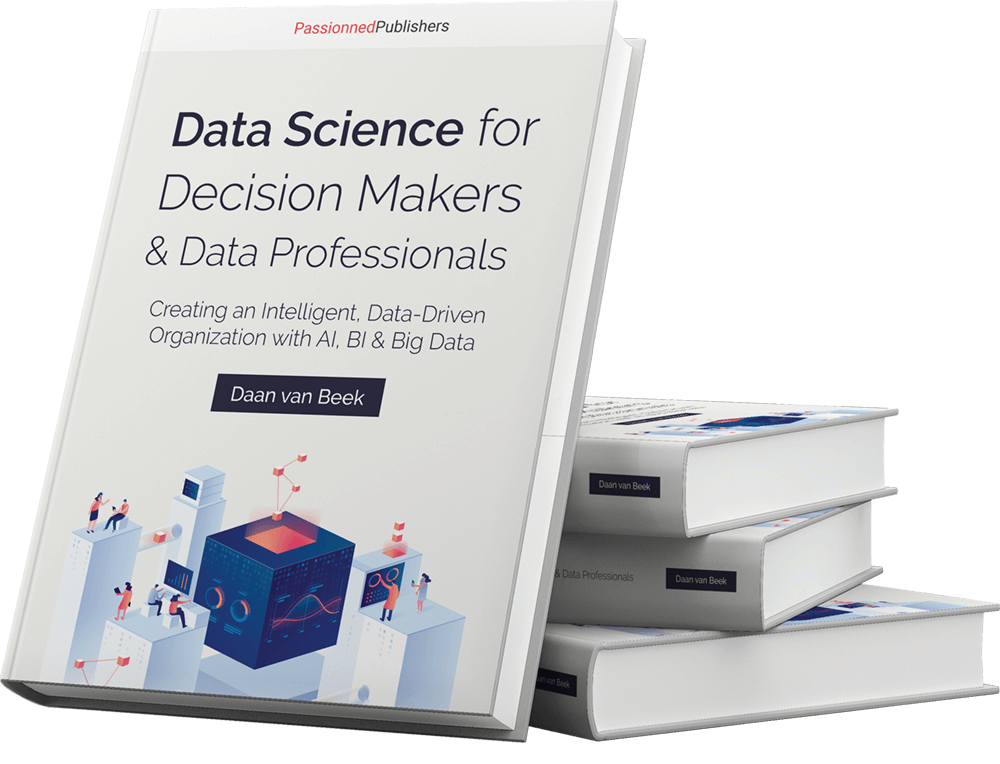 Order now
The SMART KPI Toolbox 2023
Do you think that you have too many KPIs and a labyrinth of indicators? The SMART KPI toolbox helps you decide if an indicator really is a genuine Key Performance Indicator. This document contains an overview of KPIs and KRIs from various industries, as well as many practical examples and exercises to help you define the genuine KPIs for your organization. Download now.
ETL & Data Integration Guide
The ETL & Data Integration Guide gives you direct insight in the pros and cons of the different ETL tools and data integration solutions. And it's also a comprehensive tutorial for learning data integration, data replication, ETL and data warehousing (and data lakes). Download now.
Want to make your organization more intelligent?
Contact us for a free appointment or a conversation to discuss the possibilities with our team. We're eager to help you.
A selection of our customers