Opportunities to widen your sales territory
Consequently, the market expands, offering organizations opportunities to widen their sales territory and market share without losing sight of specific customer needs. The ultimate marketing goal is thorough customer segmentation, preferably in such a way that each customer represents one segment and that they are approachable as an individual, as a person (Peppers and Rogers, 1996). That is not an easy task in this era of increasing individualization and the ever-expanding population.
One-to-one marketing
One realizes that one-to-one marketing is simply a bridge too far. Marketing nowadays is not just about products or customers; it is principally about customer relevance: are our products directly aligned with the instant needs of our customers? In the wake of these trends, we also see an increase of potentially relevant data. Deployment of Business Intelligence is then essential for it enables organizations to extract information from the ever-growing mountain of data in order to actually capitalize on market opportunities. Knowing as much as possible about the customer enables organizations to serve their customers better.
Huge amounts of data (Big Data)
Automation and digitalization create the possibility to record huge amounts of data in an ever-shorter time frame. In recent years, the average number of sales transactions per second per employee that organizations can handle has risen exponentially. After all, computers can process transactions with astronomical speed. Consumers become more assertive and the Internet reinforces this trend. On the Internet, consumers can compare and review products with similar functionality on price and quality and then decide to buy, and all in a few mouse clicks. "The internet makes everything transparent. The economy becomes one large see-through blouse".
Distil patterns on the basis of which you can optimize your website
Internet clicks generate an enormous amount of data: each visitor's or potential buyer's mouse click is being recorded. With that information we are able to distil patterns on the basis of which we can optimize our websites and design quicker routes to 'buying'-clicks. Although at first sight the terms Internet, 'seducing' and Business Intelligence do not seem to go together very well, in reality they offer organizations numerous opportunities to improve their competitiveness. Data generated by websites – analyzed and transformed into information – may provide enhanced personalization, 'one-to-one marketing', faster decision making, improved customer service and user friendly websites, preventing customers from moving their custom to a competitor.
Without BI hundreds many elements whould have to be readjusted
Before this type of Business Intelligence existed, IT staff had to write all sorts of ad hoc queries (besides generating default reports) to satisfy the information needs of managers. They would request information on revenue per region or per account manager, split up per week or per month and so on. Consequently, query definitions would be copied repeatedly and if the organization wished for an adjustment on, for example, the definition on revenue, dozens if not hundreds of programming elements would have to be readjusted. In addition, the risk of inconsistencies between all these queries grew. Self-service BI, e.g. Power BI, makes it even harder to solve this problem.
With BI definitions are recorded just once
In a well thought out implementation of Business Intelligence, definitions are recorded just once and one can distribute certain facts in a flexible way to various different angles or 'dimensions' such as region, product, account manager, customer et cetera. The reports that are then generated can be easily created, maintained, and executed by management themselves. If this is the case, IT staff just have to create the required data warehouse infrastructure and managers will take matters into their own hands using a flexible reporting tool. This, in turn, reduces the workload of the IT organization.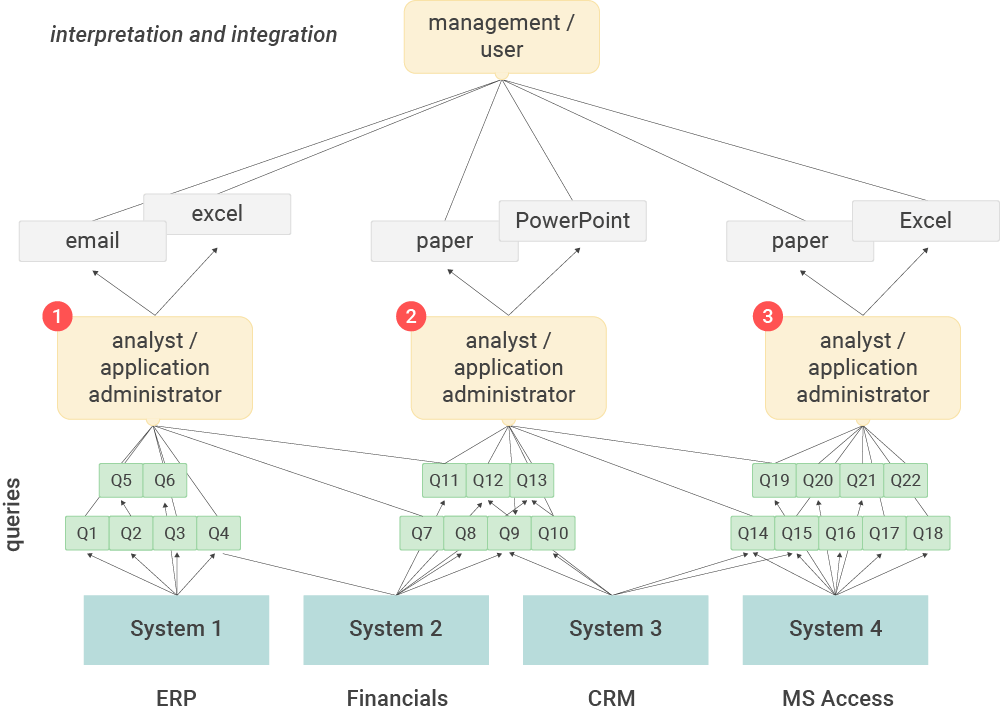 Figure 6: Without Business Intelligence management information quickly becomes a combination of stew and spaghetti.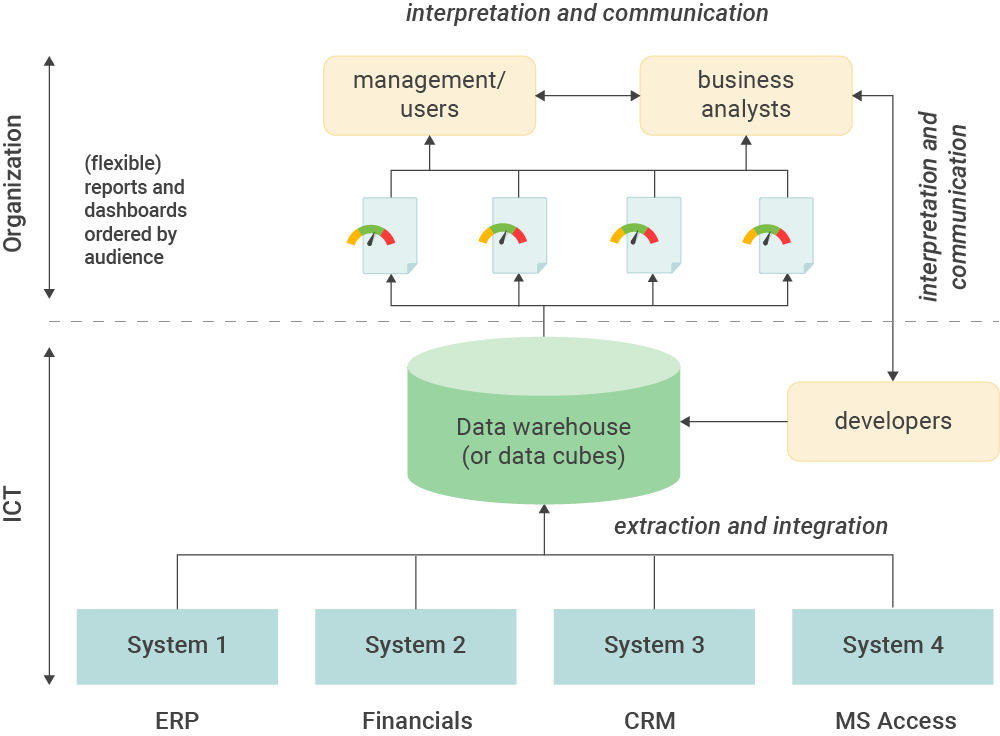 Figure 7: With Business Intelligence management information is structured from A to Z and integration takes place much earlier in the process.
An era of technological innovation
We live in an era of technological innovation. Innovations are conceived and marketed at an accelerated speed. However, without a practical application those innovations are fairly useless and do not contribute to the realization of efficient business processes or effective organizations. This principle also applies to Business Intelligence. Organizations do well to look into whether new Business Intelligence technologies could fix 'problems' that have not yet been identified.
Organizations that proactively harmonize technology and applications in the field of Business Intelligence will get opportunities to improve performance in several areas. The Intelligent Organization is continuously looking for new and promising technology so that employees can do their job even better and the organization can outwit its competitors.
It goes without saying that technology alone is not a silver bullet. However, since the possibilities that come with these technologies are developing at such speed it is wise to know, understand, and exploit them.