Business Intelligence + Innovation
Business Intelligence and innovation are two concepts that belong together. However, practice shows that little has changed in the BI world for the last 25 years. We've been building data warehouses for decades with Kimball stars, and most organizations use business intelligence exclusively for reports and ad hoc queries.
The real added value of these traditional Business Intelligence applications has disappeared because its technology is hopelessly behind and remains complex for end-users. Where are the promising innovative BI tools that would really align with the market demand?
Suppliers from the very beginning
Most reputable Business Intelligence vendors existing from the very beginning, such as Business Objects and Cognos, have been acquired by large global software multinationals. As a result, these organizations have invested a lot in the integration of their products in recent years, but, despite this, they provide the same functionality as a number of years ago.
Encourage end-user
While the established players have gotten no further than the same old BI "as usual" in the last few years, new players have emerged with innovative BI tools. These new vendors use In-Memory Database technologies and Data Warehouse Automation, and have included BI cloud / SaaS solutions in their product lines. It's worth mentioning that, unlike traditional BI vendors, they focus on the Business Intelligence end-users.
Products are user friendly
The products are user friendly (Self Service BI) and practicable that involving expensive specialists and ICT staff is no longer necessary. This focus on end-users is not so strange. After all, they need information to make effective and prompt decisions and do not have time to wait for three months to get the information that, most likely, would no longer be irrelevant.
Data Discovery solutions
The first wave of these new BI vendors brought "Data Discovery" solutions on the market that were aimed directly at end-users, which included dashboards, scoreboards, and advanced graphics. These applications allowed the creation of good visualizations in a few clicks based on the locally stored data.
Especially useful for smaller organizations, but limited for organization-wide BI requirements. Data Discovery originated in part from end-users who were dissatisfied with the sluggishness of traditional BI applications. Where traditional BI tools were too rigid, the Data Discovery tools proved a success.
Fragmentation
With the wider use of this software type – examples include Qlik, Tableau, and Spotfire – within the organization, you see more versions of reality. This fragmentation of information within the organization is considered by the emerging BI SaaS vendors as a gap in the market. They grow quickly because they deliver both the user-friendliness of Data Discovery applications and have, at the same time, the functionality of traditional Business Intelligence Suites. 1010Data, Birst, GoodData, PivotLink, and myDials are the promising new emerging BI Cloud / SaaS vendors.
The BI landscape is always shifting, which is why we've developed a research report, regularly updated, that lets you know where all the major players stand. Choose the right, innovative BI solution for you, based on criteria. 19 tools are reviewed by experts so that you can save time and money in the BI tool selection process.
Download now
.
Market share grows fastest in the US
Their market share is currently growing most rapidly in the United States, but these vendors are also beginning to claim their market share in the rest of the world. Intended result is missing
user friendliness, cloud/SaaS solutions, and new technologies provide new suppliers with definite success. But there's more going on with business intelligence. In 2011, Gartner published a report, which concluded that between 70 and 80 percent of the business intelligence projects did not produce the intended result. Also, see our report 'The 7 Biggest Pitfalls in Business Intelligence'.
No news for BI experts
In some cases, the projects fail completely, but there are often projects where people are satisfied with a part of the desired result. As shocking report as this might be, it is strangely not any news for business intelligence experts. Since 1990, we've known that business intelligence projects are full of risks and that organizations are cautious about making major investments in them. The question is therefore: where does it go wrong and what makes the remaining 20 to 30 percent successful?
For this, we have to step out of the Business Intelligence world and look to the results of common IT projects. Again, we see that since 1990, approximately 60% of projects failed to meet requirements. Delayed, never completed, or completed but failing to meet the specifications. This situation changed around seven years ago by introducing so-called "agile development". Research conducted by IBM shows that this new way of development leads to a significant improvement of 60% in results.
Agile, the new buzzword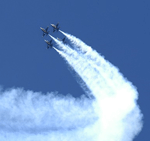 The main feature of "agile development" is the ability to adapt the development process to the dynamics of the organization. Taking specific, small steps and thus remaining in line with the dynamic goals of the organization and/or process. Agile is the buzzword, but what does that mean in conjunction with business intelligence?
Adapting to a constantly changing environment
Agile business intelligence is a process and/or system that can adapt to a constantly changing environment, while offering the ability to proactively meet the information needs of the end-users. This requires new technologies and architectures because the system must be both simple and quickly adjustable, so that the business itself must affect the demand for information to a large extent.
The traditional business intelligence vendors supply systems with architectures designed well before the turn of the century and, therefore, by definition are not agile. Adjusting these systems in a fast-changing environment requires a lot of effort. It involves increasing cost by organizations. This paves the way for new technologies and architectures. The above described Data Discovery tools were the first response to the need for more agile applications.
Self Service BI
The definitive answer seems to lie in a new generation of business intelligence applications that are going to play an important role in the coming years. Both the software architecture and innovative functionality of these applications distinguish themselves from traditional BI solutions and narrow the gap between IT and the business. Cloud technology plays an important role in this.
A good example is Birst, which, in terms of architecture and flexibility, has everything to support an agile business intelligence process. Current users of Birst report that the desired information is produced in the workplace quickly and effectively. This also provided the company with a prominent entry in the survey of Passionned Group.
BI for everyone
Finally, BI will become increasingly more accessible with the arrival of BI solutions in the Cloud and SaaS solutions. The size of the organization is no longer an obstacle. This allows
organizations across the board, from small to large, to offer their end-users BI, which can help them gather information based on their own findings and thus make better decisions. BI landscape is changing, and the traditional vendors will have to adapt quickly if they want to prevent the new players from claiming a significant share of the market.
By Freek Kamst
Director E.Novation Business Consultancy