Which improvement methods fit with your organization?
These days, there are so many methods for improving organizations, it's hard to see the forest for the trees. But which improvement method is the best fit for your organization and team? The one that enables you to implement performance management and continuous improvement? We've selected 11 improvement methods for you here. Passionned Group's data-driven improvement specialists have years of experience implementing them and are happy to advise you.
Which improvement method should you use?
Not all methods are created equal. For certain types of processes and organizations, some methods simply work better than others. For the best results, you can combine multiple methods when necessary. Below, you'll find an overview of the most important improvement methods with a short description. Click on them to learn more and to see how we can help you implement them.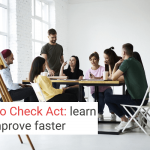 PDCA is the original model for continuous improvement. This method can often be seen in healthcare, education, and in governments. But industrial companies and banks also work with PDCA. How do they effectively implement PDCA? They run through the four steps consistently, using data and KPIs. They never skip a step. Read more…
The Lean method helps you eliminate waste and increases the added value of your processes. Research, learn, and consider the customer's perspective. Although it originated in the industrial world, all industries and sectors are applying Lean successfully these days. Read more…
This variation on Lean can help you find the profit inhibitors or customer-destroyers in your processes. Lean Six Sigma also offers you the tools to solve these problems on a structural level. The goal of this method is to limit the amount of mistakes to a maximum of 3,4 per million transactions. Read more…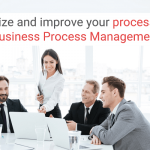 Processes are the core of every organization, which means this method can be applied anywhere, any time. Especially when there are a lot of things happening outside of your usual process: exceptions. Work on process thinking and implement an optimal process design for your company. Read more…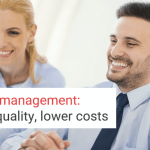 Top companies prioritize quality. Using quality management, you can focus on continuously improving quality. Not just of your products, processes, and systems, but your managers and employees, too. Take the right steps as a healthy, intelligent company. Read more…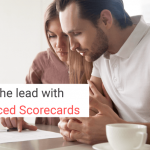 Develop, measure, refine, and improve your strategic capacities using a Balanced Scorecard and strategy maps. Four perspectives helps you implement continuous improvement in daily practice. Bring a measure of cohesion into your management, so that your goals appear on the horizon faster. Read more…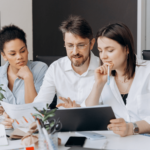 Using the right KPIs makes you a much more effective improvement manager. Without genuine KPIs and clear indicators, continuous improvement is hardly possible. Because then you're not looking at the facts, let alone discussing them. Our SMART KPI toolbox will help you reach your goals faster. Read more…
Uninterrupted change and continuous improvement are the linchpin of the Kaizen method. Changing for the better. The 5 pillars of this method will help you improve teamwork, discipline, and morale. And you'll be introduced to Kaizen's quality circles. Read more…
Feedback and feedforward are the #1 hallmark of intelligent organizations. Using this improvement method, you can embed feedback and constructive criticism deep in your company culture. That way, you can keep improving your organization and your teams sustainably. Embedding it is easier said than done, though. Read more…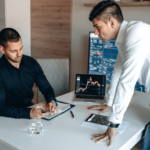 Using Data Science, you can work towards a data-driven organization. Consistently gather, combine, analyze, and apply data for process improvement and innovation. Develop analytical models that can make decisions independently. That's how you can make your organization more intelligent. Read more…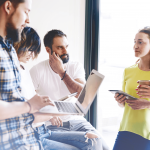 Using the scrum method, you'll embed small pieces of finished work in your process in a controlled way. This could be software, an app, or a new product that you want to launch. Scrum allows you to work on improving services in short cycles – fast iteration. Discover how to apply scrum and implement it successfully. Read more…
Get started on improving
An important step in the PDCA improvement cycle is doing. That also goes for implementing improvement methods. Our specialists have all the practical knowledge you need to successfully apply the above improvement methods.
Let us help you
Do you want to know which improvement method best fits your situation? Or do you want to know more about implementing them? Feel free to contact us for an appointment or more information.