Bizzscore: the Dutch performance management solution.
Bizzscore is a solution which falls in the category of innovative and niche products in our research. This category is meant for products that are aimed at developing a certain specific element of Business Intelligence. The product Bizzscore focuses on performance management and is not suitable as a general BI tool.
Bizzscore supports many models in the areas of performance and quality management. Models like the Balanced Scorecard, INK-models, EFQM, and several other quality models.
This software builds on Microsoft BI
Bizzscore is actually not a separate software product, but can be seen as an 'add-on' to the Microsoft product stack, with a Microsoft SQL-server at its base. The products of Microsoft are required, so they have to either be present or they will have to be purchased separately.
The information on this page is just a short summary of the wealth of information about BI vendors and their products and services that we've gathered over the past years. Our
Business Intelligence Tools Survey
critically reviews the vendors on the basis of more than 190 criteria. We don't recommend choosing a BI vendor or solution based solely on the information on this page. Our survey, which covers all the strengths and weaknesses of each vendor and solution, will allow you to make a much more informed choice.
Download the survey here
.
modulair build-up of Bizzscore
The product portfolio of Bizzscore consists of several modules, namely Portal, Bizzdefiner, Bizzdata, Bizzforms and Bizzmanager. All these modules work together smoothly. The organization behind this tool claims that companies can save up to 60% of their time on periodic reports as well as a 40% increase in speed and efficiency in reporting.
VCD: the supplier of Bizzscore
Bizzscore was originally created by EFM-software and was sold to VCD in 2012. It is one of the bigger independent ICT-suppliers in the Netherlands and has more than 375 employees. They have a 'full-service' service package, as they call it, from consultancy and application development to supplying the infrastructure and maintenance.
VCD Business Intelligence is a separate part on the VCD line, which delivers Qlik and SAP BI-solutions besides Bizzscore. It is also possible to follow product trainings at VCD and they have a separate help desk for BI questions.
Bizzscore is especially known in the Benelux and VCD targets specific markets with this solution, like municipalities, healthcare, retail, and insurance companies.
What are the most important advantages of the Bizzscore suite?
The biggest advantages of the Bizzscore suite are:
The product is specifically made for performance management and quality management purposes.
Looking at details, the drill-down function, is simple, and the package is fully available in Dutch.
The product supports the 'Plan, Do, Act and Check cycle', also called the PDCA-cycle, digitally.
The application can handle different performance and quality models.
The solution is built on the well-known Microsoft BI stack.
What are the points of interest regarding the Bizzscore suite?
The Bizzscore suite also has some disadvantages. A few points of interest are named below:
Bizzscore is a relatively small player on the BI-market. The company VCD also has knowledge about other Business Intelligence tools.
The product is very suitable for performance and quality management, but less suitable as a total BI solution.
If an organization uses Bizzscore, a separate BI solution must be searched for. This will have to run separately.
Bizzscore works on top of the Microsoft stack and separate licenses have to be obtained for this.
Strategic positioning of the Bizzscore suite
Bizzscore software is a specific product which focuses on the performance management and quality management market. It is available in the Benelux and they do not have any international ambitions. The solution can't measure up to a lot of the general BI solutions that are available. As mentioned earlier, it is a product which falls in the category of innovative and niche products. In the Passionned Parabola for BI & Analytics you will get a direct view on the ranking of the tool, compared to her competitors.
Bizzscore VCD compared to other BI-tools
Bizzscore VCD serves a specific market, but it certainly isn't the only one to offer functionality in the BI market in terms of performance and quality. If you want to know who else is eligible, or if you want to answer the question whether this tool is the one for you, then our Business Intelligence Tools Survey 2019 is the solution. For each product you can see which functionality is offered. At more than 190 points, the characteristics compared with each other. It is the best way to arrive at a balanced judgment quickly. This survey can be ordered directly through our website.
Do you want to buy Bizzscore or use it better?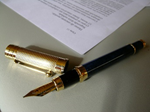 Bizzscore is a specific solution which might be a fine fit for your organization, but how do you deal with the broader information needs of your organization? Does this tool match the maturity of your organization? The experts at Passionned Group have both an understanding of Business Intelligence as well as a sound understanding of concepts as Balanced Scorecards, INK method, EFQM and all the beautiful abbreviations used in performance management and quality management.
It is more than just purchasing a tool
Implementing performance management in an organization is more than just buying a tool and implementing it. Our experts help organizations to start using it swiftly and together we will ensure that your organization is matures quickly. To learn more about how Bizzscore can be implemented swiftly or if you would like to continue talking about performance and quality management, please contact one of our experts.
Want to learn more about Bizzscore or performance management?
With extensive BI knowledge, various Business Intelligence trainings, consultancy and research, Passionned Group has been there for you since 2004 as the independent knowledge provider on BI, Performance, and quality management. Please contact us if you want to take the next step towards an intelligent organization.