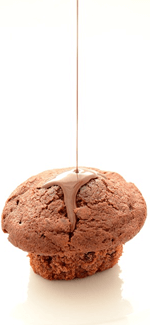 In the Passionned Tasting "View BI from the Other Side" on August 26, 2015, we propose a discussion on a number of BI challenges. The growth of Business Analytics/BI is turbulent, and the market is increasingly demanding. Our experience shows that the BI organization is under increasing pressure, should perform better, and needs to make a shift. Do you recognize the following?
Losing sense of direction: the organization (suddenly) takes up all sorts of projects related to Big Data/data mining without letting BI team know or to be involved. The BI officer in charge feels he/she has lost control. Meanwhile, users complain about data quality.
Added value is diluted: the BI team does not always clearly understand what exactly the business does with information products. This results in not being able to properly estimate their added value. We can generally see that the information products provided by the BI team are insufficient or sometimes not used at all/any more. Not everything is extracted.
Leading position erodes: Here and there, huge data lakes are built or innovative data discovery solutions are retrieved in organizations. How should this be handled?
With the buoyant growth of the industry and the ever increasing dynamic business, it seems that BI teams are struggling to keep up with the business. There is obviously an emerging new gap. As a result, the control and decision making are far from ideal, while new BI and big data concepts have no solid foothold in the organization.
Winning back leading position
This is not an exceptional situation, but, unfortunately, many companies made this their everyday practice. The key questions now are:
How can you approach these challenges and expand and strengthen collaboration with the business?
How can the BI team win back its leadership position?
The BI team's added value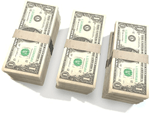 BI departments are usually more focused internally, on their own competencies and technology. Basically, this is good but the obvious drawback is that the BI manager has to always explain the added value of his department to the business. What can we, as BI people, learn from the world of customer-oriented business?
Customer orientation + BI
The question is: how do you better involve the business in the activities you implement and reduce the gap? The relationship is strengthened by putting you in their situation and working together in a practical way. The BI team must be more customer oriented to address the business challenges.
Concrete roadmap
In the Passionned Tasting 'View BI from the Other Side', you will learn how to permanently connect your BI team to your business through customer-oriented working based on a concrete roadmap. You will learn, in four logical steps, how to make a plan, how to get started with it right away, and how to avoid potential pitfalls.
Program for August 26, 2015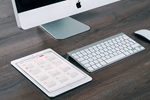 3:30 pm Reception and registration with refreshments
4:00 pm Welcome and opening speech by Daan van Beek, author of The Intelligent Organization (3th edition). Daan has been active in the field for 20 years and gives lectures and master classes at TIAS and EUR, and is also Managing Director of the Passionned Group.
4:15 pm Dick Pouw, CRM expert in the field of customer-oriented business. He will present a roadmap for implementing customer orientation in your BI organization and will give tips on avoiding major pitfalls. Dick led the transition "from newspaper to customer" at a large media company, and he shares his experiences.
4:45 pm Marc Wijnberg will give a presentation on "From Report Factory to Internal Consultancy", BI's practice-oriented growth into maturity. He has helped many organizations with this transition and provides an overview of the key skills and competencies of a professional BI consultant.
5:15 pm Break
5:30 pm Interactive debate led by Daan van Beek with several provocative statements including the must-have competencies of a professional BI consultant, BI and new business models, and change management.
6:00 p.m. Afternoon closing, start of cocktails with refreshments until about 7:30 p.m.
Target audience and registration
This tasting is specifically targeted at controllers, CIOs, CFOs, BI managers, department heads, team managers, business managers, IT managers, and (future) data science managers of end-user organizations. Our tastings are very popular. It is therefore important for you to register in time to ensure a place.
This tasting is free and will be held on Wednesday, 26th of August 2015, from 3:30 p.m. to 7:30 p.m. in the Princess Hotel Amersfoort. Cocktails with refreshments will be provided, and you will also get a nice gift.
REGISTER WITH THE BOX BELOW