Aurora Fashions, famous for brands such as Oasis, Coast and Warehouse have chosen BOARD as their strategic BI solution.
This press release has been written by a vendor and published as a news item on this website. It does not necessarily reflect the results of our 100% vendor independent research.
Real time enhanced visibility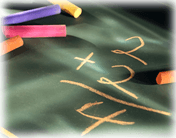 Main reasons are, that BOARD is able to provide real time enhanced visibility across the business and delivers self-service analytics, reports, dashboards and performance management to the business. Aurora Fashions was searching for an enterprise-wide, agile and integrated solution that is easy to use.
Self-service environment for analysis
BOARD's ability to integrate data from various sources creates a self-service environment for analysis with capabilities like drill down, drill through, slice and dice, rank, sort, and forecast.
Reason for replacement
The implementation at Aurora is part of a project that plans to replace a larger number of classic systems to more modern and flexible solutions. Source: www.board.com.
Additional and more up-to-date information on this BI-tool is available in our Business Intelligence Tools Survey 2019.