The biggest innovation in BI
Interactive analysis and OLAP is often regarded as the most important innovation in the world of Business Intelligence.
A powerful tool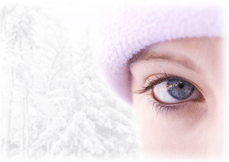 The eyes of analysts and managers often begin to sparkle when they see the possibilities of interactive analysis and OLAP for the first time: "This is what we always wanted to have!" Their enthusiasm is not without reason: this powerful tool enables us to quickly and casually 'browse' through large volumes of data, regardless of whether we search for specific information. This allows us to quickly approach data with a varying level of detail from different angles.
It often resulted in failure
The eagerness with which many organizations purchased this tool in the past, unfortunately often resulted in failure to apply interactive analysis. The tool proved mainly an instrument for specialists and not for managers. Furthermore, interactive analysis was mainly used to transfer data to a spreadsheet application.
Functionalities of OLAP technology
Anyhow, with this tool, we can create both simple and complex interactive analysis in very short time, through combining a variation of functionalities – either simultaneously or successively. Functionalities such as:
Drilling: with a single mouse click, we can vary between levels of detail within a hierarchy, either downwards (drill-down) or upwards (drill-up). For example: we first look at the data by year, then by quarter and finally by month. The data are then updated (refreshed) pretty much automatically. We can also request all detail data of the relevant correction order in a particular context – a selection such as 20013, Order Type, 'Correction' – in one go (drill-through).
Slice-and-dice: switching between angles from which we want to look at key performance indicators. With one single action, we can switch between for example the angles 'location' and 'order delivery method'. The data will be renewed and displayed virtually automatically. This enables us to analyze and report both rapidly and flexible.
Filter: zooming in on one or more specific values in a dimension. For example: we observe that the problem lies within a specific product group, which we then 'secure' as it were. Further analysis then takes place within that context, without taking up too much unnecessary screen space. The filter disappears to the background as it were. Beware of the pitfall though: sometimes we forget all a about the filter in which case we think we look at the overall data collection but we are not. The figures will then not match other reports, or our expectations.
Nesting: this is the phenomenon of having two or more angles summed up and combined. For example: we already have an analysis of the revenue per product group, however now we would like to split up the revenue figures within the analysis by the different suppliers.
Detect easily trends, exceptions and deviations
The above-mentioned functionality forms an important basis for performing an interactive analysis. Obviously, interactive analysis tools offer much more functionality, which we have not mentioned here. Think for example of the 80/20-rule, emphasising exceptions, combining tables and charts in a single screen, and creating 'the highest…' or the 'lowest…' What matters is that we can both easily and interactively detect trends, exceptions and deviations, and more importantly, we can find out their cause.
Rapid response times
Interactive analysis at the front end is only properly possible if the Business Intelligence infrastructure supports this by way of available files containing much-needed summaries. The rapid response time we require for interactive analysis is primarily provided by a so-called OLAP-engine – either incorporated in a relational database or stand alone –, which is capable of summarising detail data automatically – to different angles – and which subsequently saves these summaries in a multidimensional format. All kinds of clever indexing techniques then ensure that the data can be looked up and retrieved at lightning speed when needed.
Key characteristic of interactive analysis and OLAP
Flexible and explorative 'browsing' through a limited set of data
The exact information need is not determined in advance, but is limited by a fixed number of angles, indicators and levels
Rapid response times, also with big volumes
Data appear to be renewed 'on-the-fly'
Standard design (interface)
Usually uses cubes