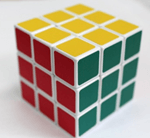 Below is a list of our solutions aimed at making your organization more intelligent. We offer complete A to Z solutions, but you can also use one or more solutions on their own, like a specific training course or one of our vendor-independent surveys.
White papers, surveys and books
Are you looking for more information and inspiration in the field of intelligent organizations, analytics, and big data? We offer several free whitepapers, surveys, and books which can be used to help you to discover what is important and interesting. Subjects covered: business analytics, performance management, intelligent organizations, KPIs and more. See all the books and whitepapers in our knowledge base.
Training & workshops
Over the years, Passionned Group has developed many practical training programs and workshops. You can book a training individually or we can organize a customized training course on-site. Topics covered in the Passionned Academy: business intelligence, performance management, PDCA, Data Science, Big Data and much more. Check out the list of all our training programs.
Advice & consulting
Passionned Group also offers the opportunity to work with our experienced consultants. They help you to increase the intelligence of your organization. Are you facing a major strategic choice and are you looking for dependable independent advice? Read how we can help you with advice.
Implementation
Would you like to start to making your organization much smarter? So that not only the operating results improve, but also the organization itself? The results: more happy employees, higher profitability, and very loyal customers! Our customized Implementation package is the right choice for you if you want to make your organization more intelligent and data-driven. The following parts will be used: advice, training, and implementation + overall guidance. Learn more about our unique total package.
Our unique book Data Science for Decision-Makers & Data Professionals
Make your organization more efficient, more agile, and more profitable with our book Data Science for Decision-Makers & Data Professionals. This practical book describes the philosophy behind the intelligent organization and covers all aspects of Business Analytics. More about our book!
1. Solutions for data-driven vision & strategy
2. Solutions for BI / Analytics
3. Solutions for data management
Do you have any questions about our solutions?
Please contact us, we're happy to help you.