Visualize big data
SAP transited the SAP Visual Intelligence software into a new data visualization desktop product, SAP Lumira. The product empowers business users to visualize large or small data volumes, so it promotes self-service and speeds up decision making.
This press release has been written by a vendor and published as a news item on this website. It does not necessarily reflect the results of our 100% vendor independent research.
It reduces the time need to develop new types of analysis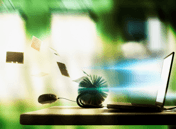 A second version of the visual BI-software, SAP Lumira Cloud, is an HTML5-built product, so it reduces the time needed to develop and deliver new types of analysis, without any help from IT. It is easy to connect with data that is available on-premise and with SAP HANA.
Exchange data visualizations with stakeholders
Users of SAP Lumira Cloud can assemble data visualizations in the cloud and exchange them with other stakeholders. It is also possible to share documents and datasets created with SAP Lumira, in the cloud or on mobile devices. Source: www.sap.com
Additional and more up-to-date information on this BI-tool is available in our Business Intelligence Tools Survey 2019.