What should you pay attention to as a BI manager?
The most important areas of concern:
Which skills can you expect from a good BI manager?
Which tasks and responsibilities belong to this profile?
How do you achieve more success and how do you show that?
Which steps are required to become or find a good BI manager?
How do you achieve more success with BI, and what are the criteria?
What are the advantages of hiring a BI manager from Passionned Group?
We'll hit the most important points below.
Which practical skills should a good BI manager possess?
The practical skills of a good BI manager are continuously shifting from the hard side to the soft side. The most important skills are:
The ability to accurately model data and (company) processes to delineate responsibilities and activities.
Developing vision and strategy in the BI area and giving them support.
Building relationships across all echelons of the organizations.
Visualizing the outcomes of (big) data and translating them into stories. But also making the success of BI measurable.
Interpreting developments in BI and Big Data and translating them to the organization.
Leading the department and being able to fulfill the central role within an organization.
Yet, higher demands are being placed on the harder side of the BI manager, for example knowledge of and experience with BI solutions, ETL processes, data governance, and data warehousing. The soft skills are being added without losing any of the old ones.
What does our BI manager bring to the table?
Our BI managers all have extensive experience in the fields of Business Intelligence and Big Data. Several of our managers also teach training courses in our Academy. In this way, they combine theoretical knowledge with everyday practice. They unite the hard and soft skills required into one person in a way that few others can.
Passionned Group doesn't just deliver highly experienced (interim) BI managers, but also has access to extensive tooling and a BI knowledge base. Every interim BI manager can access these. The tooling and knowledge base will also be made accessible to your organization. The combination of experience and tooling makes Passionned Group's innovate BI managers unique on the market.
How do you become a (better) manager of BI & Analytics?
Developments in the field of Business Intelligence are happening very quickly, and the demands placed on a good BI manager are changing just as fast. Good BICC managers are rare, and thus very valuable.
If you want to keep developing yourself as a BI manager, reading trade literature, for example from our knowledge base, is always a smart move. There are also several good books that can help your development in this field.
But if you really want to take steps, Passionned Academy offers a wide range of training courses, including in-company.
Do you want to hire a BICC manager?
BI managers can be hired just about anywhere. But at Passionned Group, we only work with very experienced BI managers and high potentials. Our years of experience and unique formula enable us to present the right candidate for your organization very quickly.
Our approach is transparent
After approaching us with your question we'll contact you within 24 hours to create a clear picture of the kind of candidate or solution you're looking for. And also which challenges your organization is facing. Based on this intake, we'll start looking for the right candidate for you. We'll usually select two candidates that fit the profile within a week. After talking to them and making your decision, we'll finalize the process within 48 hours. The (interim) BICC manager can then quickly start working in your organization.
Business Intelligence that works for you
Business Intelligence isn't just a software package anymore, nor a department that generates insights in an inexplicable way. It's the key to success for a growing number of organizations. Data and information are now assets for organizations. Our BI managers can naturally help you with this.
Data, and especially information, is being used by everyone in the organization. More and more, (customer) processes are digitized. These processes have to be constantly improved in order to keep up with the ever-changing market. This method of organizing and continuous improvement is known as the moniker "the intelligent organization." The motto now is: don't work for BI, make BI work for your organization.
Business Intelligence Training
Opening for BI managers
Passionned Group is regularly looking for experienced BI managers for its clients. If you fit this profile and you see yourself in the skills described here, we're happy to talk to you. Leave us your contact information here and we'll contact you as soon as possible.
What are the important trends every BI manager should know?
Developments happen quickly and trends come and go. But several trends are here to stay in the current economy. The question is: is Big Data a trend, or has it embedded itself? Of course, organizations are still working to integrate Big Data in their business, but this trend isn't going to blow over. Other important trends are:
Data ethics and security: What organizations can and can't do with their customer data is becoming increasingly important. Who owns the data, is it stored safely enough, in accordance with rules and regulations?
The rise of the Internet of Things: With the rise of more and more sensors that produce large quantities of data (IoT), it's becoming increasingly important to store the data correctly and extract the right information.
Business Intelligence is democratized: BI no longer belongs to one specific department, but is used more and more across the entire organization. How do they deal with this?
The amount of data sources is growing exponentially: Organizations are gaining access to an ever-growing number of data sources. At first it was just internal data, but now it's natural to use client and market data. Also, more and more (public) sources are becoming available.
Smart algorithms make the difference: Data is abundantly present and easily accessible. The development of algorithms is a quick way to interpret data quickly. In the digital economy, these are the organization's new assets.
These trends don't cover everything, of course. Performance management and BI software, which work from data lakes, are other examples of trends. We keep up with the trends and release an annual overview of the most important BI trends.
Are you interested or do you want to know more?
Are you interested in a training course or do you want to know more about hiring an experienced BICC manager? Or are you such a manager? Passionned Group offers an array of possibilities as a fully independent agency. If you want to talk about any of the subjects mentioned here with us, feel free to contact us.
About Passionned Group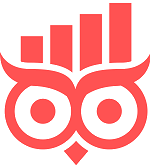 Passionned Group is a leading firm in designing and implementing Business Analytics. Our senior Data Scientists and consultants assist both large and small companies towards a smarter enterprise. Every two years we organize the election of the smartest company.