BI Tools news alert October 2019
The recent wave of acquisitions and the shrinking BI market, as described in our previous BI Tools news alert, has continued to develop: in early August, HPE announced that it would be taking over all the assets of MapR, which was in financial hot water. In the wake of this news, Cloudera announced that it had received the go-ahead to acquire Arcadia Data's technology and assets.
Tech companies that have access to (patented) technology to acquire valuable insights from big data analytics in an accessible way continue to be interesting acquisition targets in a consolidating market that seems to be more and more focused on self-service BI and everything that comes with that.
Managing big data "from the edge to the cloud"
Speaking of asset acquisition, Hewlett Packard Enterprise has purchased every asset of the big data technology company MapR. It's the next step in the further consolidation of the market. With this acquisition, HPE will have access to all the technology, intellectual properties, and expertise with respect to analysis, data management, artificial intelligence, and machine learning models.
HPE hopes to use MapR's so-called file system technology to offer its customers a complete portfolio of products and services which play into the trend of artificial intelligence (AI), including analytical applications. The company claims to want to help its customers in managing big data streams "end to end, from edge to cloud". To that end, HPE will combine the BlueData container-based technology they acquired in 2018 with MapR's technology. The price of the acquisition was not announced.
With this recent acquisition, yet another specialized tech company is vanishing from the market. Recently, Cloudera and Hortonworks fused, Google acquired Looker, and Tableau went over to Salesforce. And that's not the end of the story.
We've been keeping up with BI news for years. Every year, we publish an updated version of our BI Tools Survey. This essential comparison report compares 19 BI solutions on 197 criteria, so that you can quickly arrive at a shortlist of solutions suitable for your company and organization. Save time and money in the selection process with our Survey.
Download now
.
Cloud-native provides a head start
In turn, Cloudera has agreed to take over Arcadia Data, a supplier of so-called cloud-native AI-driven business intelligence and real-time analytics. Arcadia Data's architecture is capable of acquiring faster, deeper insights from modern data platforms, such as cloud object stores, Apache Kafka, and Apache Hadoop. Cloudera is especially interested in the ArcEngine technology, which is pending patent approval. This technology enables organizations to quickly generate insights from concrete applications in the area of data lakes, cyber security, Internet of Things (IoT), and customer intelligence.
Cloudera expects that the users of its recently introduced Cloudera Data Warehouse, part of the overarching Cloudera Data Platform, will be able to achieve significantly higher productivity thanks to self-service giving users quick access to data. The response times of the analytics process are also expected to improve. ArcEngine uses machine learning to anticipate queued queries and reports. Processes can thus be shortened from weeks to hours.
In future software releases, Arcadia Data's technology will be integrated with the Cloudera Data Warehouse. Financial details of the acquisition were not made public.
New functionality for a wide audience
Tableau Software is launching Explain Data as part of its newest software upgrade (version 2019.3). This new functionality is meant for a wide audience. Explain Data helps people gain insight that would otherwise be difficult to obtain or require many hours of research. According to the vendor, this new functionality will accelerate the analytical process and help people quickly discover and understand the factors that are at the core of the changes in their data, without extra configuration, data preparation, or data modeling.
The traditional approach to understanding the cause of a certain data point or outlier consists of the manual determination and validation of possible explanations, an often time-consuming process where users can overlook plausible answers. Now, they can simply select a data point in a visualization, and the software will use statistical methods to quickly evaluate hundreds of patterns and possible explanations based on the available data. Explain Data then serves up the most relevant, statistically significant explanations in the form of interactive visualizations that users can then explore themselves.
Encrypting exported big data
The upgrade to Tableau 2019.3 also offers new ways to apply Tableau's natural language functionality, Ask Data. Ask Data can now be embedded in a business portal or intranet page, so that more people are encouraged to use this functionality in their daily work.
As an extra security layer, Tableau Server customers can now encrypt their exported data. Using 2019.3, customers who use Spark for machine learning and data science can now take advantage of a native data connector with Databricks.
Tableau Catalog, part of the Data Management add-on, is a new collection of cataloging functions that gives complete insight into all the data used in Tableau, for improved visibility and findability of the data. For an overview of all the new features, see the release notes.
Data wrangling is essential functionality
ABN AMRO Digital Impact Fund (DIF) has, together with a group of new venture capitalists and existing investors, purchased a stake in Trifacta, an American software vendor specialized in data wrangling.
Data wrangling comprises the entire process of cleaning, structuring, enriching, and transforming raw data into the right format, with the goal of enabling organizations to take better decisions, faster.
With all of Trifacta's specialist technologies, companies gain access to a platform connected to all the major cloud suppliers, where they can check the data and its supply and prepare the data. This allows organizations to take advantage of new trends like artificial intelligence and machine learning, and use them for their analyses.
The new capital injection of over 100 million dollar will be used to further expand Trifacta's data wrangling platform to allow users to clean and edit data using a self-service approach. The extra financing will also be used to access new regions and vertical markets and develop new products.
Cloud solution for data-driven working
One of the biggest and oldest challenges facing organizations has been making available data usable for analyses. Without usable, clean, and structured data it's impossible to effectively use self-learning systems and AI in a cloud environment, according to experts. These days, exponential volumes of data are being stored in the cloud, so activities involving the control, preparation, and supply of data take place in the cloud too. Companies want to derive insights from their data faster, so they can reap the financial benefits.
Trifacta provides a cloud solution for all organizations that process data from multiple sources, so that they can make important business decisions faster and with greater security. According to ABN AMRO's investors, this solution presents great opportunities for companies in countless industries where data-driven working is the future.
Tempering the data enthusiasm
We're closing out this installment with some critical thoughts on all the hyperbolic prose put forth by the software and hardware vendors, with their one-sided emphasis on speed & specs and features & add-ons engulfing users. The developments in our society aren't progressing as fast as big data vendors would have us believe.
Although more and more companies are using big data, algorithms, and machine learning, (Dutch) legislation provides insufficient protection against the negative consequences. This is the finding of large-scale international research performed by the Tilburg Institute for Law, Technology, and Society (TILT). The researchers conclude that big data projects are sometimes started without a good plan or evaluation after the fact; that sharing of the big data process is not regulated; and that it can be impossible to present the important consequences of big data processes to a judge.
Dutch law is, according to the researchers, primarily focused on damage to individual citizens, but big data projects often have large societal consequences that transcend the individual. Consequences citizens are often not aware of. Those consequences are hard to pinpoint. Citizens and organizations can only take legal action when decisions have been made based on big data analyses. Many mistakes often happen during the analysis process too – there's no or little oversight over the analysis process, so we don't know how reliable they are.
Big data projects are often started because of data enthusiasm, but aren't evaluated after the fact to determine if they had the desired effect, resulting in a waste of money.
More information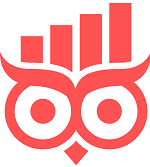 Passionned Group is the publisher of the Business Intelligence Tools Survey 2019. This is a 100% vendor-independent comparison report and market analysis. This survey will give you immediate insight into the (im)possibilities of various BI solutions and vendors. Save precious time and quickly determine which platform best suits your business and situation. This report is a must for the modern BI Consultant.