Yellowfin: gold standard in social BI
Yellowfin has a special status within the BI landscape. The focus is on the simple creation of interactive dashboards, and especially on the creation of an integrated BI collaboration portal. This allows your employees to work together within a single environment to make better decisions. We call this social BI. In this area Yellowfin sets the gold standard in the BI landscape.
However, this focus also has a drawback. There is less focus on the development of the standard BI functionality, which is comparatively a lot less present. The latter ensures that the product is placed in the category "innovative and niche players" in our survey.

We have been following the business intelligence market since 2007. Every year we release a new Business Intelligence Tools Survey. Yellowfin is strong in promoting collaboration between employees, but perhaps there are other BI solutions that can offer more functionality. The survey will help you to quickly gain this insight and come to an informed verdict.
Download now
.
Yellowfin can also create infographics
The BI tool is mainly purchased for its comprehensive dashboard functionality, and it has more than 50 different types of graphs. Even infographics are available, which is unique in this market. The tool is very good at displaying geographic information in dashboards. When it comes to dashboards, Yellowfin has competition from products such as BOARD, QlikView and Tableau.
Working together to make better decisions
The tools made for collaboration around a dashboard or research are certainly unique. You can collaborate in many ways within the portal and then use modern means like chat and annotation. This feed is also visible to other users.
Using storyboarding enables the creation of interactive charts and overviews. They're comparable to Powerpoint slides, but within the tool itself. This integration and emphasis on collaboration actually makes Office products like Outlook or PowerPoint somewhat redundant.
In Yellowfin you can build your own apps
Very early on, around 2010, Yellowfin made the switch to a mobile platform, and in this aspect they score above average. The BI tool now has the ability to publish dashboards on various platforms, and with the advent of the DashXML solution it's now possible to easily publish interactive dashboards and key performance indicators, for example on your website. They even have an option to create interactive BI apps.
The software company has constructed a modern support environment in which the community is central. There is a wiki environment available and Yellowfin is further explained through videos. Yellowfin supports all of the products offered by the BI tool, such as dashboards, data discovery and visualization, storyboards, mobile BI and interactive maps.
Who is the supplier of Yellowfin?
Yellowfin is originally an Australian company, founded in 2003. The company's focus has always been to make BI software with an emphasis on usability and data visualization. They have strong views on how organizations (should) make decisions, and what has emerged from is this that they have a strong vision of collaboration through one portal where everything comes together.
Yellowfin is widely distributed by other suppliers as an OEM
Yellowfin claims to have been used in over 27,000 companies worldwide. This is achieved in part because Yellowfin also supplies OEM licenses to other suppliers.
Yellowfin indicates that it is strongly focused on providing functionality that end users put high on their wish list. Regarding sales and support, the software often scored lower than comparable suppliers. So the customer service side of the company needs some attention.
What are Yellowfin's weaknesses?
Yellowfin is focused on a select few areas, making them weaker in some others. These areas are:
Yellowfin BI lacks some essential features such as predictive analytics. Other suppliers embed this kind of functionality.
The focus is on usability, dashboarding, and collaboration features, resulting in less well-developed critical data functions in other areas.
In areas such as Cloud, performance management, and predictive analytics, the functionality of the BI tool is much less developed.
Research shows that (new) users often encounter problems during or after the implementation of the product. Our advice is to first launch a pilot project and to evaluate it properly.
The main advantages of Yellowfin
Yellowfin has some clear advantages. These are shown below:
It's very easy to use and there are many graph types available, including some infographics.
The solution is very strong when it comes data visualization.
There is a good deal of geographic information, which can be easily processed.
The solution includes functionality to enhance employee collaboration around a dashboard, using modern tools such as storyboards, chat, and email. This has made Microsoft Office obsolete.
Yellowfin is easily able to create apps that can display dynamic BI information.
Where does Yellowfin find itself in the market?
Yellowfin positions itself as one of the Enterprise BI vendors that distinguishes itself when it comes to cooperation between employees, dashboards, and mobile application development. In cooperation between employees there is indeed a large distinction, but in other areas, this claim is only partially correct. There are other vendors on the market who can offer at least as much functionality and ease of use.
Yellowfin is a niche player that occupies a specific position in the market. The BI market is mapped by Passionned Group in the Parabola for BI & Analytics. You can see at once where Yellowfin finds itself relative to its competitors.
Are you considering another BI tool?
Yellowfin has some very strong advantages, but also some major weaknesses. If you are considering purchasing Yellowfin, it's a good idea to look at a completely independent investigation. The Business Intelligence Tools Survey 2019 is just such an investigation.
For more than 12 years, Passionned Group has been following the BI market, comparing all leading tools on more than 190 aspects. The survey is full of useful comparisons that provide a quick overview of the strengths and weaknesses of each of the suppliers. If you want to shorten your selection process and come to a balanced decision, then order this survey directly through our site.
Do you want to purchase Yellowfin?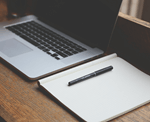 There are a lot of developments happening in BI landscape when it comes to usability, dashboards, and collaboration between employees. Vendors that take the lead in a certain area are overtaken left and right by competitors in other areas.
Yellowfin is strong when it comes to collaborative BI, but an organization must be mature enough to handle that. Passionned Group's consultants can assess the maturity of your organization and guide you through the launch of Yellowfin in your organization. The introduction of such a solution is much more than just learning a new tool!
Please get in touch with one of our consultants and discuss your BI challenges with us. You'll be surprised at what insights we can provide.
Yellowfin expertise
Creating Interactive dashboards and developing specific BI applications for (mobile) devices can be done with Yellowfin, but what information do you provide and what visualizations can you use? The (Yellowfin) experts at Passionned Group have extensive experience with these issues and together with you they ensure you are quickly up and running.
Are you considering purchasing a BI tool, but are you wondering whether Yellowfin is the right choice? Take a look at the other suppliers we have compared for you.
Around 80 percent of corporate data has an element of location

Yellowfin thinks it is vitally important for organizations to be able to easily map this information, in their opinion the difficulty of obtaining contextual location-sensitive information, map layers, geometry and GIS data has held many organizations back. Merging location-based and traditional Business Intelligence information will provide context to business data.
Discover rich location-based insights quickly with Yellowfin
The three main elements in Yellowfin are 'beautiful base layers' with which users can create multi-layered maps without sourcing WMS layers, 'geocoding to zip code level' so users can geocode address data on the fly and 'geographic data enrichment' which means demographic data has been added into the product to give users the ability to quickly discover rich location-based insights.
Want to learn more about Yellowfin or Business Analytics?
Passionned Group has an extensive range of BI tools and services that are available for your organization. Whether it comes to training, appropriate advice for your organization, or a well-stocked knowledge base which you can explore yourself, they all aim to let your teams cooperate more efficiently through BI.