SAP HANA and SAP BW: 2 BI tools associated with SAP R/3
SAP was founded in 1972 by five former IBM employees and has since grown to become the largest provider of Enterprise Resource Planning solutions (ERP) in the world. The software company has more than 78,000 employees and operates in more than 130 countries. The turnover exceeds 20 billion and they have more than 310,000 customers.
SAP has also offered the BI tool Business Warehouse since 1998, besides the well-known R/3 solution. This tool is (often) delivered together with the tool R/3 when this is purchased and is therefore often the first BI tool that an organization will use after installing SAP R/3.
The information on this page is just a short summary of the wealth of information about BI vendors and their products and services that we've gathered over the past years. Our
Business Intelligence Tools Survey
critically reviews the vendors on the basis of more than 190 criteria. We don't recommend choosing a BI vendor or solution based solely on the information on this page. Our survey, which covers all the strengths and weaknesses of each vendor and solution, will allow you to make a much more informed choice.
Download the survey here
.
SAP BW has lost ground again
SAP BW has, in recent years, gradually come to a standstill and is losing ground to various competitors. With the introduction of SAP HANA in 2010, an in-memory relational data warehouse, and later with the introduction of self-service BI solution Lumira, SAP BI is back with a vengeance.
We see that there are many organizations which use SAP BW and now debate whether BW fits into their BI strategy. BW is often not seen as a BI solution but as a data storage method. This was one of the main reasons that SAP acquired 'BusinessObjects' in 2007. BO is a full-fledged enterprise business intelligence tool, which was used by many of the customers of SAP. The acquisition thus had a defensive character, used to strengthen the 'dependency' of SAP customers.
SAP BI includes several products
SAP has positioned BO as a separate solution. This solution is expanded upon in another article and it is a full Enterprise BI solution. BO is very much a stand-alone BI solution. All other packages from the BI product range of software fall under the category of databases and packaged products. These products are only suitable for a specific solution, in this case, SAP R/3.
The products covered by the BI stack of the software include: SAP BW, HANA, SAP HANA Predictive Analysis Library (PAL), Strategic Enterprise Management (SEM), and all SAP Lumira parts.
SAP BW scores no more than average
SAP BW BI scores above average on all of the aspects, but does have a very strong integration with R/3. If a new version of R/3 arrives, the company ensures that any changes in data (definitions) are also readily available in BW. So you can get started with BW immediately, while with other tools you have to apply all definitions.
SAP HANA has been available since 2010, but unlike BW it is not free. SAP HANA is a relational in-memory' database environment that allows for very fast processing of very large amounts of data. It is a state of the art solution, but therefore it is also very expensive.
Lumira, the new self-service tool from SAP
SAP recently made Lumira available. Lumira is the new self-service BI tool from the company, which is completely cloud-based. This tool is separate from other products such as SAP BW and Business Objects. The tool has now been announced and the future will learn what functionality becomes available. It is still too early to make real statements about this product.
SAP BW, SAP HANA and Lumira form a perfect solution, but these three products all need to be implemented. The implementation time is relatively long, because you actually have to implement three separate products.
What should you look for in SAP BW + SAP HANA?
If you decide to purchase and deploy these products, then it is important to pay attention to the following points:
BW scores relatively low on all aspects of BI; it has relatively little functionality.
Implementations of the whole solution (BW, HANA, and Lumira) often take long and are very complex. With intensive use of SAP HANA, costs can really mount.
The solution is actually only really useful when R/3 is used in your organization, and it cannot serve as an enterprise-wide BI solution.
SAP performs multiple BI solutions together. It is unclear how the roadmap of each of the products looks.
The offered Cloud solution is rarely used by customers in the areas of mobile & social BI and the data mining solution scores remarkably low.
What are the benefits of SAP BI?
The most frequently mentioned benefits of the SAP BI product range are:
The solution is fully integrated with the R/3 solution, it always coincides with the roadmap of SAP R/3
SAP BW works well with SAP HANA and Lumira and is able to process big data fast.
Many of the R/3 users have been using the SAP BI solution. There is a large installed base.
Is it possible for end users to self-analyze data from SAP with the advent of Lumira.
SAP remains a strong investment in this product range in the coming years.
The market position of SAP BW
SAP BI tools are strongly linked to R/3. So if you are using R/3, then you will almost certainly also use this solution. But the solution is not suitable as enterprise BI tool, it lacks connectivity and certainly functionality. SAP has therefore acquired BusinessObjects and Crystal Reports, two other BI solutions.
Whichever solution you should choose will strongly depend on your BI needs. Want to compare the different solutions with each other? Then the Passionned Group Parabola BI & Analytics is a good starting point. In one overview you will be able to see the position of all solutions.
Are you going to go with any of the SAP BI tools or another?
SAP gives you multiple solutions for completing the BI needs of your organization. Which solution best fits your needs now and in the future? Passionned Group has done a lot of research over the past 10 years into the BI market. In the Business Intelligence Tools Survey 2019, all BI products and suppliers are compared in more than 190 aspects.
If you purchase this survey, you'll be able to quickly make a balanced judgment for your organization. The survey is also full of comparisons and the solutions have been scored on each of the aspects. The survey can be ordered directly through our site.
Purchasing SAP (BI) tools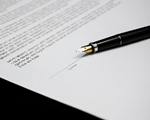 If you want to buy one of the BI products from SAP and you need to determine what the best choice for you is, then it may be wise to hire external expertise. The software company has an extensive (BI) palette and SAP experts can help you in making the right choice and they know how to avoid pitfalls.
Want to know more about Passionned Group's experts and how they can help you in making the right choice? Please contact us.
SAP BW, SAP HANA or Lumira expertise needed
You want to work on the chosen solution as quickly as possible. If you want to keep the implementation as short as possible and if you want to make a good start with the development of specific reports, you can always fall back on the SAP expertise we have in house.
Each of the SAP BI experts of Passionned will work with you to get started to build your BI environment and further develop it.
Want to more about SAP BI or Business Analytics?
At Passionned Group we have various services to make your organization work smarter. We give you free access to many of our publications in our extensive BI knowledge base. In addition, we can support you with one of our Business Intelligence trainings and advise you about the implementation of the desired BI solution.
Passionned is completely independent and not tied to any of the suppliers. If you have challenges in the BI area, please feel free to contact us and explain your challenges to us.