The long history of Business Objects
The first version of Business Objects (BO) was developed in the early years of the 90s and has become one of the key players in the BI market. During the period of BI product takeovers, BO was acquired by IT giant SAP in 2007. This company has been the supplier of ERP solutions for (medium-sized) enterprises for a long time.
Since the takeover, SAP has been busy integrating different solutions with existing ERP solutions originating from the company. Besides Business Objects, SAP delivers Crystal Reports, for example.
Lousy integration
The BI solutions from SAP are relatively independent from each other, overlapping in some key parts and are not yet fully integrated. The problem of the lousy integration of these packages is that clients often have dual functionality or need to purchase Business Intelligence functionality at additional cost. This also emerges in the Passionned Parabola for BI & Analytics.
SAP announced a new solution at the end of 2015, Lumira, which is completely cloud based. It seems that Lumira is (being) developed alongside the existing BI solutions. The question is: What is the best SAP BI solution for you and your organization?
Business Objects, what is it exactly?
Business Objects is one of the "many" BI solutions offered by SAP. The software focuses on the integration of Business Objects with its existing ERP solutions. If your organization is a 'SAP-house', then BO is the 'go-to' solution when it comes to business intelligence.
Business Objects is very rich in functionality but is now closely linked with the data model that the ERP solutions of SAP BI offer. In this way, reports and dashboards are quick to produce. In the area of ​​performance management, reporting and planning, this solution scores above average. The search function, alerting and certainly security and connectivity are of a standard that you would expect from any great player in the market.

Review of SAP Business Objects in our survey (partial results)
Infrastructure & architecture

Cloud architecture

Core Functionality

Usability and visualization

Mobile Business Intelligence
Summary
"Famous for their "universes" (the environment in which the end-user works, with metadata, security etc. already defined) BO must now be in an ideal position to provide intelligence to the SAP environment. BO also didn't score as highly as would be expected for one of the market leaders, clearly their competitors think the way to beat them is to add more (possibly unnecessary?) features." Read more in our Business Intelligence Tools Survey.
The well-known universes of BO
Business Objects is known for its 'universe' solutions that enable end-users to produce independent reports using unambiguous definitions. As a stand-alone BI solution, BO is much less likely to qualify, because BO prominently opts ​​for the SAP ERP data model. This large data integration advantage is not present if no SAP ERP solutions are running within your organization!
What are the benefits of Business Objects?
The main benefits of Business Objects are:
A rich functionality on the main aspects of Business Intelligence.
A very good integration with the various SAP ERP solutions. This allows you to quickly get to work with reports.
Strong reporting focus on performance management and planning within (semi)large enterprises.
Security and alerting are very mature and adapt to what you would expect at this point as a reputable supplier such as SAP.
Changes in the (standard) data model of SAP ERP are automatically translated to Business Objects.
What should you look for in Business Objects?
Suppliers tend not to speak of the weak points. What to look for, especially with BO:
There are several SAP BI solutions to be implemented in parallel. This leads customers to overlap in functionality, causes additional costs and creates difficult choices when it comes to integration between different BI solutions from SAP.
Business Objects is strongly linked to the SAP solutions. For organizations that do not have an SAP ERP solution, this stand-alone solution is less suitable in our opinion.
The BI solution scored remarkably less well when it comes to analysis of Big Data. For Big Data, you will need the costly HANA. Also on the areas Collaborative- and Social BI, the score is lower.
SAP focuses its (BI) future completely on the Cloud now. Contrary to expectations, SAP Business Objects will not be 'migrated' to the Cloud, but a new solution is put up for that (Lumira with or without HANA)
How SAP Business Objects strategically positioned?
Business Objects is the go-to business intelligence solution if you are a SAP ERP house. 90% of users say they have the solution or consider purchasing it. BO has a rich functionality, but is distributed over many different BO modules, each covering a portion of the functionality.
There are other solutions available from SAP such as Crystal Reports and the all-new cloud solution, Lumira. Whatever choice is the best for now and in the future? How do you avoid overlapping and therefore duplication of costs for your organization as much as possible? Is Business Objects the best solution for you or are there other suppliers?
Many questions, but with the Passionned Parabola for BI & Analytics you can see at a glance where Business Objects is in the BI field.
Business Objects and the other BI tools
If you want to buy Business Objects or if you wish to extend the existing environment with, for example, a Big Data solution and you do not want to make an unnecessary investment, take a look at our fully independent Business Intelligence Tools Survey 2018 first. A large number of features are compared with other Business Objects BI products.
It is possible to compare the functionality in numerous ways and this comparison will help you to make the right decision. This independent BI guide is essential if you are considering Business Objects and if you want to compare it with other solutions. The guide is now available through our website.
Would you purchase Business Objects or any other solution?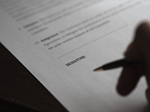 If you wish to purchase Business Objects or any of the other BI products from SAP, the next step is deciding which one to choose. A choice that seems right at the moment might be less desirable in the future. When it comes to purchasing new licenses or if you have challenges around your software compliance related to SAP BI products, we encourage you to consider contacting one of our SAP BI specialists.
Experience has shown that large discounts are often available and conditions of the contract can then be better 'in negotiations'. It also has the advantage that the recurring license costs will be lower.
SAP BI expertise
If you want to immediately start analyzing your SAP data and start building dashboards and want to improve the performance management and planning of your organization, then you need experienced Business Objects developers. Our interim services help you find the best developers.
Want to learn more about Business Objects, Business Analytics?
Passionned Group not only provides SAP Business Objects developers, but the Passionned advisers and experts are at your side with services like business intelligence and continuous improvement programs, business intelligence consulting and implementation. In the Passionned Group knowledge base you will find much more information.
A total package of (independent) services that are going to help you to become even more successful! If you want to know more, please feel free to contact us.