KPI examples: how do you define a KPI and set up a KPI management system?
Defining and managing the right KPIs is a task that most organizations still underestimate. Using the right (or wrong) key performance indicators can make or break your organization. What is a KPI? Defining a KPI seems simple: google some KPI examples, put them in a KPI cockpit, and set up a system of KPI reports. The road to effective performance management is littered with pitfalls, however. Determining a genuine SMART KPI isn't easy. How do you define the meaning of a KPI? What types of key performance indicators are there? How do you choose the right KPI software? On this page, you'll find many KPI examples, practical tips, and you can read more about our practical vision on an effective KPI model.
What is a KPI?
What does KPI mean? Key performance indicators are easily formulated: indicators to monitor, analyze, and improve the performance of your organization. This is a continuous process. Key performance indicators are not to be confused with key success factors (KSFs). But what are KPIs?
Explanation of KPI
KPI can be seen as yet another management abbreviation or buzzword, but they're far more important than that. One big software vendor defines a key performance indicator as: "a visual aid that indicates your progress towards a measurable goal". Key performance indicators are excellent tools for the following:
measuring the progress of a task, activity, or process. KPIs can tell you at a glance whether your processes are ahead or behind schedule.
measuring the distance to the organization's desired goal. Is the organization on course and on time? A training organization wants full classrooms and wants to know when they had full classrooms and when they didn't. KPIs can tell you this and much more.
Do you have too many KPIs and a labyrinth of indicators? The SMART KPI toolbox helps you to decide if an indicator really is a genuine Key Performance Indicator. This essential KPI handbook contains an overview of KPIs and KRIs from various industries, as well as many examples and exercises to define genuine KPIs.
Download now
.
Go to the SMART KPI toolbox (Complete Edition)
KPI definition: the meaning of KPI
Our definition of the KPI abbreviation is: "an indicator that displays the score of one action or event that has a direct positive or negative impact on the most important result areas of the organization". A key performance indicator is a crucial tool to help you achieve perfect performance across the board. Stay financially healthy and keep your customers and employees happy. This answers the question of what is a KPI, but keep in mind that key performance indicators should always be linked to strategic goals.
What does KPI stand for? KPI meaning
Many organizations are looking for the exact meaning of KPIs. They wonder how to approach KPI management. Key performance indicators are best seen and visualized as gauges that tell you whether the organization is still on track to reach its SMART goals. The emphasis in key performance indicator should be on the word "key": it has to be essential to the organization.
In short: a KPI is a key factor for measuring and improving organizational performance. The indicator also tells you about the success and progress of a project within your organization.
The definition of KPI, a little bit differently
The KPI acronym is sometimes also used by employees to blow off steam or make fun of the philosophy of certain over-eager managers. Some people use KPI to mean Kill Performance Intentionally, Killing People In charge, Kick-out People Indirectly, and Kill Potential Innovation. These KPI meanings and KPI definitions are more likely to cause a few laughs than contribute to the real impact and meaning of KPIs. Defining KPIs is no laughing matter – it's serious business!
Key Performance Indicators: a perfect early warning system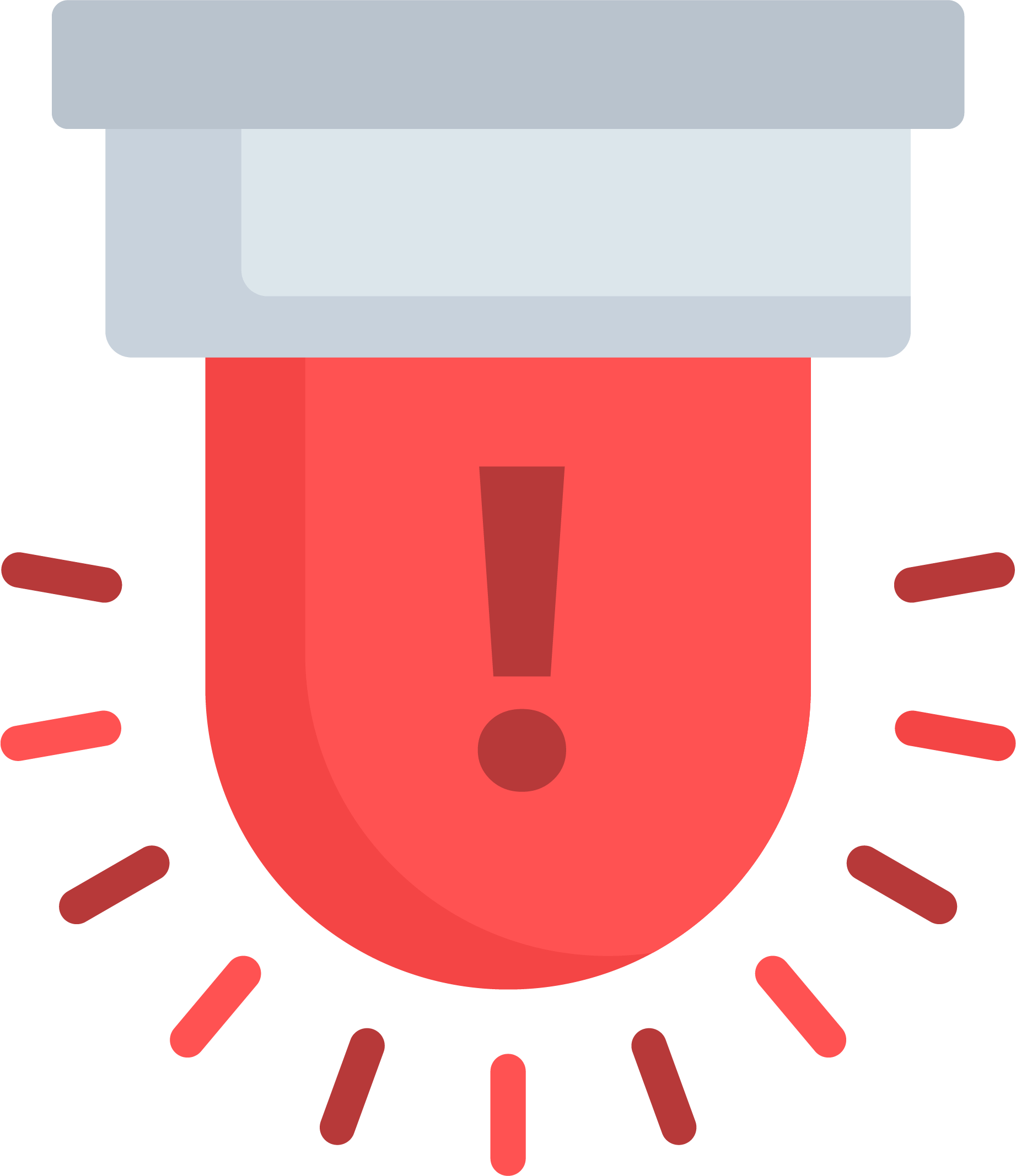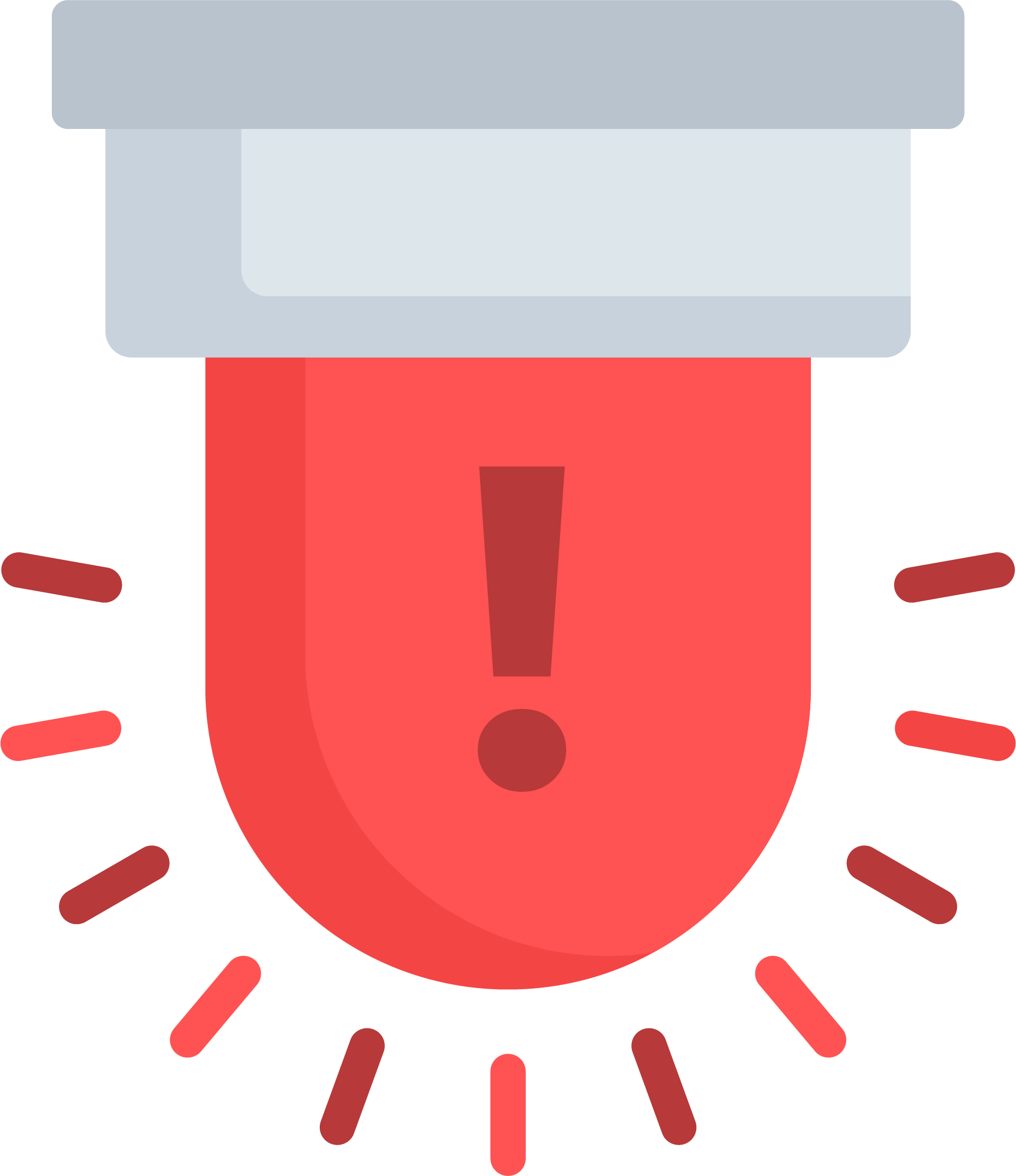 Every successful company works with key performance indicators. They suffuse the organization's hierarchy and ensure that teams can cooperate much more efficiently and work smarter. They also form the perfect early warning system so that you can course-correct before it's too late.
How do you link KPI metrics to your strategic goals?
In practice, KPIs and goals are sometimes confused for one another and sometimes even directly linked. People ask questions like "what are KPI goals?". But this is a misunderstanding. There's certainly a relationship between key performance indicators, KPI metrics, and goals, but it's not a direct relationship.
There are three kinds of goals: strategic, tactical, and operational. Looking ahead at the future, there are also three important strategic questions for every organization: why are we where we are? Where are we going to end up if we stay this course? And how can we escape that fate? An example KPI goal: in Q2 of 2021, we want to attract 15% more new visitors from the AdWords campaign. Another example KPI from healthcare: the time loss between the ambulance arriving at the hospital and the patient being treated in the ICU has to decrease by 20%.
The confusion between KPIs and goals can be solved by decomposition: translating performance goals into precise Key Performance Indicators.
Decomposition: determining an extra step between KSF and KPI
Decomposing a (strategic) goal means: first determining the key success factors (KSF) and then defining the key performance indicators. Decomposition is the process that indicates how to get from the strategy to key performance indicators in a few steps using performance areas. The performance areas are the areas in which your organization should perform better or differently in order to reach its strategic goals.
The key to an effective performance management system is developing the right key performance indicators and insights related to the organization's strategic goals. Then you can determine what ends up in the management information system or on the instrument panel (dashboard). In short: you remain in control because you're at the wheel of the key metrics.
The 5 biggest KPI blunders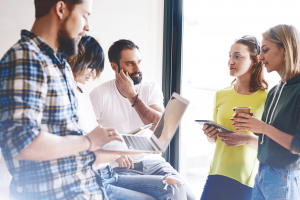 KPIs and SMART goals are very specific. It's easy to focus on the wrong indicators. Or to define so many (not) Key Performance Indicators that you can't see the forest for the trees anymore. We've listed the 5 biggest KPI blunders for you, so that you can avoid them in the future. Are you looking for professional KPI consultancy? Contact our performance management experts and KPI consultants.
the 5 biggest KPI blunders
Defining KPIs: less is more
What is a KPI, how do you measure KPI numbers, and how many KPIs do you need? More than 70% of all organizations have too many KPIs, and they often measure anything that can be measured, whether it's "key" or not. This causes them to overlook what really matters, and they lack crucial insight into the performance of their organization. Take care when formulating KPIs. Make use of the examples below or order our SMART KPI Toolbox 2021.
KPI example 1: too many indicators
Less is more. We can see the proof of this statement applied to KPIs when looking at a large airline company. This large, publicly traded organization used our SMART KPI Toolbox to reduce their number of KPIs from 120 to a more manageable handful.
KPI example 2: the right indicators
The national railways achieved the threshold values of all twelve performance indicators. Only 12 key performance indicators for such a large and complicated logistical operation? That's quite a feat. They meet the needs of their customers based on a handful of criteria (punctuality, seating availability, travel information, hospitality, cleanliness, contact experience, world-class stations, accessibility, and time spent). These criteria determine the overall customer rating score. The criteria punctuality, seating availability, and travel information can be directly linked to specific performance indicators, but the others require a more extensive decomposition process in order to be made measurable. But every topic has a large impact on the overall customer rating.
KPI example 3: the wrong indicators
Legions of managers only look at the financial results. That may serve you well when business is good, but when it isn't, you quickly run into trouble. KPI examples for retail are a dime a dozen. One retail KPI could be: "the percentage of articles not in stock" within a certain group of items. But the idea is to find predictive key indicators, and driving those, instead of stating after the fact that you missed out on revenue due to a lacking storage system. Source: Key Performance Indicators (David Parmenter).
Managing without SMART KPIs is like driving through a downpour with broken windshield wipers – dangerous and unnecessary.
Are your windshield wipers broken or defective? Get them fixed by our SMART KPI specialists or order your own repair kit: the SMART KPI Toolbox (includes 350 KPI examples).
Find the non-financial KPIs and KPI norms that work
A key performance indicator, including the target or benchmark value (the KPI norm) exposes where there is room to improve in a way that every employee can understand. It's a perfect, practical management tool that removes some of the complexity and unpredictability from management and processes. Before blindly searching for a process KPI, first answer the three fundamental questions below.
How do you find the real genuine key performance indicators, and what typifies them?
How do you link them to the mission, strategic goals, and philosophy?
How are your employees going to immediately benefit from this in their everyday tasks?
KPI tree: the foundation of a robust KPI model
Under the motto of "look before you leap", we strongly recommend that organizations make a KPI tree. A KPI tree visualizes the strategic, operational, and tactical goals of your organization. Using a model KPI tree structure, you can build a KPI framework with which you can concretely define and visualize your main goals and sub-goals hierarchically, usually from top to bottom, but sometimes also from left to right. See also: the strategy map.
Hierarchy typifies a KPI tree. It goes from abstract goals at the top to increasingly concrete operational goals the further down you go. In this way, you're not just making your organizational goals measurable, but also understandable. A KPI tree also creates structure, so that you can better distinguish your main goals from your sub-goals. Using such a KPI overview also makes it easier to divide your limited resources across the departments that really need them.
3 tips for setting up a KPI tree
How do you build a KPI tree in practice?
Take the organization's strategic goals as the starting point, for example, increasing profitability or employee satisfaction.
Next, define and describe what's crucial to achieving these strategic goals.
Make these crucial factors measurable using Key Performance Indicators (for example, gross margins or sickness absence rate) and dive them across multiple levels, departments, disciplines, and domains within the organization.
Using this KPI method, you can make the link between the strategic and operational goals and apply structure to the most important key performance indicators for your company.
KPI tree example
In the public sector, making a KPI tree can be a necessity. The number of goals and key performance indicators per domain can quickly add up, sometimes into the hundreds. Municipalities have many domains to deal with: social, public order and safety, zoning, public services, and so on. You can use a KPI tree to set goals and activities per program part, with the accompanying indicators and target values to measure these goals and activities. Other public organizations, such as (high) schools, universities, and provinces/states also make use of KPI trees. A KPI tree can provide a summary and an ordered, structured visualization of the goals formulated by an organization or institution.
The disastrous impact of the wrong key performance indicators
Companies that end up in the danger zone, or even go bankrupt, almost always have a problem with their key performance indicators. They're measuring the wrong things because they don't really understand their own business model, with dire consequences as a result.
An example, to illustrate. The management of a healthcare institution introduced a new management information system. They also defined their first "KPI": personnel costs. Management started driving this indicator.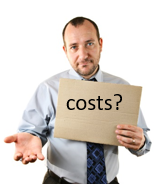 It seemed to work: personnel costs decreased. Everything seemed great. However, at the end of the fiscal year, it turned out they had lost almost 5 million dollars. The cause: too many empty beds (internal KPI), in part because the waiting lists had "dried up" (external KPI).
Read our article The 5 biggest KPI blunders.
Different types of KPIs
What types of Key Performance Indicators are there? The workplace can quickly become a land of confusion with all various terms being thrown around: KPI and PI, KSF, KRI KPI, KSF… it can be hard to see the forest for the trees.
Training: Performance management & KPIs
Learn how to manage the performance of your organization and the behavior of your employees with genuine KPIs, among other things. We'll make short work of perverse incentives, the wild growth of KPIs, and molasses-like decision-making. Give everyone the room to grow. With international KPI expert mr. Leo Kerklaan.
to the performance management training
Managers talk about strategic KPIs, financial KPIs, process KPIs, efficiency KPIs, planning KPIs, business KPIs, and operational KPIs, without clearly defining and explaining these concepts. Employees deal with team KPIs, target KPIs, performance KPIs, and personal KPIs, without understanding the meaning and impact of these terms. The difference between a KPI and PI is lost on them. Below, you'll find some definitions and examples of a KSF and KPI, and KPI list with various kinds of indicators.
Key Result Indicators (KRIs): these indicators score the results of multiple actions in a broad result area, for example, a company's profitability, customer satisfaction, or employee satisfaction.
Performance Indicators (PIs): these indicators show the organization what it has to do on one very specific result area. They aren't critical to the efficient execution of business processes. An example of a PI is the percentage of revenue growth in a certain region.
Indicators (IND): these measure the results of a single action. They can be part of KRIs, PIs, or KPIs. They're hardly critical to achieving a better overall result. Example: the number of new customers in the Asia Pacific region.
Key Performance Indicators (KPIs): these indicators display the score on one action or event that has a direct positive or negative impact on the most important result areas.
Key Success Factors (KSF): a key success factor is a synonym for a Key Results Indicator (KRI). It's a qualitative indicator, not a numeric one. But it does determine your organization's sustainable future success. Apple's loyal fan base, for example, is a key success factor for them.
KPI list: different kinds of KPIs
financial and non-financial indicators
result KPIs and driver KPIs
leading and lagging indicators
general and specific measuring points
quantitative and qualitative indicators
predictive and descriptive KPIs
output versus input
hard and soft indicators
efficiency versus growth
personal versus organization
If you want to know more about the relevance and applicability of these various kinds of key performance indicators to your organization, or if you want more KPI explanations and KPI examples, contact one of our KPI consultants.
Are you curious about the meaning of KPIs? Do you want to start working with a set of genuine key performance indicators? Take a look at our SMART KPI Toolbox 2021 or call on the assistance of our experienced KPI advisors and interim experts. We promise you'll get KPIs that do work.
KPI examples per function and sector
Many organizations are looking for applicable KPI and KSF examples. KPI examples seem like they're a dime a dozen, but if you look at them critically, they often turn out not to be real Key Performance Indicators, but Key Results Indicators (KRI). These indicators score a broad results area based on multiple actions.
Revenue-driven organizations often want examples of sales KPIs. But real key performance indicators are never purely financial by definition. This can quickly lead to confusion about what a clear example of a key performance indicator is. Carefully defining a KPI is a deliberate process.
In the drop-down boxes below, we've listed some example KPIs for several industries and functions so that you can gain insight into the logic behind KPIs. We'll also discuss some odd ones out: KPIs that strictly speaking aren't KPIs, but strongly resemble them, such as a so-called customer satisfaction KPI.
KPI examples per sector/industry
KPI examples healthcare: re-admissions, OR occupancy rate, bed occupancy rate, productivity, waiting lists, patients' medication loyalty. These are real healthcare KPIs. Looking for more KPI examples? Order the SMART KPI Toolbox 2021.
Examples of Key Performance Indicators for banks, financial KPIs, KPI bank: arrears, uptime % of internet banking, number of fraudulent incidents, erroneous assignments, number of late payments.
KPI production: machine outages, waste, productivity, machine usage rate, MTTD (Mean Time Till Diagnosis, MTTF (Mean Time Till Failure), MTTR (Mean Time Till Repair).
KPI retail, examples of retail KPIs: the conversion rate (customers who look but don't buy), obsolete stock, out of stock ratios, and the percentage of returns (for web shops this last KPI is extra relevant).
KPI examples hospitality industry (including hotel KPI, KPI restaurant): the average sit-down time per restaurant visitor, refresh rate of the menu, average stay in a hotel, number of positive reviews on Tripadvisor or Booking.com.
KPI example logistics, KPI transport: transport load (truck, plane, etc). Other transport KPIs and logistics KPIs involve buffer times and departure times of the transport vehicle.
KPI internal processes: downtime, lead time, first time right, first time through (FTT), on-time delivery (OTD), non-conformance/complaints.
KPI ICT: % service level agreement (SLA KPI) indicators achieved, uptime of systems supporting the primary process, number of failed/successful ICT projects, number of serious bugs/disruptions in systems, bug-fixing time in hours/minutes.
KPIs communication: PR value, advertising value, brand sentiment on social media, engagement, number of likes, shares, and comments.
KPI example services (business), KPI project management: the project backlog (total value of contractual obligations), days sales outstanding (the average number of days it takes to generate the actual revenue after closing the deal), and the percentage of billable (project) hours per consultant.
KPI employment agency: fill ratio (number of placements compared to number of requests) and hit ratio (number of placements compared to number of suggested candidates) are the most important key performance indicators in the recruitment and temping branche.
KPI automotive: number of recalls due to defects, unplanned downtime of the assembly line, and the so-called scrap rate (materials lost during production due to errors).
KPI examples cleaning: the agreed-upon time window for cleaning is a crucial key performance indicator. Going over time and cleaning at undesirable times is not accepted. The number of damages per customer (including theft) is a key performance indicator that affects the customer relationship.
KPI examples education: physical safety as number of incidents, emotional safety, number of students held back, number of latecomers, drop-outs, truancy.
Examples of project management KPIs: planned versus achieved productivity, exodus, conversion rate (contact to cash), percentage of re-inspections planned again, invoiced hours versus billable hours.
KPI energy: energy outage (from customer's perspective), number of damage claims, illegal tapping.
KPI telecom: network downtime, penetration rate of fiber connections per neighborhood, percentage of new connections not delivered on time, percentage of non-payments.
KPI training institution: KPI cancellations, outage percentage, attendance rate, proportion of cancellations/bookings of courses, uptime of booking system, ratio of positive reviews.
KPIs municipality: economic prosperity, labor participation, accessibility, traffic safety, crime rate.
KPI examples per function/department
KPI sales examples, sales KPI: offer success rate, traffic-to-lead ratio, lead-to-customer ratio, MQL to SQL conversion rate, bounce rate, conversion rate website, ratio opened emails. Looking for more examples of sales KPIs? Order the KPI Toolbox 2021.
Employee KPI examples, HR KPI examples, KPI staff, KPI human resources, KPI HRM examples: number of open positions, number of conflict firings (percentage/absolute), inflow versus outflow, ratio of promotions to demotions, ratio of managers versus employees. KPI sickness leave, number of participants in company fitness, ratio of smokers to non-smokers, etc.
KPI marketing examples, marketing KPI examples: Customer Effort Score (CES), conversion rate, engagement rate on social media, clickthrough rate, bounce rate on website, churn rate in call center. Looking for more KPI marketing examples? Order the SMART KPI Toolbox 2021.
KPI examples financial administration, financial KPI examples, KPI finance, KPI administration: % of claims irrecoverable, cash conversion cycle.
KPI example customer service, KPI call center: percentage of calls answered within 30 seconds, % of calls where customer hung up in choice menu, percentage of first-time right calls handled.
KPI examples ICT: % service level agreement (SLA) indicators achieved, uptime of systems supporting the primary process.
KPI examples technical service, KPI maintenance, KPI productivity: average time for daily repairs, total number of hours that equipment is available at 100% capacity, average lead time for all repairs, mean time between failures (MTBF), and mean time to repair (MTTR).
Examples catering KPIs, KPI facility management, KPI examples facilities, KPI service management, KPI service management and KPI service desk: the percentage of food waste by catering, occupancy rate of the location, number of no-sales in the company restaurant, amount of overwork, number of first-time right solutions to malfunctions.
KPI example warehouse: occupancy rate of the warehouse, number of orders delivered complete and on time. Looking for more warehouse KPI examples? Order the SMART KPI Toolbox 2021.
KPI examples procurement, KPI supplier: delivery reliability supplier, lead time approval of purchasing invoices, productivity per fte, average late payments, average achieved payment term.
Business intelligence KPI: percentage of use of the BI system, uptime of BI system, number of algorithms in production versus number of algorithms developed.
KPI costs: personnel costs, housing costs, machine and exploitation costs, car costs, sales costs, office (manager) costs, and industry-specific costs.
KPI PDCA: this combination is crucial. Without KPIs, a PDCA cycle won't take off.
KPI examples: the odd ones out
Example customer satisfaction KPI: this isn't a genuine key performance indicator per se, but a Key Results Indicator (KRI). Of course, there's nothing wrong with measuring customer satisfaction using a "KPI" like the Net Promoter Score (NPS) or a Customer Effort Score (CES), but the score is a sum of many factors.
KPI Quality examples: quality is an overarching term and is never a clear and directly measurable key performance indicator in and of itself. The concept has a great deal of aspects. The most important indicator is, obviously, the expectation of the customer or user. The number or percentage of defects, for example, is directly related to quality.
Personal KPI examples: these form a separate, non-existent category of KPI examples. Key Performance Indicators are meant to measure the performance of organizations, teams, and employees. But when people talk about personal KPIs, they usually mean personal goals. Organizations can still implement a competence management system. Using a so-called Personal Development Plan (PDP), employees are encouraged to develop their skills and competencies based on SMART goals.
These are just a few example KPIs. Our SMART KPI Toolbox contains 350 of them divided across sectors and categories. If you need assistance building a KPI model, our KPI consultants or interim professionals can help you.
KPI management as the perfect performance driver
Achieving a good score on a genuine Key Performance Indicator has an immediate positive impact on at least two of every organization's major results areas: finances, customers, and employees. The emphasis is on "immediate". A Key Performance Indicator always directly impacts profitability and also either employee or customer satisfaction. As we said earlier, a KPI for measuring customer satisfaction doesn't really exist according to the strict definition of a key performance indicator.

What's the key factor in improving the score on your Key Performance Indicators? It's a weighted mix of systems, information, feedback, employees, behavior, data, vision, strategy, culture, and values. Finding this exact mix is a management challenge that requires professional KPI management.
Even experienced managers struggle with the definition of KPI: what is a KPI?
A genuine Key Performance Indicator can be hard to define, even for experienced managers. They struggle to define KPIs. Our comprehensive and practical approach will help you quickly drill down to the core. The result: you'll experience the true meaning of key performance indicators that really work for you. Download the SMART KPI Toolbox, which contains over 350 KPI examples, exercises, theory, and much more. You can have access to a complete method to determine the right KPIs for your own organizations today.
Defining a KPI: how do you define KPIs?
Most managers don't have to spend a long time thinking about the reason to define key performance indicators: they want to remain in control and improve performance. But you can't just pull a KPI definition out of a hat.
The KPI process, which starts with defining a KPI, formulating a KPI, and measuring KPIs, should ideally be a collective thought exercise that goes according to a set plan. You define KPIs based on a template, two analysis questions, a definition table, and several rules of thumb (courtesy of Leo Kerklaan).
Before you start formulating KPIs, ask yourself two questions that flow from the strategic goal: what's the result once we've achieved our goal? What drives the results we want to achieve? A bad score on a driver KPI often causes problems, such as re-planning, rework, waste, complaints, fines, and reputation damage.
Draft a KPI definition table
You should always define a KPI using a definition table. These tables contain the data sources, measuring units, formulas, and frequency of KPI measurements. The baseline, targets, target value, and threshold value are also contained in this table. Finally, you have to appoint a KPI owner within the organization.
KPI definition example
An example of a defined KPI indicator is the punctuality of a train. A train is on time (punctual) if it arrives with less than 3 minutes of delay. Just knowing that the punctuality of a certain line went from 82.5% in 2018 to 83.4% in 2019 doesn't tell you much, however. Real insight also requires the knowledge that the threshold value agreed upon between the government and the railway company is 82.1%.
Rule of thumb defining KPI: 3 per goal maximum
In order to remain in control, every goal should come with between one and three KPIs. You can track them and keep them up-to-date in an online KPI document, or even better, in a KPI dashboard. In short: making a KPI isn't as hard as it seems as long as you stick to some rules of thumb. How do you practically define a key performance indicator, and what are the most important steps in this process?
Look at your business processes and determine where things can keep going wrong.
Define these aspects and make them measurable, draft a KPI definition.
Determine which data you need in order to visualize the key performance indicator.
Example of a defined KPI
An example of a defined KPI indicator within a sales team is "reaction time to a lead". According to a study by Harvard Business School, salespeople that follow up on leads within one hour have almost seven times as much chance of making a sale than salespeople who respond an hour later. Compared to the slower salespeople who wait 24 hours, the "early birds" have as much as 60 times the chance of making a sale.
The true meaning of KPI
The real KPI meaning can be found in the fact that these indicators are in the heart of every organization, business model, and company. You can find them by carefully examining your primary processes. They measure the core activities of your organization to determine where you can improve and what opportunities you're missing out on.
You're not alone in the search for "what is a KPI" or "what are KPIs". Every month, over 30,000 people search for the term KPI because they want to learn more about key performance indicators. The initialism KPI also stands for Kernel Programming Interface, which isn't relevant to our particular interests. Or it can stand for the Malaysian Kapit airport, but that's neither here nor there.
Why does our approach to defining KPIs work?
Unlike other trainers and advisors, we don't put technology or the KPI model first. Our approach lets your people experience what key performance indicators are in practice. And especially how they can work with them effectively: in line with the organization's mission and goals.
Working with genuine KPIs is a big relief. It creates clarity, eliminates perverse incentives, and is better for your employees, customers, and profits.
Our approach shows which desired behavior and changes are required in order to achieve sustainable high scores on key indicators. Our goal is to make your business work smarter and more data-driven. Read more about our successful approach in our bestseller Data Science for Decision-Makers.
What can you achieve using our approach to Key Performance Indicators?
✓ Manage more effectively and easily using an intelligent dashboard.
✓ Quickly improve your profit margins: Achieve a 200% RoI on KPIs.
✓ Your business processes will operate faster and more smoothly (from weeks to hours).
✓ Build the foundation for continuous improvement and more effective cooperation between teams.
✓ More satisfied customers and employees who can help you achieve your strategy.
Do you want to quickly and effectively define the right KPIs?
There are hundreds of indicators, but which are the right ones for your organization and team? What are the real key indicators? Our SMART KPI Toolbox is an essential aid for managers, directors, and controllers in quickly determining the right key performance indicator.
More than 500 organizations have already sampled our KPI model
If you're looking for KPI experts, look no further. We've written books, articles, and whitepapers about KPIs, performance management, and continuous improvement. Just take a look at our knowledge base. Over five hundred organizations have gone before you in seeking our aid. They now work with key indicators and a KPI model that works for them. We can also help you define clear key performance indicators and implement effective management.
5 tips for finding genuine KPIs
Are you looking to implement performance management? You can make use of these 5 tips for finding key performance indicators in your own organization.
The biggest disaster. Having trouble pinpointing the key performance indicators in your organization? Ask yourself this question: what's the biggest disaster that could befall your organization (or division, department, etc)? If such a disaster never happens, ask yourself what the next biggest disaster would be, and so on.
Look at the time. Processes often don't run smoothly when things aren't finished or delivered on time. Many key performance indicators are related to time, such as lead times.
Ignore financial indicators. Although key performance indicators always have a financial impact, they're never financial in and of themselves. Meaning, they don't have a dollar sign. When looking for key performance indicators, leave financial indicators out of the picture.
Focus on satisfied customers. Finding the right key indicators can be made easier by looking at the driving forces behind high customer satisfaction. What's making your customers happy?
Infrastructure. Do your processes heavily rely on a certain infrastructure, or is that infrastructure the core of your company? Preventing glitches in your infrastructure often proves critical to achieving great results.
Do you want more tips? Our complete KPI guide 2021 contains over 350 complete examples and an A to Z method to determine the right key performance indicators for your organization.
Example of a Key Performance Indicator
For airlines, it's crucially important that their planes arrive on schedule. Delays create a negative domino effect for several result areas: customers are dissatisfied because they miss their connecting flights, the baggage handling and catering departments run into scheduling issues, there can be fines from the airport for missing targets and possible claims from passengers for damages, etc. This directly impacts finances and customer and employee satisfaction. Planes being late leads to a domino effect of problems, so this is a KPI for airlines.
How can you improve structurally using non-financial KPIs?
Step 1: Make a long list of the most important performance indicators.
Step 2: Whittle the list down to a shortlist of genuine KPIs using the right method.
Step 3: Monitor these indicators using dashboards and reporting (BI).
Step 4: Use the Key Performance Indicators to manage, improve, and work.
Finding the right KPI software
Make the difference using the right KPI software
The market for Business Intelligence & Data Science tools may be consolidating, it can still prove difficult for organizations to choose the right software and the right partner. That goes double for more specific KPI software.
Setting up KPIs: different tools for different purposes
Dozens, if not hundreds, of vendors worldwide all claim that they offer the right tools and propositions. Not just to create the nicest dashboards, but also to generate the clearest reports. Defining KPIs is child's play as long as you use the right analytical tools, they say. But it's not that easy.
The rule remains: different tools for different purposes. Do you need a delivery reliability KPI or a specific sales KPI? Are you looking for KPI healthcare examples, customer service KPI examples, or is your focus on marketing KPI examples? This is key to the KPI model you're going to develop.
Play it safe: call on the #1 KPI consultant when it comes to defining KPIs
Choosing the right supplier can be a headache in and of itself. Should you go for the big name brands like Microsoft Power BI, Tableau, or Qlik? Or should you go with lesser-known, but perhaps more user-friendly software, for example, that of the British SimpleKPI, the German DataPine, or the Estonian Scoro? Passionned Group is wholly independent and can give you vendor-neutral advice.
Get to the bottom of the KPI model and critically evaluate licensing costs
Organizations sometimes have limited choices when the KPI software functionality is an integral part of the total BI software package. They can "choose" the standard features, or pay for the extra features. Some larger organizations may be able to afford multiple software tools and KPI software in tandem, but that's a privilege not everyone has. The licensing and maintenance costs, no to mention the training costs, can quickly add up.
Waste is easily created. Software licenses that are never really taken off the shelf, despite being invoiced, are the nightmare of every IT manager, financial manager, controller, or licensing manager. Purchasing software that isn't used because end-users simply can't or won't work with it is an enormous waste.
Make agreements about the standard settings for KPI software
Correctly setting up KPI dashboards, clearly visualizing key performance indicators (making data visualizations), and making agreements about the desired standard settings can lead to heated internal discussions between developers, administrators, and the end-users of KPI software. The best thing to do is to make binding agreements beforehand in order to prevent the wild spread of KPI software and various kinds of key performance indicators. Make sure that everyone is on the same page and there is one version of the truth within your organization.
Take the time to choose KPI software tools
Some organizations take up to two years for the BI software selection track. That may seem like a bit much, but it's not. After all, this is about one of your most important management instruments: the overarching (corporate) performance management system. That's why we've prescribed some selection criteria and one simple rule of thumb: the most important factor should be given the highest priority.
Selection criteria for choosing the right KPI software
Keep the end goal in mind. Using dashboards and key performance indicators, the goal is to eventually generate quicker and more accurate reports and interactive dashboards. You also want to perform better analyses and improve the planning process. Finally, the KPI software (just like all other software) should contribute to better and faster decision-making and innovation.
But in the current age of AI, organizations want more. They want their investments in big data platforms, data science, and KPI software to pay dividends by monetizing their data. You can use the checklist below when drafting a long list of KPI software (vendors).
Checklist KPI management software
Which departments are going to work with the KPI software (developing separate sales KPIs and finance KPIs)?
Do you need special user training? Can you do that in-house or should you outsource it?
Are the potential users of the KPI software data-literate enough?
Is the KPI software capable of processing big data?
Does the software have self-service functionality?
Is the software developer innovating? Are they regularly updating the software?
To what extent does the KPI software support innovation? Can you present a proof of concept faster, for example?
How quickly does the software respond to queries?
Is the software user-friendly from the perspective of report developers?
Does the KPI software meet the specific demands of the data science/BI strategy?
How flexible is the software to the receivers, the "consumers" of the reports and dashboards?
Can the software handle large groups of users, given the increasing democratization of data?
How flexible are the software's roll-out options?
What is the price/performance ratio of the KPI software?
Is the software vendor internationally oriented, or do they also pay attention to local questions of resellers and end-users (think global, act local)?
Can you build up a good personal relationship with the vendor?
Are the software user groups and communities active?
Is there enough local service and support?
Is the KPI software accessible enough on mobile or tablet?
Is the software installed on-premise or (partially) delivered from the cloud?
Is the software equipped with location-based intelligence?
KPI tools: assigned the proper weight
There's something to note here. Organizations regularly neglect properly weighting the criteria that should take priority in the successful implementation and choice of the right KPI tool.
In practice, the price/performance ratio or the licensing costs are considered more important than how user-friendly the tool is, or how good it is at processing big data. These factors are far more important and essential to the success of your performance management system.
Wrong priorities like this can come back to haunt you. The adoption of the KPI software may fall behind expectations, and that's a missed opportunity.
KPI consultancy from A to Z
Our advice is focused on the most crucial aspects of working with key performance indicators:
Which indicators are important to your organization specifically? The most difficult part is defining indicators tailored to your specific organization. Does your company have too many key performance indicators, or are you not seeing the forest for the trees? Our tailor-made advice can help you quickly determine whether or not an indicator is a genuine key performance indicator. Not every indicator is equally important, so we can help you discover which ones are truly essential. Measure less and know more.
How do you successfully implement the right key performance indicators in your organization? Finding and defining KPIs (step 1) is a complex activity, especially if it's the first time you're working with them. Once you've found the right key performance indicators, you have to implement them correctly. We're happy to advise you on this aspect.
KPI reporting: how to visualize key performance indicators
Key performance indicators have to presented in such a way that the responsible manager can see at a glance whether the organization is still on course and whether they need to course-correct based on the KPI metrics. Lack of time is the main reason why indicators and KPI scores have to be visualized as clearly as possible on a management dashboard or organization cockpit to support KPI monitoring. The software automatically calculates KPIs and measures KPIs. Then you can perform a KPI analysis.
The home screen should display a limited number of key performance indicators, a KPI set, which indicates whether or not the organization is on course. At the same time, this will tell you if there are any bottlenecks in the process. For problems that have already been detected, you can indicate which action has been taken by whom, and the status of the calls, including the analytics and KPIs. Usually, you use meters or stoplight with the colors green, yellow, and red, or simple graphs and other visualizations.
Keep in mind that the organization cockpit is not a substitute for regular (financial) management reports. It's merely a welcome addition. Stoplight reports, scorecards, and organization cockpits are the most commonly used instruments for KPI reports and KPI measurements.
KPI reporting provides more detail data
A KPI document can be used to display data in all kinds of ways, such as KPI norms and KPI tables. Often, the KPI reports are based on detailed data. That detailed data doesn't fit neatly on a dashboard. Reports reveal many more details. They don't just take data from data marts or cubes, but also from the data warehouse. They typically display information in graph or table form.
3 tips for clear KPI reports
Use the same structure, layout, and formatting in as many reports as possible. Strive for a standardized KPI report. Users of multiple reports, especially, will appreciate that. Make concrete, binding agreements about design, colors, fonts, positions, etc.
As the KPI report's designer, keep the target audience of the KPI report and KPI sheet in mind as much as possible. Not every manager or employee is data-literate enough to perform the KPI check or KPI review themselves.
The information need varies per user role. Keep this in mind. So-called "farmers" have a steady information need that doesn't change much over time. Enthusiastic "miners", on the other hand, regularly pull their data from every nook and cranny. Then they'll look for interesting patterns in the KPI numbers and KPI metrics.
KPI management mainly requires clear communication
What is KPI management? How can you effectively drive Key Performance Indicators as a manager? How do you set up a KPI strategy? And how can you ensure that your people actually start working with key performance indicators? These are practical questions that managers struggle with in the context of everyday KPI planning.
Goals set entirely by management tend to fail because they're unrealistic, too ambitious, and don't take into account the unpredictable nature of the work. But there's also the idea that norms set in the workplace often lack ambition.
Driving KPIs
A good method is for upper management to ask the level below them to think about a realistic target for the indicator in question. They then give the level below them an ambitious target value, and so on. The target will be a little bit more ambitious for every lower level, because it's typically easier for lower levels to achieve their goals. It's usually a bigger challenge for a 1000-employee company to generate a billion dollars in revenue than it is for a company with 10 employees to generate one million dollars in revenue.
Effective teams are characterized by their multi-disciplinary nature. They contain a business intelligence consultant (freelance or FTE), software developers, controllers, usability experts, business managers, system administrators, and so on. They determine, individually and as a team, the KPI plan, the KPI control, and as such, the KPI impact in your organization.
Sometimes you see job titles that create the suggestion that KPI management can be delegated to a special employee, such as a KPI manager, a KPI controller, a KPI specialist, a KPI consultant, or even a product manager KPI. That's a misconception. The final responsibility for the indicator is the KPI owner.
5 tips for KPI planning
Appoint an owner for every Key Performance Indicator.
Use KPI dashboards, regularly maintain them, but make sure you're not staring at them with blinders on. Be careful not to overreact. Find the nuances. Don't endlessly tweak every key performance indicator.
Clearly communicate about the why and how of KPI management in order to maintain focus and attention.
Blindly chasing target values distorts your perspective. Always keep the bigger picture in mind.
Innovate KPIs. Dare to ax ineffective key performance indicators. Better to cut your losses than commit to something that's not working. Always beware of the sunk cost fallacy.
Understand the meaning of KPIs: learn more about the KPI concept
Order a license to our KPI database
Formulating a clear KPI for your job or function, or using a key performance indicator for your specific industry, is a task that should be taken very seriously. It's easy to end up measuring and driving the wrong KPI data. Passionned Group has built up a KPI database filled with example KPIs, exercises, and a complete KPI methodology from A to Z: the SMART KPI Toolbox 2021.
Want to get started on KPI management?
If you want to start working with key performance indicators (KPIs), feel free to contact us for an appointment with one of our specialists, or follow our unique KPI & Performance Management training course (available in-company or remote).