From early 2013 open source BI platform Jaspersoft has been fully available for Amazon Web Services. Jaspersoft 5.5 from the cloud has the same utility-based pricing model as the on-premise versions. Within the AWS-platform Jaspersoft automatically discovers en connects to a customer's Amazon Relational Database Service and Redshift data sources.
This press release has been written by a vendor and published as a news item on this website. It does not necessarily reflect the results of our 100% vendor independent research.
What is new in release 5.5?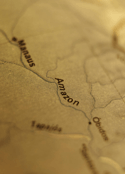 New in release 5.5 are enhanced capabilities for data visualization, advanced time series groups, quick links to tutorials and samples, templates for reporting and cluster-aware caching. Instead of Jaspersoft's former reporting tool iReport designer, Eclipse-based Jaspersoft Studio is included with the BI Platform.
Over 500 customers are using Jaspersoft cloud
According to the company itself, it's the pricing model that drives the adoption of Jaspersoft from the cloud; since the introduction in February 2013 over 500 customers have been.
In October 2013 Jaspersoft was also made Elastic MapReduce available on Amazon. Source: www.jaspersoft.com
Additional and more up-to-date information on this BI-tool is available in our Business Intelligence Tools Survey 2019.