Style Intelligence is hard to grasp
Style Intelligence is a BI product made by Inetsoft. It's a product that is difficult to classify in a specific area. This is because the product was originally developed as a data discovery and visualization tool. In a later stage, more features were added to it. This makes it more of a general BI product.
One of the strengths of Style Intelligence is that the data preparation and merging of data sources can be made entirely visual and creating reports and dashboards is an integral part of the same toolkit. The product is unique in this aspect and therefore very difficult to position.
Inetsoft's offerings are included in the comprehensive BI tool comparison app developed in-house by Passionned Group, Intelligent Insights. Evaluate Style Intelligence on over 1,000 criteria and compare it to other vendors. Draft a shortlist and determine the right tool for your organization. Try the app's free demo version now.
Download now
.
Go to Intelligent Insights BI & Analytics™ - 90 days access
A complete BI tool, according to the vendor
The Style Intelligence vendor indicates emphatically that, with this product, they have a complete BI solution for organizations, but the question is whether they can live up to this claim. Our opinion is that there is too much basic BI functionality missing in order for it to be classified as an Enterprise BI solution.
The solution scored lower on self-service BI, Cloud BI, and social aspects. The power of Style Intelligence lies primarily in the areas of visualization, ease of use, security, and connectivity.
Data linking is very simple and therefore a cheaper process
The data mashup makes it possible to unlock pretty much all known types of sources, according to Inetsoft. This is done in a visual way, thus saving costs, and this process is supercharged and is therefore up to 10 times quicker than is normally the case.
Style Intelligence consists of the following components: Style Intelligence platform, Scope, and Report Studio. All these products are visual in their set-up and support the process that can be performed by users themselves.
The benefits of Style Intelligence software
Style Intelligence software certainly has a number of significant benefits for users:
It's easy for users to operate the intuitive visual interface.
Nearly all types of standard sources can be linked.
Works on many different types of devices, and since version 12 also comes with native iOS and Android support.
Has a strong visual interface when it comes to the data preparation process.
All components of data preparation through data discovery are fully integrated with each other. This will allow end users to perform independent business intelligence activities.
What to look out for with Style Intelligence software
Style Intelligence software seems to be a good choice for end users, but there are some things to look out for:
The solution doesn't contain enough basic functionality to be seen as a full Enterprise BI solution.
The solution is difficult to categorize, making it sometimes difficult to determine what problem Style Intelligence solves for an organization. In other solutions, it is much simpler to indicate this.
Inetsoft is a relatively small player in the BI market, although they themselves say they are much larger.
It scores poorly on key aspects, such as BI functionality and predictive analytics.
Inetsoft as Style Intelligence supplier
Inetsoft is a relatively small organization that is focused on delivering a single product, Style Intelligence. Unlike many other vendors that provides a range of software and solutions. The company was founded in 1996 and is mainly operational in America and England. They have about 120 personnel in service and set out to deliver a complete BI solution. According to Inetsoft, Style Intelligence has over 1 million users and over 300 customers.
Strategically positioning Style Intelligence
As mentioned earlier, Style Intelligence is hard to categorize. In certain aspects it scores high, but in other aspects they score low. Style Intelligence is seen by us as a niche player that serves a specific audience.
The major vendors' BI products have been compared with each other on the basis of thorough research. Passionned Group developed the unique Intelligent Insights BI & Analytics app. This app shows you at a glance how the BI solutions compare to one another.
Style Intelligence compared to other BI suppliers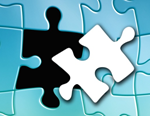 As previously indicated, Style Intelligence is strong in some areas and weaker in others. What they are and how these elements relate to each other is evident in our fully independent Business Intelligence Tools comparison app.
The comprehensive app shows which choice your organization can make. In clear graphs, the various BI solutions are compared to each other. This comprehensive Business Intelligence comparison app can be ordered directly from this site.
Style Intelligence expertise
If you choose Style Intelligence, you're choosing a visual way to prepare data, assemble data, and present data. This makes for a strong acceleration of this process. It's important to find out where to start, which type of dashboards to use, and what to do if the data is incomplete.
The experts of Passionned Group see this in practice every day, making them uniquely suited to working with your organization's data so it can be converted into useful management information. If you ever want to talk about your challenges or if you don't want to do the implementation yourself, contact one of our experts. We're happy to help.
Are you considering purchasing this BI tool but wondering whether Style Intelligence is the solution for you? Please have a look at one of the other suppliers that Passionned Group has analyzed.
Interested in Style intelligence or want to know more about BI?
Passionned Group can assist you with a range of Business Intelligence trainings programs and a knowledge base full of whitepapers, research reports, and books. You can also contact us for help with with BI selection processes or to improve your processes. Let us surprise you and please feel free to contact us.