What is Jaspersoft?
Jaspersoft is a Java-based open source BI platform, developed by TIBCO. The product has been around for several years and is strong in the field of visualization and data exploration. The product Jaspersoft consists of five different modules: Report Server, Studio, OLAP, Dashboard Designer and Analysis.
Jaspersoft is used in more than 130,000 apps, according to the developer. At this time, release 6.2 is the most current release. According to TIBCO, work on the next version is ongoing.
The information on this page is just a short summary of the wealth of information about BI vendors and their products and services that we've gathered over the past years. Our
Business Intelligence Tools Survey
critically reviews the vendors on the basis of more than 190 criteria. We don't recommend choosing a BI vendor or solution based solely on the information on this page. Our survey, which covers all the strengths and weaknesses of each vendor and solution, will allow you to make a much more informed choice.
Download the survey here
.
Who is the supplier of Jaspersoft?
TIBCO was founded in the late 70s and is best known for pioneering the enterprise service bus solution connecting various systems together and providing guaranteed message exchange. Later, new products were developed around the service bus, such as event managers with business rules and (predictive) analysis-based BI solutions.
TIBCO acquired
TIBCO was recently acquired by an investment company. Customer research shows that the sales and customer service of TIBCO are still below par and that this prevents any growth. New players on the market, also in the BI market, develop faster than TIBCO, leaving them behind in terms of functionality and sales. Think of players like Microsoft Power BI and QlikView.
Jaspersoft software?
Jaspersoft has, within the open source community, acquired its own place when it comes to BI solutions. It is, together with Pentaho, the most well-known BI-solution in the market. The open source package of Jaspersoft has an interactive dashboard and is known for its 'beautiful visualizations' for end users. It has long been the example for many suppliers on the areas of end user visualization and self-service BI.
TIBCO gets overtaken
In the market we can now see that other parties, such as Qlik and Power BI develop much faster and catch up with Jaspersoft in the field of visualization. The major drawback of Jaspersoft is that manufacturing these visualizations is a complex process for the end user. The other suppliers make these kinds of visualizations much easier for the end user.
TIBCO has to take steps to regain market share
Because of these developments, the grip that Jaspersoft had on the market is in decline and they have to take steps as soon as possible to regain lost market share. One problem is that the service and support to end users by means of videos, forums, and a help desk are much less developed. Satisfying the customers with the right functionality as well as a simple delivery are the most important factors for future growth of Jaspersoft.
What are the weak points of the Jaspersoft suite?
Even with an open source solution, there are always areas for improvement. The most important points for the Jaspersoft TIBCO suite are:
In terms of functionality and infrastructure, Jaspersoft lags behind the rest of the market.
Other BI solutions have better support for the users (videos, forums and an active community).
TIBCO, the owner of Jaspersoft, has enough challenges in the market to keep turnover stable. Here, too, complexity and user support aren't sufficient.
The product is difficult to use and has a high learning curve, which makes rapid acceptance of the product more difficult.
The benefits of the Jaspersoft TIBCO suite
An open source solution has a number of advantages. This also applies to the Jaspersoft TIBCO suite.
It is one of the best BI solutions now available on the market and the source code is freely available. It can be used well enough if you already have other solutions from TIBCO at home.
The strong point of Jaspersoft is the (interactive) visualization of data to end users.
With TIBCO, there is a large organization behind Jaspersoft, which has developed various software products since the 70s.
It is an open source solution, so there is always a community available to support the product.
Jaspersoft compared to other BI tools
Jaspersoft is the open source tool when it comes to visualization and data processing. For some organizations, an open source approach is important, but there are also other commercial products available that are similar or even better. Which product best suits you always depends on your own requirements.
The Passionned Group Business Intelligence Tools Survey 2019 compares the different solutions on more than 190 aspects. In clear tables and graphs the various products are compared with one another. You can download this survey directly from our website.
What is the strategic position?
With Jaspersoft, TIBCO clearly chooses an open source approach and the product is (or was) a pioneer in a number of areas. Jaspersoft can't compete in terms of overall functionality of the Enterprise BI tools on the market. Developments in the BI market move fast and it's difficult to keep an overview. To that end, Passionned Group developed the Parabola BI & Analytics, which shows you at a glance where Jaspersoft finds itself, as well as showing you other BI players you may want to consider.
Using Jaspersoft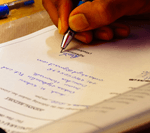 Jaspersoft is known for its beautiful data visualizations, but these are relatively difficult to realize. What data is present, how can you access it, and how does Jaspersoft fit within the entire range of (open source) solutions that are available on the market?
The experts at Passionned Group have experience in this area and help you to quickly visualize the data properly using Jaspersoft.
But visualizing the data isn't the last step. Your organization needs to use this visualization. The Passionned Group advisors know how you can achieve the best results and can help you avoid pitfalls. Contact us to learn how.
Learn more about Jaspersoft or Business Analytics in general
Besides Jaspersoft experts, Passionned Group can help you with numerous services such as customized advice, a variety of business intelligence training courses, and with our well-stocked knowledge base you will never lag behind in terms of knowledge. We operate totally independently from suppliers and we see a lot of good open source initiatives. If you want to know more about this, please contact us.