Information Builders BI & Analytics
Open the Table of Contents
How does Information Builders BI & Analytics score on certain components?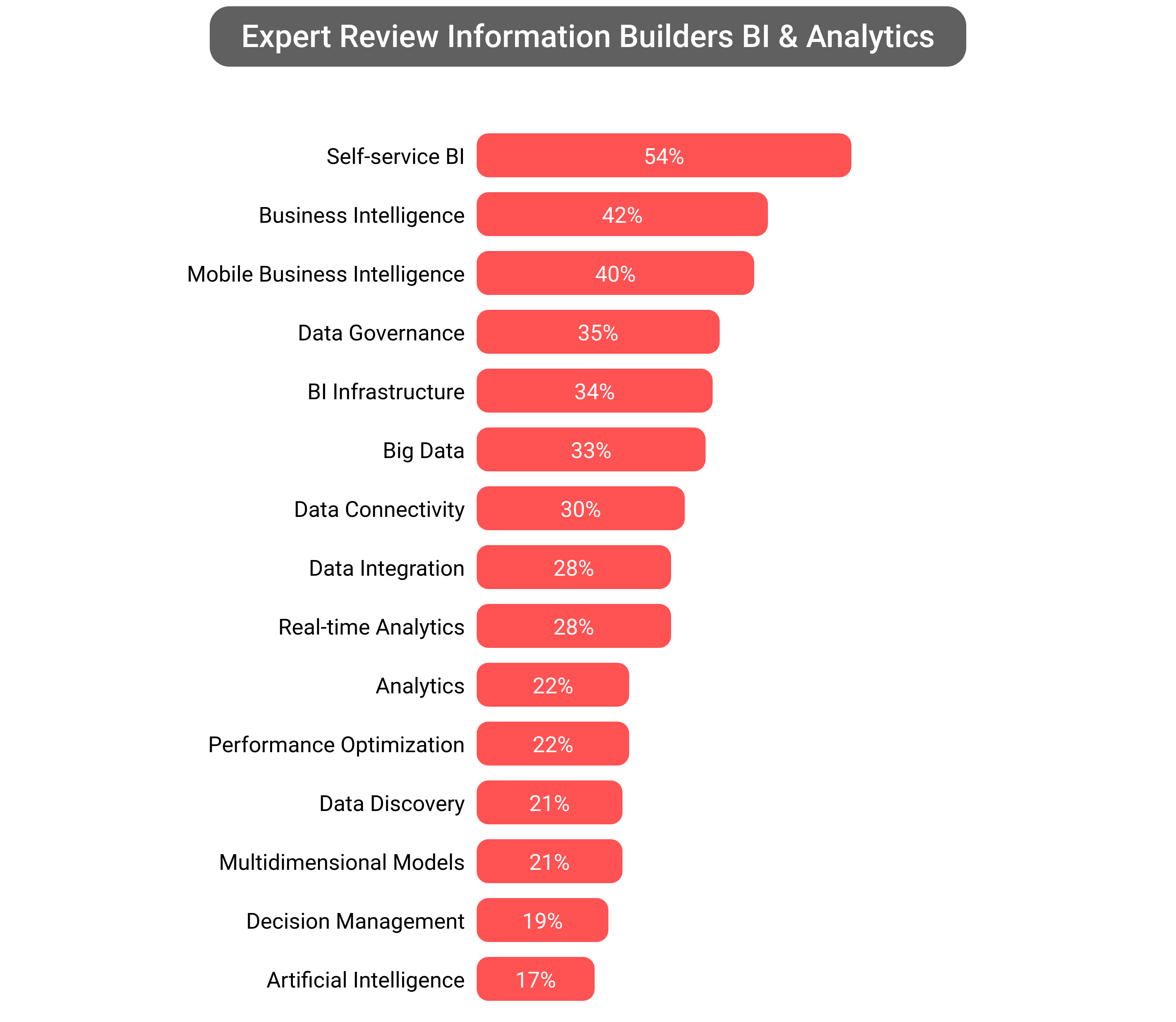 Figure 1: Strength-weakness analysis of the supplier Information Builders BI & Analytics. A maximum of 100% can be obtained. Source: the BI & Analytics Guide 2022. Do you want to know more about our research? Click here to download this guide.
In our study we also analyzed the various software products of Information Builders software. More than 690 criteria were used in the process. The figure below illustrates the pros and cons of WebFOCUS. Please note that Passionned Group is 100% independent of the suppliers in our guide. We do not sell licenses, we do not make deals or have done business with the supplier. Among other things, we help and advise companies in the proper selection of BI tooling.
The Information Builders analysis was conducted by collecting a lot of public big data and from there it was thoroughly analyzed. More than 2,421 documents were analyzed for this vendor. In this analysis process both algorithms and the critical eye of a senior BI expert played a key role in performing the validation.
Information Builders and their complete BI & Analytics product portfolio
Information Builders carries (a minimum of) 4 products in the realm of BI & Analytics. Starting with the most popular product of Information Builders BI & Analytics we list the most important products below:
Innovations of WebFOCUS-tools and the version history
Recently, we see a negative trend with respect to BI & Analytics functionality and support for operating systems, cloud platforms and connectivity. The latest added 'gadgets' are in the areas of BI infrastructure > SaaS, data connectivity > Salesforce and BI infrastructure > authentication.
We reviewed Information Builders's most recent releases of its product portfolio. Below you can see the structure of the history of the different versions of the various BI & Analytics products of Information Builders:
WebFOCUS:

8207.27

8207.24

8207

8206

8205

81

11.6.17

8.202

8.2

8.1

8

WebFOCUS Designer:

8207
Behind each product are the version numbers, the most recent updates are listed first.
What are the licensing costs of WebFOCUS BI, WebFOCUS Designer and WebFOCUS BI Portal?
It is difficult to determine exactly what a license of WebFOCUS BI, WebFOCUS Designer and WebFOCUS BI Portal costs because it depends on the country, the number of users (or the number of CPUs in the case of server software), the connectors to data sources, and at what point in the year you request a quote. If you do this a few weeks before the end of Information Builders's fiscal quarter, you may be in for a decent discount. As part of a cloud-first strategy, it makes sense running the software in the cloud, for the most part, you only pay for your consumption then. The purchase cost of WebFOCUS BI, WebFOCUS Designer and WebFOCUS BI Portal may not be the largest amounts, but maintenance and support do put a strain on your budget each year.
The advantages and disadvantages of WebFOCUS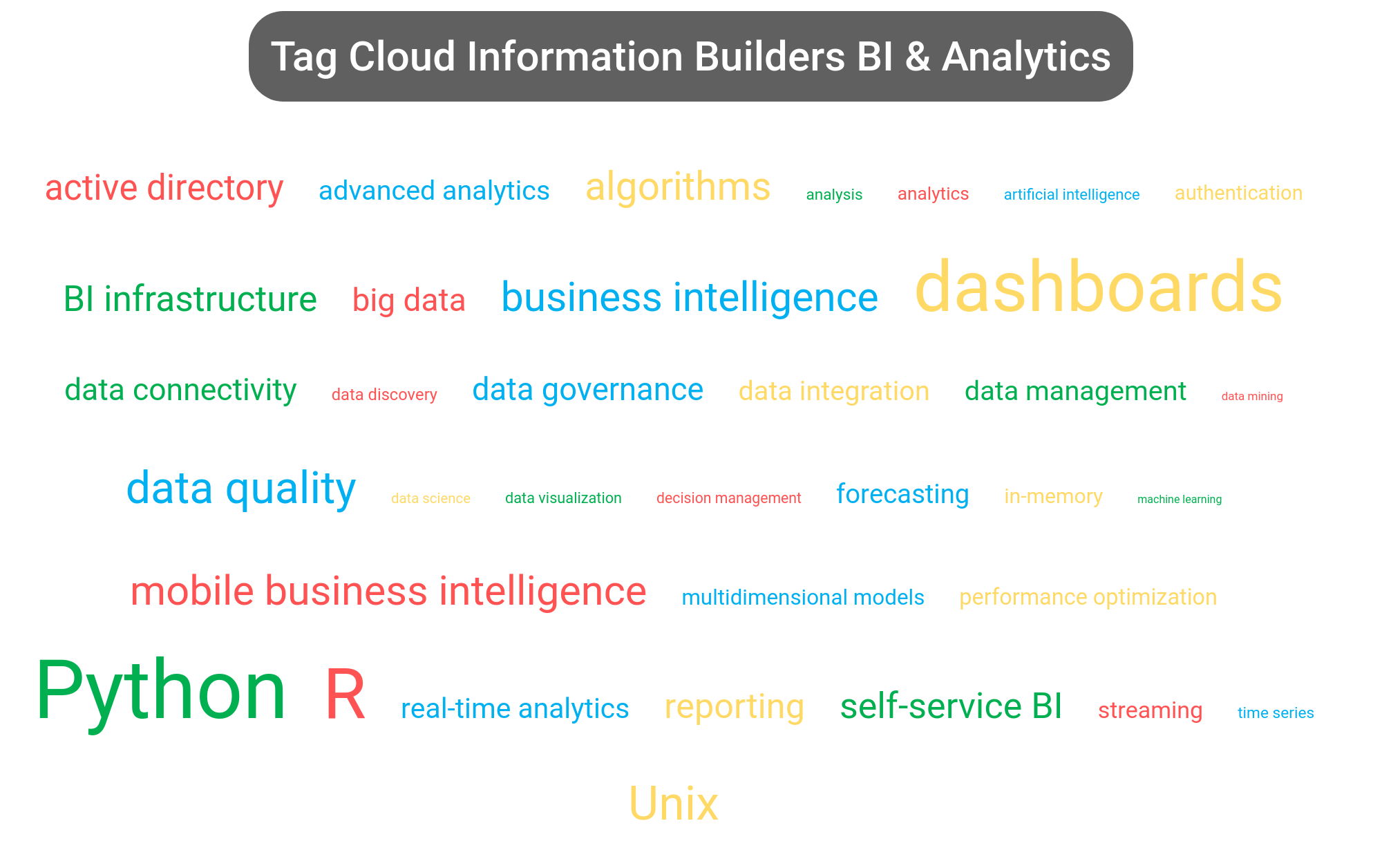 Figure 2: Tag cloud of the developed and less developed aspects of Information Builders BI & Analytics
In the following paragraphs, we name all the advantages and disadvantages of Information Builders BI & Analytics, WebFOCUS BI, WebFOCUS Designer and WebFOCUS BI Portal, et cetera. The listing in the following paragraphs is subject to change, because: Information Builders can currently work on developing functionality that closes the gaps in the product portfolio at this time (such as support for dashboards, SQL, reporting, business intelligence, big data, machine learning, R, Python, embedded analytics and analytics platform). In addition, documentation may lag behind current events.
Share your opinion about Information Builders here
Report your experience with Information Builders BI & Analytics here. Your experiences can then be taken into consideration in an even better assessment of the performance of WebFOCUS.
Training and incompany training Information Builders BI & Analytics
We give various classes in the field of BI & Analytics but can also provide specific Information Builders training, for example as incompany. Then think about the following software: WebFOCUS BI, WebFOCUS Designer and WebFOCUS BI Portal. Of course we color such a training with the ideas of the intelligent, data-driven organization.
Final assessment: WebFOCUS scores reasonably well
Information Builders has a minimal product portfolio with which it scores reasonably well in our BI & Analytics survey. Information Builders BI & Analytics innovates (approximately) at an average rate of less than 5 features per year, is active (for now) in a few sectors, and growing high in the field of self-service BI.