Birst review: the odd duck in our BI midst?
Birst (recently acquired by Infor) is, in multiple respects, an odd duck in our midst. They call their product a 'network BI' solution. The unique part of this solution is the fact that it's Cloud-based and that the ETL process is integrated into the platform, making a separate ETL solution redundant.
The product is fully designed for the Cloud, with state-of-the-art multi-tenant technology, and it works with HTML5. Because of this architecture there are barely any problems with scalability, performance, and flexibility. Those problems really only surface once Birst is implemented incorrectly, or if wrong data sets are loaded.
Birst provides a very specific solution. The question for every organization is: which solution fits you best? Determine how Birst and its competitors score on the criteria most essential to your organization. Evaluate, compare, and learn more using our graphs and drill-down functionalities. Delve through the extensive video library and learn everything you need to know.
Download now
.
Go to Intelligent Insights BI & Analytics™ - 90 days access
Fully automating the ETL process with Birst
Birst is also unique because of its approach to the ETL process. End-users will not see the ETL processes; they are executed in the background. Because Birst possesses a good metadata model, it's possible to fully automate the ETL process. The solution scores high when it comes to data governance. Birst can integrate organization-wide data sources and local department sources easily.
Lack of Social BI and functions for cooperating
The functionality of the solution scores high on areas such as reporting, analysis, data discovery, and dashboarding. But the functionality doesn't yet compare to that of other reputable Enterprise BI suppliers, such as Tableau. On the areas of performance management, social BI, and cooperation, they clearly score lower than other suppliers. The fact that Birst scores lower than other suppliers stems from the fact that there have only been a relatively limited amount of available connectors for the different data platforms. Birst is currently pushing to catch up in this area.
Who is behind Birst?
Birst was founded in 2004 and produces one product, Birst. The company's slogan is "connecting the enterprise through data". The idea of this approach arose from the fact that the founder of the company was involved in developing the Siebel reporting solution and innovations came about very slowly, usually at only one release per year. They resolved to do things differently. For this reason, a completely new architecture was developed, which ensures that new functionality can be added at a minimum rate of 6 times per year.
The philosophy: 100% customer satisfaction
The company has around 17,300 employees, operates in over 170 countries, and has over 68,000 customers at the time of this writing. The average size of these companies is around 500 employees. Birst Cloud BI's philosophy is that they fight for 100% customer satisfaction. Statistics show that they actually achieve this lofty aim.
To learn more about the package or if you desire a demo, you can attend online demos at specific times. You can register at this event online. This method of sales and demonstrations is often used by other BI suppliers as well.

What are the disadvantages of Birst?
Most suppliers prefer not to talk about their weak points, but it's important to be aware of them if you're considering this product:
It's a completely cloud-based solution. The problem here for your organization might be the security and privacy regulations.
The supplier uses a subscription model, which is a flexible model, but the cost will recur monthly. Perhaps a "one-time purchase" software would eventually be cheaper?
The software is less suitable for complex analysis and is used mainly for pilots and organizations with a headcount of around 500 employees. It therefore seems less suitable for very large organizations.
What are the advantages of Birst?
Birst's most interesting advantages are:
The solution is entirely Cloud-based, making it highly flexible, scalable, and tough. Through the subscription model, costs are clear and you can influence the costs.
The product was developed in a modern language, which offers great openness and flexibility for the future.
New releases are made available on a regular basis, usually more than 6 times per year.
For Birst as an organization, the customer has a central position and everyone strives for 100% customer satisfaction.
The ETL process is fully automated and therefore does not require specific ETL knowledge in an organization, nor does it require the purchase of an ETL solution. This results in considerable cost savings.
How to position this solution in the market?
As mentioned earlier, Birst occupies a special position in the BI-landscape with this solution. The supplier has chosen to be completely Cloud-based and they also chose to hide a number of processes completely out of the end-user's view. The software company is working hard to add new functionality, but the number of standard connectors is still relatively low. In the near future more and more connectors are expected to be added.
Birst is architecturally a great starting point to build towards the future, but the question is whether the current pace at which new functionality is added enables them to challenge the 'established order' of suppliers. We believe that this is going to be an uphill battle for Birst.
If you want to know where Birst is located in the BI landscape, you can get a quick overview in the Intelligent Insights BI & Analytics app. You will not only see Birst's position in the market, but the positions of other BI suppliers too.
Comparing Birst to other BI-tools
If you're considering subscribing to a cloud-based solution like Birst, it's good to know exactly what functionality Birst, or another BI platform, can offer you. Passionned Group has put together all the important functions at a glance in our independent comparison app, Intelligent Insights, and compared them with each other for you. In a large number of clear graphs, you see what the differences and similarities between the various tools are. If you want to quickly arrive at a balanced decision, then this unique BI review guide is just the thing for you. You can order this app right away on our site.
Purchasing and implementing Birst?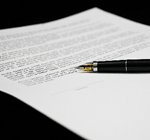 Purchasing Birst is relatively simple. It's simply a subscription, after which you can basically get started right away. The "moving" of the data to the cloud, however, brings with it questions about your infrastructure, security, and privacy aspects. How do you handle this process properly?
Our experts can help you with advice and implementation, so that you can make your data available to your internal organization in an appropriate manner as soon as possible. Please contact us if you want to talk further about any of these aspects of implementation or purchasing.
Want to know more about the other vendors and what they can do for you? Then consider reading our reviews of the competition.
Birst expertise
Implementing and purchasing Birst is relatively simple, but that's just the beginning! Birst is a solution that 'skips' the ETL process, but only if the definitions of KPIs and data, also known as master data management and metadata, is arranged well enough in your organization. Passionned experts can help you set that up.
Accessing, interpreting, and making decisions based on data is a process that must be started, even though Birst is available on many mobile devices. We help you to get data-driven decisions going in your organization and to organize it as lean as possible. Our interim services can thus help build the necessary BI knowledge in your organization.
Want to know more about Birst Cloud BI or Analytics in general?
Passionned Group has a wide range of services for Business Analytics to support you in your organization in an even better way. Think of services like Business Intelligence training, independent advice and a well-stocked BI & Analytics knowledge base. Please contact us to determine which of our services best suit you.