Two frustrations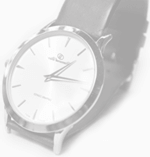 In 2004, Passionned Group was born out of two frustrations and the passion to do something about them. CEO and founder Daan van Beek had at that point built many dashboards, KPI maps, and data warehouses. Before starting up Passionned Group, he worked for several larger companies. There, he ran into a number of issues:
Playing with dashboards while keeping employees down
No matter how well the dashboards with graphs and meters were designed, leadership didn't consistently use them to manage the organization. Valuable information was often completely ignored or "corrected" based on personal opinions and insights. No matter how much data was stored in the data warehouse, it wasn't used effectively. There was so much unused potential.
Employees didn't have the room and the freedom to further develop themselves. At home, they make decisions about tens of thousands of Euros, but at work they have to ask permission to spend 20. Even very smart people were kept down, leaving their talents under-appreciated and unused. Internal politics often prevented development.
Going in a new direction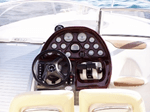 Van Beek no longer wanted to work in those kinds of short-sighted, unintelligent organizations. He decided to start his own company and do things exactly the opposite way. His vision: organizations where not only managers steer, but customers and employees have a say too. No more strict hierarchies. No more slow oil tankers, but agile speedboats. At the same time, Van Beek started writing. In early 2005 he released the first edition of his book Data Science for Decision-Makers & Data Professionals. It was immediately warmly received.
The first clients presented themselves
Armed with his book, Van Beek started taking the first commercial steps. The first clients presented themselves, and the first consultants got to work. Colleges and universities started incorporating the book in their curriculum.
Together with André de Waal, Leo Kerklaan, and Harry Starren, he organized an election: The smartest organization of the Netherlands. One thing led to another, and the management concept of the intelligent organization became a recurring theme with many directors. The big question: how can we become much more intelligent than the rest?
The mission: making organizations work smarter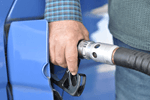 And so, Passionned Group's mission revealed itself: making organizations work smarter. From our perspective, many organizations work far too fragmented and don't make decisions in line with each other. But especially: they don't consistently use data with the goal of innovating and continuously improving. Data is the new oil and information is every organization's oxygen. Using these resources smartly can turn a market on its head and render existing business models obsolete.
Consultancy with a twist
Of course we provide consultancy, but with a twist. Our most important KPI isn't billable hours, but adding value for our clients. Sometimes the best way to do that is in the form of a training course, specific advice, a research report, a management tool, or a combination of all of the above.
These days, Passionned Group has helped over 6,500 organizations with our knowledge, advice, training, and implementations.
Want to know what Passionned Group can mean to you?
Contact us for an inspiring conversation about how we can make your organization more intelligent.