In the third quarter of 2014 a free desktop version of QlikView.Next will be released by Personal Edition download. In addition this desktop client includes a free cloud service for small group sharing of analysis.
Natural Analytics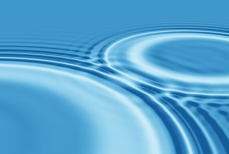 Users of these Personal Edition of QlikView business analytics could build customized dashboards by just dragging and dropping. These features, so-called Natural Analytics, won't be available in the user interface of the server and enterprise functionality of the complete platform until the second half of 2014.
Uncover crucial associations
Connecting more than one data source and data model on the fly is a unique ability only available in QlikView.Next, that can uncover crucial associations in the data. This release expands the QlikView.Next beta program from customers and partners to the general public, who will now be able to gain meaning and make decisions from data they have access to on their desktop.
The Business Intelligence Tools Survey (QlikView review included)
Additional and more up-to-date information on the QlikView BI-platform is available in our Business Intelligence Tools Survey 2019.