Being able to look forward in the process as well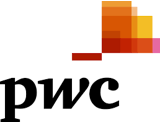 However, these only relate to a small part of the process. "We should not only look back, but also look forward in the process. That was one of our main objectives in creating our Business Intelligence system", says Jan Maarten van der Meulen, member of the Advisory board and client.
The discovery of the critical success factors
At PwC, it is important that employees and managers can discover the essence and critical success factors of the Advisory business. We then need interrelated information about the overall process.
Business Intelligence brings four systems together
Data from four different systems come together in the business intelligence system that they created:
The CRM system with prospects, customers and opportunities.
The planning system where employees can schedule themselves on assignments.
The HR system with a variety of employee data.
Finally, the financial system with contract administration, booked hours, revenues and costs.
Standardising, sorting and presenting data
This data is then standardised, sorted and presented in such a way that partners, managers and employees can quickly gain a complete and reliable insight into:
the current position as regards opportunities and proposals;
the impact of this on the planning schedule;
the sales funnel (what we have yet to achieve to meet the target and what is in the pipeline);
planned versus actual productivity;
financial information such as turnover, average charging rates and profitability.
Reducing underutilisation while simultaneously maintaining the margin
"By combining management information in a smart way, we can improve the proposal score and utilisation, reduce underutilisation, while simultaneously maintaining the margin" says Jos Bucx, Information Manager at PwC. An important condition for performance improvement is that management information is actually used for analysis, action and the development of the organization.
It all went quickly and smoothly
The anchoring of this in the organization will require the necessary time and attention. The client comments about the realised business intelligence system: "It looks great and I am happy with the result. It all went quickly and smoothly," says Jan Maarten van der Meulen. Other Lines of Services are now also plugged into the Business Intelligence system.
Are you also interested in our business intelligence approach?
Passionned Group supported PricewaterhouseCoopers in this project, acting as Project Managers and Consultants. For more information, please feel free to contact one of our consultants.