Interim Managers
Our Interim Managers are not just managers. They are at the absolute top in their field, are steeped in the Passionned DNA, and help you implement smart solutions and changes step-by-step. Passionned Group provides Interim Managers in the following areas:
Interim Quality Manager
Interim IT Manager
Interim Lean Manager
Interim IT Project Manager
Interim BI Project Manager
Interim CRM Manager
Data Quality Manager
Interim Information Manager
In addition to Interim Managers, Passionned Group also has a large network of specialists in the fields of business intelligence, continuous improvement, and IT. Only the most suitable professionals are offered to you in response to your request. High quality, a personal approach, and continuity are our priorities.
Interim specialists
We have the following specialists available for business analytics:
Data Miner
Information Analyst
Data warehouse architect
BusinessObjects developer
IBM Cognos developer
QlikView developer
MicroStrategy developer
Microsoft BI developer
Data warehouse developer
We have the following specialists available for lean, quality management, and PDCA (continuous improvement):
Quality Consultant
Process Facilitator
Process Analyst / Process miner
Lean Consultant
PDCA Consultant
PDCA Team Coach
Change Specialist
Change Manager
Quality Expert
Strategic Consultant
You can hire our specialists on a temporary basis at a competitive hourly rate.
Secondment
You hire our managers and specialists on a secondment basis for a specified number of days or hours in the week for a longer period. It may be several weeks, 1 month, 3, 6, or 12 months with an option to extend. Passionned Group can take the entire burden off your hands if desired and will be responsible for administration and payment of relevant taxes.
What does the process look like?
You send us your request for capacity or expertise. If required, we will help you to create the profile. Based on the profile, we select the most suitable candidates (if available) and we will send you a proposal with price, availability, and other conditions.
The advantages of hiring with Passionned Group
✓ All candidates are screened and undergo a rigorous approval process
✓ When you hire a specialist or manager, you get free access to our knowledge base
✓ You are entitled to 10% discount on training courses at the Passionned Academy
✓ Through our substantive expertise, you can assume that you will see the best candidate
✓ You can always rely on us in case of sickness or absence of the interim specialist or manager
Submit your request
Are you interested in our interim services? If so, please feel free to contact us and let us know what expertise you are looking for.
About Passionned Group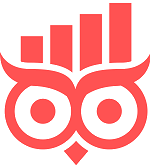 Passionned Group provides top-flight interim services in several specialist field. Our experienced
interim consultants
help organizations become more data-driven and intelligent. Every two years we organize the Dutch BI Award©, the election of the smartest company.