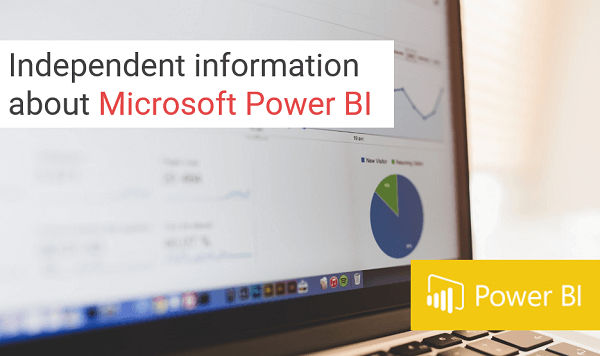 Power BI: the new self-service BI solution from Microsoft
Microsoft Excel was, until recently, perhaps the most widely used self-service BI solution, particularly in the financial domain. With Power BI, Microsoft takes is another step in supporting end users and their reporting needs. Power BI enables end users to 'independently' fill in the information needs of organizations.
100% Independent BI Tools survey
The BI landscape changes quickly. With our Business Intelligence Tools Survey we bring have mapped the BI market for years. If you are considering purchasing Power BI, then take in the different options. With the survey you will quickly come to a balanced decision.
The adoption is attributed to the following factors
It is very similar to the familiar Office environment and seamlessly integrates with it. It is therefore easy to produce your own dashboards and KPIs.
The solution is relatively inexpensive, there is even a free downloadable version.
Power BI has many standard interfaces and is updated monthly with new links and features.
The BI trump of Microsoft
With this tool and the other products Microsoft offers, it has a trump card to tie the BI end users to herself. In addition, they fully commit themselves to developing a very comprehensive support environment.
Microsoft has deliberately chosen to base new features and expand the standard connectors on priorities indicated by the Power BI users. Every month new functionalities are made available very rapidly.
The most notable advantages of Power BI
The most important advantages of Power BI are:
It is a very user-friendly application that can be used standalone and integrated with other office suites.
For most BI users the functionality is more than adequate and because of an 'office-like' user interface, the system is relatively simple to learn.
It is possible to run the Power BI solution on tablets and mobile platforms such as iOS and Android.
There is a comprehensive support environment with a help desk, forums, examples of specific sub-market solutions and a comprehensive set of instructional videos.
The solution is relatively inexpensive with respect to solutions of other (major) BI suppliers and is in some cases even completely free.
What are the disadvantages of Power BI?
The above shows that there are a lot of advantages to the tool, but organizations have to consider the following:
Microsoft has no clear BI roadmap. They are now fully focused on Power BI, but the question is what the future of Microsoft with respect to BI is as a whole?
The BI tool was first available only as part of Office 365 for an additional charge of € 39.95 per month. This model has now been discontinued. Power BI is now commercially available and at a lower price of € 9.95 per month.
The solution is still not mature enough to function as an independent BI solution.
This self-service BI solution is not independent of the currently used BI solutions and these should be coordinated. There is a risk that with Power BI, 'wild growth' can arise, as we can often see with Excel.
Microsoft Power BI and other Microsoft BI solutions
Microsoft is strongly committed to Power BI as the 'self-service BI tool'. The palette of BI solutions from Microsoft is considerably larger and includes both on premises as well as Cloud Solutions. Cloud solutions are offered under the name Azure. For more information about the Microsoft BI solutions you can take a look here, in our survey.
How can Power BI be positioned in the market?
Power BI is positioned by Microsoft as the 'self-service BI solution' that can integrate with many other (BI) solutions. There are many 'standard connectors' present, so the BI end user can start immediately.
This solution is positioned directly adjacent to the currently existing solution of Microsoft. Other key players are Tableau and Cognos. They all serve the same target audience, but they sometimes differ greatly in functionality and approach. In the study of Passionned Group, the Parabola BI & Analytics, you can immediately see how the different solutions relate to each other.
Microsoft Power BI compared to other BI tools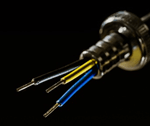 Microsoft Power BI is relatively cheap, but this should not be the only reason to buy this product. Much more important is the fact that the product suits your information needs, ambition and how it fits within your BI landscape.
In an independent survey of Passionned Group, all the tools are assessed at more than 190 different aspects. This Business Intelligence Tools Survey 2019 can help you to quickly form a balanced judgment on the various solutions available to the market today. You can order this survey directly on our website.
Other BI tools
If you are thinking about purchasing a BI tool then only considering Power BI is not enough. Take a look at one of the other BI solutions Passionned has mapped.
Microsoft Power BI expertise
Microsoft Power BI is very user-friendly and focuses on the end user. The implementation of this tool is relatively simple. Yet it is often wise to consult an expert. Not to create all kinds of reports, but to 'take' the organization forwards and to teach them on the 'right way of usage' of this type of self-service tools.
Self-service BI tools are often used alongside existing BI solutions and the expectations of end users are often (too) high. These pitfalls can easily be avoided. With the right approach and guidance from our experienced Microsoft Power BI consultants, an organization can quickly start in a successful manner.
Want to learn more about Power BI or Business Intelligence?
Passionned Group is the independent party that is helping you and your organization to make Business Intelligence occupy a central role in your organization. We do this in the form of training, a dedicated BI knowledge base and independent business intelligence advice. Please contact us here if you want to know more about it.
About Passionned Group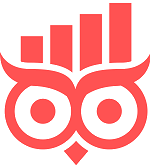 The consultants from Passionned Group have, since its inception (2004), been involved in advising issues around business analytics. Our experienced consultants help you with 100% independent advice and support you in working smarter.