Battle of BI giants
Qlikview vs Cognos, which tool has the best functionality, performance and connectivity? And, which one is the most easy-to-use? You can find all the answers in the Business Intelligence Tools Survey of the Passionned Group, which includes all the major Business Intelligence software solutions.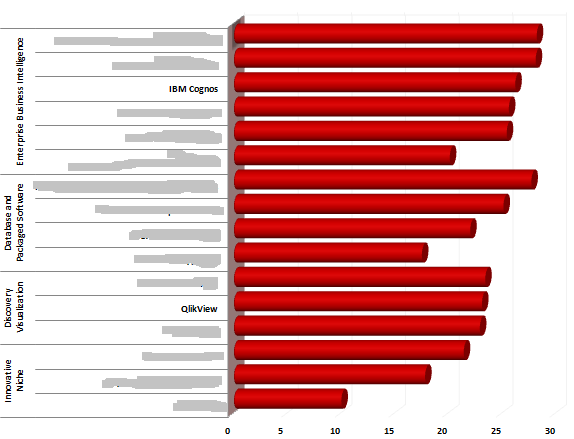 Figure 1: the score of QlikView and Cognos in the category 'core functionality' (from the Business Intelligence Tools Survey)
Qlikview vs Cognos (IBM)
Research from the Passionned Group compares QlikView vs Cognos on 197 features and evaluation criteria. QlikView is available since the late nineteens of the previous century, where the first version of Cognos (PowerPlay and Impromptu) was released around 1990.
IBM Cognos scores on all categories better than QlikView
IBM Cognos scores in this 100% vendor independent survey not only better when it comes to core BI functionality, but it has also much better facilities for heterogeneous IT infrastructures, different IT platforms, support for different types of portals and so on. Cognos scores on all almost every category (infrastructure, core functionality, usability and visualization, performance issues, predictive analysis, search and alerting, performance management, security and connectivity) much better than QlikView. Except for self service BI and Collaborative BI.
If you want to know all the strengths and weaknesses of QlikView as well as Cognos, order and download the Business Intelligence Tools Survey today.
UPDATE: Watson Analytics
As of 2015 with such a huge and complex product portfolio in analytics we see IBM struggling to stay in it's leaders seat. They try to be innovative with their new initiative Watson Analytics but that is a complete new environment which does contain perhaps not more than 15% of the Cognos 10.2 functionality.
If you want us to help you with the tool selection of QlikView or IBM Cognos, it's easy to contact us at: +31 33 8887010 (www.passionned.com). We are being asked for our world class business intelligence consulting services all over the world.
More in this series: