What is Cognos?
Cognos has traditionally been one of the best-known business intelligence products. It's especially well-known for its 'PowerPlay Cubes', which ensure that the tool is perceived as very user friendly. Together with Business Objects, Cognos has for years been the main supplier of enterprise BI solutions. Many organizations still work with one of these two products.
See how Cognos compares to the competition on 1,000+ criteria in just a few clicks. Drill down on each feature and determine if Cognos is the right fit for your organization. With this easy to use app, you're never more than a few clicks away from the knowledge you need, all visualized and interactive.
Download now
.
Go to Intelligent Insights BI & Analytics™ - 90 days access
In years past, Cognos released a number of less successful updates, causing it to lag behind the market in terms of functionality. However, with the arrival of Release 11, they are back at the top of the market. We believe this is a robust release, rich in functionality.
Who is the supplier of Cognos Analytics & Watson Analytics?
Cognos Analytics was originally developed in the mid-90s by the company Quasar Systems. This company was later acquired by Cognos, which was taken over by IBM in 2008.
IBM Cognos is housed within the product group 'IBM Business Analytics'. This is a collective name for various BI products acquired by IBM. IBM's philosophy is not to integrate the packages but to introduce several products next to each other. Besides Cognos Analytics, the product line includes SPSS, TM1 and IBM Watson Analytics. IBM thus has one of the most comprehensive product portfolios in the market, but these products don't always integrate seamlessly – far from it. In our opinion, a further integration of the various products within the IBM product line would be desirable.
In 2015, IBM introduced a new licensing model with more BI roles. This new, less organized, license structure made it more difficult for organizations to determine whether they are compliant within the (current) licensing model from IBM.
The benefits of Cognos Analytics
The most notable advantages of Cognos are:
Very rich functionality on almost all aspects of Business Intelligence. It's one of the best, if not the best, all-round player on the market.
It has built up a very good track record when it comes to enterprise BI solutions in recent years.
IBM now puts heavy emphasis on BI with new innovative solutions such as IBM's Watson, which can be linked to Cognos.
Cognos has a very strong position when it comes to performance / processing of large data sets (big data environments).
A comprehensive mobile business intelligence solution that is combined with a powerful dashboard function. It's one of the front runners when it comes to mobile BI solutions.
The weaknesses of Cognos BI
Most suppliers prefer not to talk about their weak points, but it's important to know about them if you opt for this product:
The IBM Business Intelligence product line includes several products with 'parallel' existence which are not well integrated. Judging by the names, products seem to work together seamlessly, but that's often not the case.
Cognos doesn't work very well with other types of workplace products. This is especially a challenge when it comes to Microsoft Office products.
IBM is strongly committed to the Cloud with IBM Watson Analytics, but this Cloud solution has very limited functionality (estimated 20% of Cognos BI). It's still unclear whether or not Cognos and IBM Watson are going to be integrated in the future.
Collaborative BI and social BI features are not sufficiently developed in this package. If these functionalities are important to you, you may want to consider other packages.
The layout of the IBM Business Intelligence product line can be difficult to fathom and the licensing structure changes frequently. The risk is that your organization fails to remain compliant.
IBM Watson and Watson Analytics
For some time, IBM Cognos has had a product for more advanced analytics: IBM Watson and Watson Analytics. This supercomputer can understand questions in natural language and, using its great power, rapidly process it and come up with the right answers. In addition, IBM Watson offers interactive analysis and advanced data visualization.
Strategic positioning of Cognos
If you're choosing an Enterprise BI solution with which you can move forward in the coming years, then Cognos Analytics is definitely a good choice. However, it requires a lot of time, money and energy to implement an enterprise-wide solution.
Cognos has an extensive range of functions, but the question is whether your organization needs all of them. Are there any other solutions that can meet the needs of your organization just as well? In one clear overview, Passionned Group's Intelligent Insights application shows you exactly where Cognos fits in the market.
IBM Business Analytics compared to other BI tools
If you're considering purchasing Cognos Analytics, or expanding your existing Cognos environment, and you don't want to make an unnecessary investment, take a look at our independent Intelligent Insights comparison app. In this app, Cognos analytics and other IBM solutions are compared to other solutions from other BI suppliers on 1,000+ criteria.
With several clear graphs comparing the functionalities of the various BI tools, you can quickly come to an informed decision. This unique BI guide is essential if you're considering Cognos.
to the Intelligent Insights app
Considering purchasing Cognos or other IBM BI products?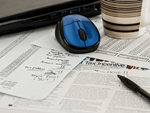 IBM offers numerous licensing options, from buying to rent. Both online and through retailers, it's possible to purchase specific BI tools.
If you decide to purchase new licenses or if you have challenges involving your software compliance, we advise you to contact one of our specialists.
Other BI tools
If you're considering buying a BI tool and you're not sure whether Cognos is the best solution, you should consider other suppliers.
Cognos expertise
If you want to take the next step in analyzing your data and presenting this in a clear way, you will need experienced an Cognos Developer. Requests fluctuate and you don't constantly need a large group of developers. Selling no (to the business) is not an option and taking on more employees is not always desirable.
Our interim services will help you build the necessary Cognos BI knowledge and offer a flexible layer of experienced Cognos experts who are available when and where you need them.
Want to learn more about the IBM portfolio and Business Analytics?
Passionned Group has several services available that can be applied to business analytics to make them even more successful in your organization. Passionned Group has an extensive range of services such as well-stocked knowledge base, BI advice and a 10-day training on Data Science. Please feel free to contact us to further explore the possibilities.