Permanently increase your customer value
As a director, customer manager, or consultant, you're always trying to find new ways to permanently increase your customer value. You're also aware that unhappy customers negatively impact your customer value, and thus your organization as a whole. But how:
Can you make customer thinking in your organization commonplace?
Do you simultaneously invest in customer retention while increasing profitability?
How do you measure customer value so that you can course-correct?
Which data sets and KPIs can provide all-round, 360 degree insight?
Which instruments can you use to increase customer value?
If you have one or more of these questions, meet Passionned Group's customer value specialists.
5% more customer retention massively increases profits
In the mid 90s, Frederick Reichheld coined the term "customer lifetime value", or CLV for short. In his book "The Loyalty Effect" he showed that, if you can increase customer retention by 5%, you can increase your profitability by 25% to 90%. The conclusion is that customer retention (and thus CRM) is lucrative over the long term.
Since then, the amount of definitions for calculating customer value has greatly increased. The most common definition is:
The net contribution of a customer based on the expected stream of assignments.
In other words: what are the customer's net contributions to your profits as long as they remain a customer? Thus, for customer value, you look at what a customer will contribute to your organization in the future. This amount is often displayed as a net constant value.
How do you calculate customer value, or CLV?
There are many (scientific) articles about calculating customer value that often use very complex formulas. There are multiple possible answers to the question of how to calculate it. The simplest and most common formula is: CLV = W (average profit per order) x A (average amount of orders per customer).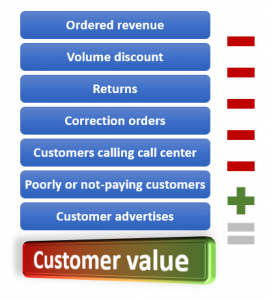 The average profit per order and the amount of orders are often relatively simple to extract from the order system. Using statistics systems, it's possible to make predictions about the amount of times a customer will place orders in their lifetime. Of course, we can make things more complicated.
There are also formulas that calculate inflation, the desired period of time, and the time when a customer is predicted to leave your company. Dividing customers into segments can also provide new insights. A thorough look at the customer journey can also shed new light on the customer value.
It's important to have a singular definition of what's considered profit. In other words: which costs per customer do you calculate to determine their profit contribution. The quickest way to arrive at a reliable and accepted definition is to use the definition that the finance department uses.
BI helps calculate customer value
Business Intelligence is the ideal field that can help you obtain all the right information and insights from data. This is vital management information that you can use to course-correct. It's essential for customer data to be correct, timely, and reliable. Creating a comprehensive customer profile enables you to technically and adequately answer the customer needs.
Predictive analytics
Most BI systems can use predictive models to simply extract the information from the available data. There are clear difference in functionality between various solutions. If you want to know more about these differences and which solutions are the best fit for you, Passionned Group has released a survey that investigates the major BI tools on the market.
The model of the intelligent organization
The insights and reports that you generate have to be translated into actions to really be effective. Using the model of the intelligent organization, your organization can translate insights into action, such as registering, analyzing, and acting towards customers. This isn't a one-time action, but a process of continuous improvement.
How can you increase your customer value?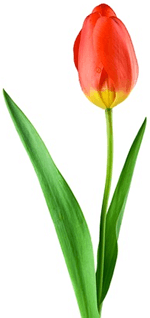 Calculating customer value isn't a goal in and of itself. The question is: how can you increase your customer value? This can differ per market, product, or service offered. In general there are five ways to go about this:
Attract more customers with the right profile. Because an organization knows what the most profitable customers are (who have the highest customer value), they can focus their marketing efforts on this profile.
Part ways with unprofitable customers. The organization can decide to leave behind customers who don't add value. Other options are reducing costs, or charging higher prices.
Let your customers be customers longer and increase your retention. By gaining insight into customer retention and its relevant parameters, you can bind customers to your organization longer. Well-known examples of this are loyalty programs.
Maximize revenue per customer. You can do this by selling more of the same to existing customers (deep selling) or selling a more expensive variant of the product or service (upselling). Or you can sell more diverse products (groups) to the same customer (cross-selling).
Optimize your existing portfolio. Terminate ageing services that are no longer viable, and motivate customers to purchase more viable alternatives.
Changes in thinking on customer value
The thinking around customer value is always developing. Customers are becoming more and more empowered. This is partly due to rapid technological developments. Determining customer value alone is no longer enough.
Many organizations are now driving customer satisfaction. To do this, they use the Net Promoter Score (NPS). That indicates to what extent customers would recommend a company to others. The assumption is that customers that answer the question "would you recommend this company to others?" with a 9 or a 10 are your ambassadors. These ambassadors end up generating more revenue.
NPS: measuring word-of-mouth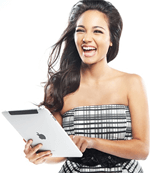 These days we increasingly see that customers don't just buy and promote products, but also genuinely participate. Participation is about concepts like co-creation and crowdfunding, and also so-called customer communities. This participation can be expressed in the KPI: Customer Participation Value (CPV index). The problem is that there is insufficient research to use this KPI to make accurate predictions or value determinations. More research is required.
Research by Gartner shows that, when using customer communities, operating costs can be reduced by up to 50%. So there's clearly a lot of potential within the participation domain.
Customer value remains important. But it's no longer solely about how much a customer pays directly. They could also end up promoting your product, generating more customers and revenue. When you actively involve customers through co-creation, you end up creating products that better fit the customer's needs. And you can then create them at considerably lower costs.
If you want to know more about what's involved when defining, developing, and using KPIs within your organization, read more.
Why driving customer value is not easy
Determining customer value is relatively easy. As long as you have access to the right data, the right (BI) tools, and the reports have been generated, the analyses will follow. Gaining insights and translating them into improvements is the real challenge, for the following reasons:
The market is used to the proposition. Existing customers are more profitable than new customers. Nevertheless, research shows that 90% of the marketing budget is dedicated to recruiting new customers.
Organizations aren't customer-focused. The organizational structure and processes are often designed function- or product-oriented. Employees think and act in alignment. Sometimes there are big dividers between the various departments. As a result, customers are served by separate departments instead of one holistic approach.
Returns aren't the same thing as revenue. Companies often have multiple goals. Aside from returns goals, there are usually revenue goals as well. For example, 3% of revenue growth year-over-year. That's the reason to part ways with the groups of customers that aren't viable. Such an action provides greater returns, but you may fall short of your revenue goals.
There is often a lack of clear vision and daring among the direction.  There's no customer profile or is so abstract that it can be interpreted in all sorts of ways. This causes departments and employees to use their own interpretations of customer groups and products and services. This leads to a "overgrowth" of customers. It's better to make explicit choices about which customers you do or don't want to have.
Reports containing customer values are not shared within the organization, for various reasons. The problem is that you then can't do anything with the outcome of those reports.
Do you want to increase your customer value?
We have over 15 years of experience in measuring customer value and implementing improvements across various industries. Using myriad solutions, our unique approach, and drawing upon years of experience in the field of customer analytics, we can help you extract more value from your customer (data).
Feel free to contact us if you want to know more about what Passionned Group can do for you.