Achieve BI success with a Business Intelligence Competency Center (BICC)


Work smarter with a Business Intelligence Competency Center
If you recognize the importance of Business Intelligence and Analytics, you might consider a Business Intelligence Competency Center (BICC). But you still have a lot of questions:
Which tasks, skills, and competencies need to be accounted for in a BICC?
How should a BICC be positioned relative to Data Science and Big Data?
Where in the organization should business analysts be placed?
Which team should maintain the data warehouse?
Which decisions does the BICC manager make, and what is their authority?
Who should the BICC manager report to?
The trick is finding the answers to these important questions in order to design and implement a BICC. This division should fit seamlessly inside your organization. The experts of Passionned Group can help you achieve success with a BICC.
What is a Business Intelligence Competency Center?
According to Gartner, who introduced this term in 2011, the BICC is a cross-functional team with a permanent and formal structure within the organization. This BI team has clearly defined tasks, roles, and responsibilities within the organization. They guide processes in order to support and promote Business Intelligence within the organization.
Why do you need a BICC?
Often, Business Analytics and reporting is spread out throughout various branches of the organization. Every department has its own business analyst or developer. They even use different BI tools much of the time. Standardization and consolidation of the Business Intelligence function across the organization will lead to improvement and greater efficiency. Your competitive edge can greatly increase.
What are the benefits of a well-designed and implemented BICC?
A Business Intelligence Competency Center allows you to share knowledge, technical expertise, and user experiences much more easily, greatly increasing the value of BI within your organization.
Our BICC advisors
HANS BLOM
Senior consultant Business Intelligence Competency Centers
What can we offer you?
We can help you to find the answers to the key questions. Step by step, we will facilitate the process of designing the BICC organization by defining roles, setting responsibilities, tasks, and formulating the necessary analytical & technical competencies. We can also help you with hiring staff on an interim basis.
Customer testimonial
"Thanks to the expertise and experience of Passionned Group's consultants, our project went quickly and eficiently."
Jan Maarten van der Meulen
PwC
Interested in our BICC services?
Contact us and discover how we can help you with Business Intelligence competence centers and a successful implementation. The specialists of Passionned Group have over 15 years of experience in designing and implementing BICCs.
About Passionned Group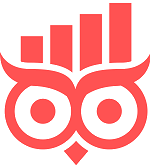 Passionned Group is a leading analyst and consultancy firm specialized in Business Analytics and Business Intelligence. Our passionate advisors assist many organizations in selecting the best Business Analytics Software and applications. Every two years we organize the election of the smartest company.