The possibilities of Gaming in Performance Management Projects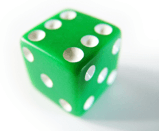 A well designed Performance Management system has striking similarities with a well-designed game. I will describe below how to achieve cross fertilization between performance management and the game world.
First, some definitions.
We see two approaches within the gaming world that might be interesting for Performance Management: 'Serious Gaming' and 'Gamification'.
The term Serious Gaming is used when games are deployed outside the game environments that are traditionally meant for entertainment. Examples of this are management games, simulation games and board games that are used in a business context. We therefore temporarily step out of the work environment in order to be able to undergo awareness training and/or learning objectives in a safe way.
With Gamification we still remain in our work environment and we add game elements to this environment; these influence the behavior of people in the same ways (reward and competition, meaning and mastery, technology and communication) that motivate them to 'continue' playing games.
We can make good use of both approaches within performance management in different phases of a performance management process (a situation of change that is supported by elements of the Plan-Do-Check-Act cycle (PDCA cycle)).
Distinct phases in the performance management process
In the first decade of this century, Kaplan and Norton described clearly the distinct phases of organizational change in their popular management books. They argue that strategy is equivalent to change: Strategy = Change. They designed performance management according to the laws of systems thinking. A way of thinking, you guessed it, which is also very important in gaming.
I will briefly describe below how we could deploy gaming in the various phases mentioned by Kaplan & Norton. Of course we also see a lot of the PDCA cycle aspects again here.
1. Translate the strategy into operational terms
In this phase, much attention is focused on translating the strategic choices into a chain of cause and effect relationships, the so-called 'strategy map'. A Serious Management Game can be used to share and experience together the way in which the strategy map is compiled. Consensus on the approach can lead to an acceleration in communication about the steps to be taken and establishes ownership in the initial phase of the process. We are in the planning phase in the PDCA cycle: 'what we are going to do in the short, medium and long term and how we can set down our standards in such a way so that we can see the overall ambition coming closer'. The emphasis is on awareness and involvement.
2. Designing the organization to create synergies
If, by using strategy maps, we can indicate what the resulting assignment is for other parts of the organization and can translate them into their contribution and that finally into individual assignments, then that is the starting point for being able to achieve synergies. If we understand how we are connected in an organization and what the interdependencies are, we can start improving. We can raise awareness of these elements in a Serious Management Game and try to translate them into the organization-specific situation.
3. Making strategy part of everyone's day-to-day work
In order to make strategy run in the blood of the employees, Kaplan & Norton come up with three recommendations: communicating the strategy perfectly, developing individual and team goals in line with the strategy and linking a reward to the scores achieved. Awareness of these first elements is created through the serious nature of a management game, while the rewarding and therefore the desired behavior can be supported by deploying gamification. We can think of "rewards" here (not only financial!), and the increase in the meaningfulness of the work combined with the ability to achieve a certain level of mastery in the work.
4. Making an on-going process from strategy
A game is perfect to let them experience a repetitive nature of a process at an accelerated pace. Playing the game reflects how it is to work for an extended period of time in a way which must continue to follow the strategic choices. A PDCA cycle must be completed several times within the game: from taking new initiatives with associated budgets and experiencing the (deviating) results, to being able to adjust and try again. Gamification can play a great stimulating role in the 'do' and 'act' phases. Performance Management, by its origin, already has many gamification attributes in the 'check' phase through the use of all sorts of icons and graphical support.
5. Mobilization for change coming from the leadership
The top manager of an organization must create the need for change. Serious gaming can focus on organizations that want to make a difference. A clear change of direction can be practised: 'what does that mean', 'what challenges do we face', and 'do we have the guts to stand out from the crowd?'
Examples of Serious Gaming/Gamification questions
What does it mean for a director of a hospital to make focused choices in the provision of care?
What does it mean for managers to make decisions whose results will be a long time in coming?
What can we learn from archetypally recognizable movements/behaviors in our organizations and how we can simulate these for our own use?
How can we encourage desirable behavior in a fun and sustainable way?
How do we manage to get the smallest cog-wheels within the organization to know what contribution they can make/put forward to bring the big challenges of the organization closer and how do we motivate this process?
Conclusion
While we cannot go into detail on all the aspects of gaming and the gains that can be made with it by introducing a performance management process, we can see that serious gaming can greatly increase awareness and involvement in the various phases that have already been identified by Kaplan & Norton. Gamification, which can encourage desirable behavior can particularly show itself to best advantage when employees participate fully in the change process within the organization.
When the correct incentives, learned from the gaming world, are deployed, the desired behavior of employees can be stimulated and the ultimate goals of the organization brought closer. Another important and not be underestimated element in the success of the use of gaming by organizations is that many organizations now have access to the automation and collaboration platforms (for example Microsoft BI SharePoint Edition) on which gaming can thrive.
Mark de Kort is Associated Partner at Passionned Group and will soon teach the Strategy Mapping workshop (including gaming)