Tableau 8.1: number of new features
With version 8.1 Tableau delivers a number of new features and capabilities, such as extended analytics, improved interaction with the internet, and apps for mobile devices.
This press release has been written by a vendor and published as a news item on this website. It does not necessarily reflect the results of our 100% vendor independent research.
64-bit platform with SAML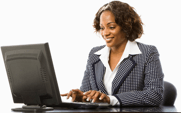 The Tableau platform is a 64-bit and IPv6 ready suite with SAML authentication, with a strong focus on data visualization through dashboards.
Analytical capabilities extended with R
The analytical functions are extended by integration with R, the well-known open source statistical library. The upgraded data connectors simplify access to data. Source: www.tableausoftware.com
Current version of Tableau
Additional and more up-to-date information on this BI-tool is available in our Business Intelligence Tools Survey 2019.