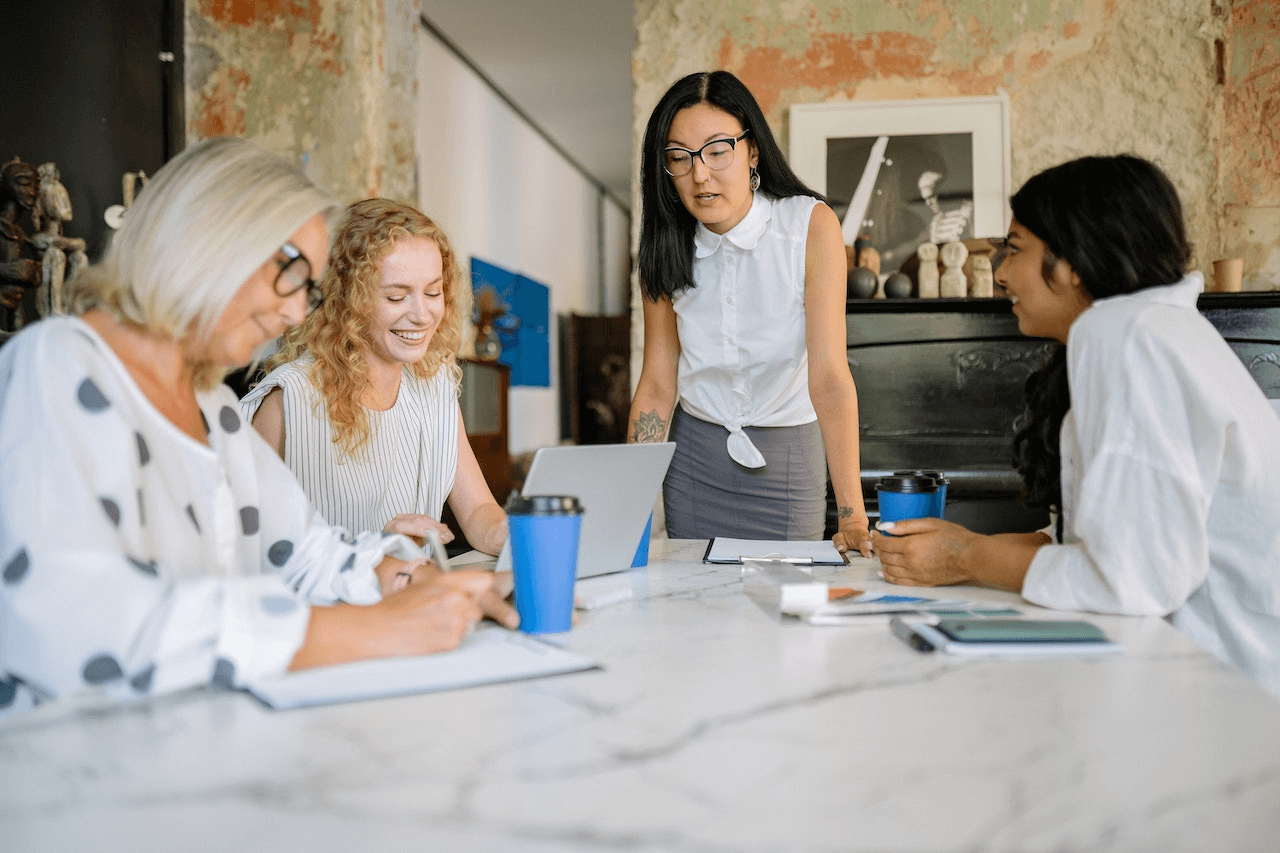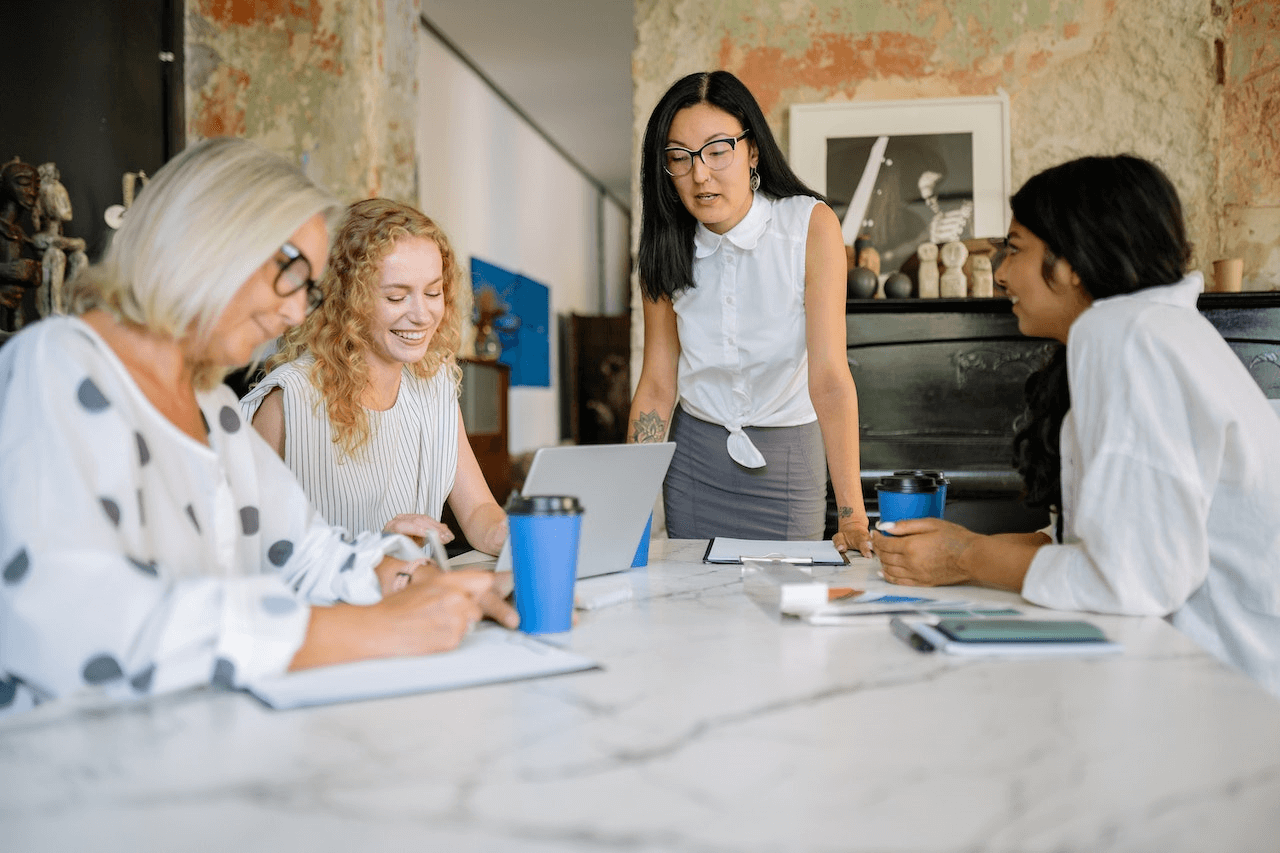 Making goals SMART
As a director, manager, or consultant, you want to have SMART goals, not vague, unspecific goals that lead nowhere and confuse everyone. That's why goals have to be made specific, measurable, acceptable, realistic, and time-bound: SMART. Only then can you steer tightly and change direction relatively easily.
The SMART formula applied to innovation
To explain the SMART concept, we'll take the subject of innovation.
Specific: describe what you want to achieve concretely and without ambiguity. Usually, this involves using a verb and a noun. For example: increase the speed of innovation.
Measurable: how much do you want to achieve, and how can you make the results visible using clear KPIs? For example: once every six months, you can add an innovative service to the product offering.
Acceptable: it's important to make sure that there is a base of support for the goals within the organization. Employees have to be able to accept the goal. Only then can they apply themselves. For example: employees realize these days that continuously improving is the standard, and this standard makes it easier to innovate.
Realistic: the goal has to be challenging, but realistic. An unrealistic goal doesn't motivate people. It's important to make sure the knowledge, capacities, and means to achieve the goal are present.In our example: we expand the design department by one employee.
Time-bound: indicate when the goal has been reached. This is trickier for long-term goals, like strategic goals, than short-term goals. In our example: starting next fiscal year.
Looking at it like this, the SMART concept is relatively simple. But how can you apply this in practice? What's involved? We can help you clarify how to achieve your SMART goals, by giving you practical, pragmatic tips to implement goals and work with KPIs on all levels of the organization.
1. Making goals specific & detailed
A hospital in the South of the country wants to become a top clinic specialized in skin conditions. In order to achieve this, the strategy is to attract surgeons with a good track record. But what does that mean? What is the profile of the top surgeon? These kinds of details are what it's about. After many discussions, a specific profile is created: the doctor must have completed at least 10 complex operations per year successfully.
On top of that, they must have at least 2 publications a year in top medical magazines. That's how you make a goal clear and SMART.
2. Make it measurable using KPIs
Finding and defining KPIs isn't easy. Not every KPI is a genuine performance indicator. Before you know it, you can end up with way too many indicators. Or you might end up steering based on KPIs with undesirable side effects or that reward bad behavior.The SMART KPI Toolbox helps you define clear KPIs. Read also: The 5 biggest KPI blunders.
3. Healthy discussions with colleagues and partners
In an intelligent, SMART organization, people work together to realize goals. That's why a goal never entirely stands alone. You need a base of support and discussion to realize goals. People work together and put their backs into it, but only if they accept the goal. In practice, this isn't always the case. The goal could be too ambitious, or misguided, which makes people uncomfortable with the goal.
4. Inside knowledge & SMART goals
The recruiter of the hospital throws a wrench in the works. She indicates that in her experience and based on her knowledge of the industry, it's going to be very difficult to attract this kind of talent, unless there's a very attractive, but inordinately expensive, benefits package attached.

5. Norms and realism
Making airplanes land and take off on time 100% of the time is unrealistic. The weather makes sure of that, and it would also be too expensive. Here, again, inside knowledge is key.
Small steps towards your SMART goal
If your goals are SMART, you've already made a big step in the right direction. But do you know how you're going to achieve those goals? You need a clear strategy for that. You have to map the road to the goal, too, so that everyone understands what to do in which situation and can explain it to others. So even SMART goals need a strategy, because you're going to run into obstacles on the road to the goal. It's better to think about this beforehand so you're not caught off-guard.
Excel at something
Excelling: a SMART manager first determines what an organization wants to excel at. This gives the goals meaning and sense. This gives your people purpose and passion for the cause.
Move: determine what move towards the next goal can be made. This is where you or your organization announces its ambition.
Measure: make progress towards the goal measurable using KPIs. Monitor progress continuously based on Plan Do Check Act (PDCA).
Norms: determine which norms have to be reflected by KPIs. Adjust norms where necessary. For example, sickness leave can't be higher than 4%.
Realize: which actions do you take to realize the SMART goal together?
So, the condition when formulating clear SMART goals is to always tie it in with the higher goals of a project or organization.
The advantages of Passionned Group's SMART goals
We always work from the principle of making organizations smarter
We apply a comprehensive approach with agile working, KPIs, and data-driven working
We're 100% independent and not bound to any vendors
Want to make your goals SMART?
The specialists of Passionned Group would love to help you implement SMART goals and become a more intelligent organization. Contact us freely for an appointment to discuss your SMART goals.