SAS Analyst Conference
In this article I'm going to share some of my experiences from the SAS Analyst Conference, May 27 – 29 this year in Marbella. The first slide Jim Davis, executive vice president of SAS, showed had instant impact: their revenue growth over the last 39 years. Year over year a steady growth without any big difficulties, now earning a revenue of more than 3 billion dollars a year.
Foremost I was wondering what the driving forces are behind that continuous growth and success. I think there might be lessons for all businesses in that, especially for the companies that are operating in the BI and Analytics arena.
Driving forces behind the steady growth
Jim Goodnight. He co-founded SAS Institute in 1976 and since then he has created a fantastic company growing mainly from the revenue of statistical software and analytical solutions.
Figure 1: Now, at the age of 72, Jim still is the much respected leader of SAS and is still going strong, describing here on stage the huge uptake of analytics classes at universities. Free SAS software for students.
Business challenges and technology solutions
According to one of his nearest employees Jim shows a remarkable sense and expertise of both business challenges and technology solutions, and more important how to implement these solutions successfully. This combination is quite rare in the industry and I think it's crucial, especially today now the role of IT diminishes and business management is taking the lead in solving business problems using technology, on premise or in the cloud. But there is a downside in solution oriented selling.
Corporate Culture
With his team Jim Goodnight created a so-called "Utopian environment" letting his co-workers succeed in engaging customers to create superior products. That is one of the pillars of the culture Goodnight created and defends, alongside he tries to keep his employees intellectually challenged and make his managers responsible for creativity.
Approximately 25% of their revenue goes to research and development.
It's like a big family
The company employs more than 5,000 people and there are only 3 organizational layers; 27 people report directly to Jim. It's like a big family, a lot of people work for more than 10 or 20 years at SAS and I guess once they join SAS they don't want to leave the company ever. At the conference you could see this culture: Jim is respectfully called 'Dr. Goodnight' or 'Jim' for his closest co-workers.
What makes the growth of SAS almost magic is that it is for 98% organic. Where the big IT companies SAP and IBM acquired respectively BusinessObjects and Cognos, SAS growth came almost entirely from its own executed vision, power and excellence.
So many different solutions and products
I talked one to one to Randy Guard, vice president of Product Management, about the different solutions they sell. Seven years ago SAS did mainly product-oriented selling and the last few years they took another approach; they started selling very specific solutions for various industries and challenges like Cyber Security Analytics, Marketing Campaign Management, Customer Intelligence, etc. and the more exotic ones SAS Curriculum Pathway, SAS Ontology Management and SAS for Border Management.
Figure 2: Visual Analytics will be without any doubt the new flagship of SAS.
Their product catalog contains more than 200 products / solutions. In their product catalog they have (not yet) made a clear distinction between their core products, generic solutions and solutions for specific branches, though on this conference they set out focus areas: analytics, business visualization, data management, Hadoop, cloud, and Visual Analytics will be without any doubt their new flagship. According to Randy they will continue to rationalize their portfolio (adding new and removing others) and make it simpler. He gives an example: the functionality of certain solutions will be incorporated in SAS Visual Analytics. The names of these solutions are not yet made public but that is a matter of time.
BI or analytics?
After three hours slides and demos presented by different speakers Justin Choy (senior manager BI product management) put 'BI' for the first time on a slide, though it was mentioned a few times earlier. This is not surprising for SAS and underpins its strategy for 100% analytics. Combined with their in-memory solutions (LASR), their sophisticated algorithms, dedicated data scientists, proven track record and high scalability computing it is strange to say that they are not the king of analytics. But, from our point of view, doing Analytics without the broader context of Business Intelligence cannot create real organizational intelligence or so to speak an intelligent organization. This is one of the main challenges I see for SAS, to take the next step.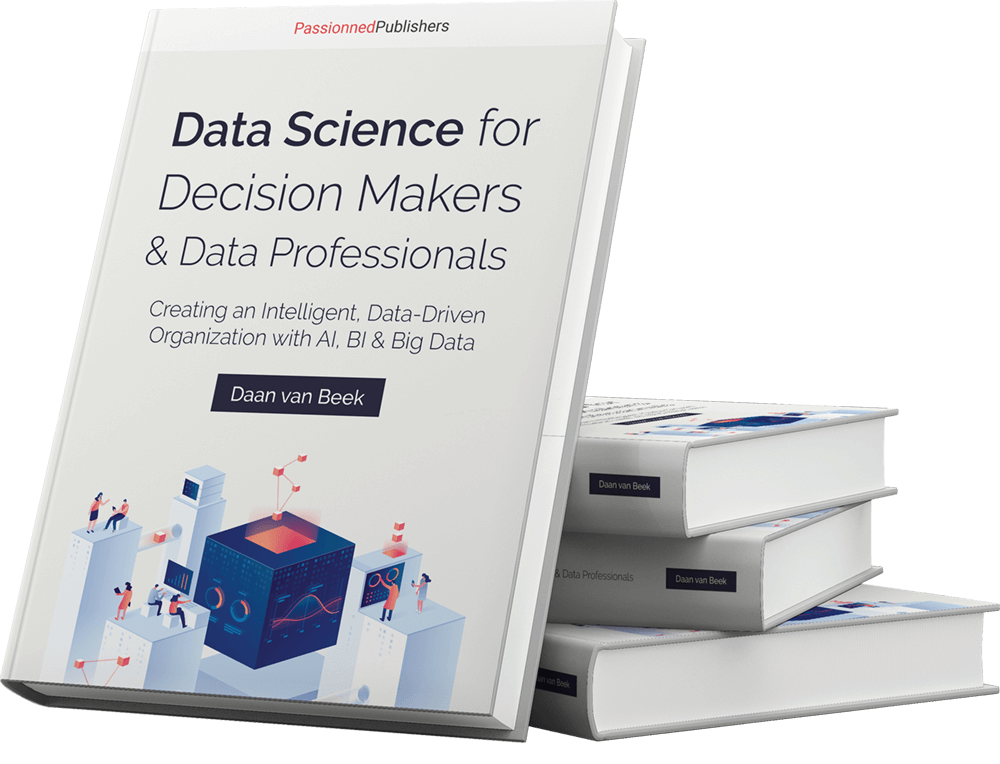 This Data Science book covers the most important basic principles, organizational processes, architectures, tools and conditions needed to create a truly Intelligent Organization. Make better decisions faster, at all levels of your organization. Take your organization's analytics capacity to the next level.
Order this book now
.
Go to Business Intelligence book
Consider moving to organizational analytics
They took already the important step from product to solution, now I think it's time for them to consider moving to organizational analytics. Solutions and tools are great and give them a competitive advantage for now but the solution itself will make a company not necessarily smarter as a whole. Like IBM with their 'smarter cities' program SAS should have at least an executable vision on how to create an intelligent organization or smarter company. That will in my view address another challenge SAS has, to be seen as an important provider for enterprise business intelligence including enterprise data management and governance. I know they have the stuff (software), solutions and skills to do that and I'm wondering why they don't take the next step yet.
No tie for the next generation SAS user
Today the analytics landscape is changing faster than ever. Changes in technology means often changes in the skills. Together with a few other industry analysts I noticed on a slide that the next-generation SAS user doesn't wear a tie.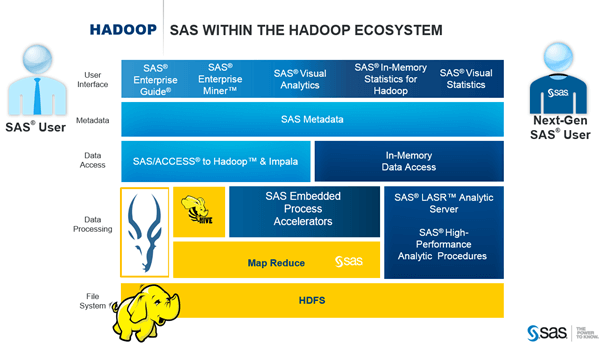 Figure 3: no tie for the next-gen SAS user (upper left corner)
That seems to me a landslide especially for banks and financial institutions (nearly 36% of the revenue of SAS is there); no tie in these industries means often you are not one of them. But I think this is true, the former SAS users were mostly business analysts and reporting experts but now we need data scientists, people who are able to combine statistics, data blending and visualization skills, real nerds however with social skills too.
SAS Analytics in the public cloud
While other BI vendors have made their software ready for the public cloud since 2010 – and some like Birst created a cloud version from scratch – SAS is still behind some of their competitors when it comes to the cloud. In my view this is not necessarily a bad thing because cloud and BI is a challenging combination especially for enterprise business intelligence (security, privacy, regulations, integration, etc.).
They are nonetheless catching up quickly with their flagship Visual Analytics running in the public cloud. In 2013 they reported a revenue growth of 20 percent and 24 percent in 2014 on cloud analytics. What worries me with these numbers is that enormous growth in percentages can be realized with relatively small numbers, e.g. ten cloud customers in 2012 and twelve in 2013 represents a growth of 20%. But the numbers are a bit bigger, SAS reported that they have 450 customers now in 70 countries and they have over 130 customers running in the public cloud (bring your own license).
Big Data versus Zero Data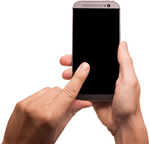 Despite this relative success I'm not sure what they need to do for all their other products to run in a public cloud. Do they need to rewrite their complete code? How do they take care of genuine multi-tenancy where each customer / user is served by one single instance of their software? What will be their partner strategy for cloud? At this moment we only see SAS University Edition running on Amazon.
The presented road map says nothing specific about this and most of the time something that isn't mentioned is worth analyzing and digging deeper in. It's like Big Data versus Zero Data, the absence of certain data contains sometimes more potential value than enormous amounts of data.
SAS solving the Big Data Management challenge with Hadoop
I had also a 1:1 meeting with Scott Gidley, senior director Research and Development, and we had an interesting discussing about the future of data management, Hadoop, Big Data, data warehouses and Data Lakes. I see a clear trend in data management and integration: the role of the data warehouse changes rapidly and a lot of analytics will be done without it. Read more in the article 'SAS solving the Big Data Management challenge with Hadoop'.
Compare SAS and all other Business Analytics platforms
SAS Business Analytics can be compared with our in-depth comparison survey, comparing SAS on many criteria with other Analytical solutions.

The Business Intelligence Tools Survey is a 100% vendor independent, extensive comparison report and market analysis. Use it to quickly choose the best tool/platform for your situation. Determine if SAS is indeed the king of analytics, or if your organization should choose another solution.
Download now
.
Go to the Business Intelligence Tools Survey (EE)
Conclusion
I really enjoyed the conference and learned a lot more about SAS' vision, the company and how they see their near future and where they put their two cents in: analytics, business visualization, data management, Hadoop and cloud. This seems to me a complete logical list and the order in which these items appear is SAS in a nutshell. I believe SAS is the king of analytics (IBM the queen?), however if they want to be the king of business intelligence too they need to adhere to and advent a much more holistic vision on the field of organizational intelligence.

About Passionned Group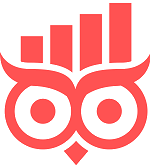 Passionned Group is a leading analyst and consultancy firm specialized in Business Analytics and Business Intelligence. Our experienced consultants assist many organizations in selecting the best Business Analytics Software and applications. Every two years we organize the election of the smartest company.