What does CIO mean?
What does CIO stand for? CIO is the common abbreviation for Chief Information Officer. It is a heavy position with many managerial tasks and responsibilities in the broad field of ICT infrastructure and information provision. As a manager, the CIO is responsible for, among other things, the realization of business objectives (including the deployment of personnel, budgeting and financial planning). A suitable multidisciplinary CIO training program, in which all the relevant competencies and skills of CIOs are adequately reflected, is therefore difficult to put together. Years of working experience in the IT industry sometimes carry more weight than a master's degree or CIO course, if such a course exists.
What does an (interim) CIO do?
IT Manager, CIO and IT Director, to outsiders it is sometimes difficult to explain the difference in function and tasks, but the fact is that the (interim) CIO is usually a real senior position, which you have to earn, so to speak, based on your track record, vision and development potential. The function of CIO should not be confused with that of the CISO who is mainly responsible for information security within the company.
The digital mindset of the (interim) CIO
A modern CIO ensures that the digital transformation runs smoothly and innovation accelerates. That is his or her primary focus. The mindset of the CIO is not static, but changes over time. For example, efficiency thinking will increasingly take a back seat in favor of thinking in terms of the opportunities presented by the digital transformation. This also emphatically applies to the IT philosophy and corporate culture (see Figure 1).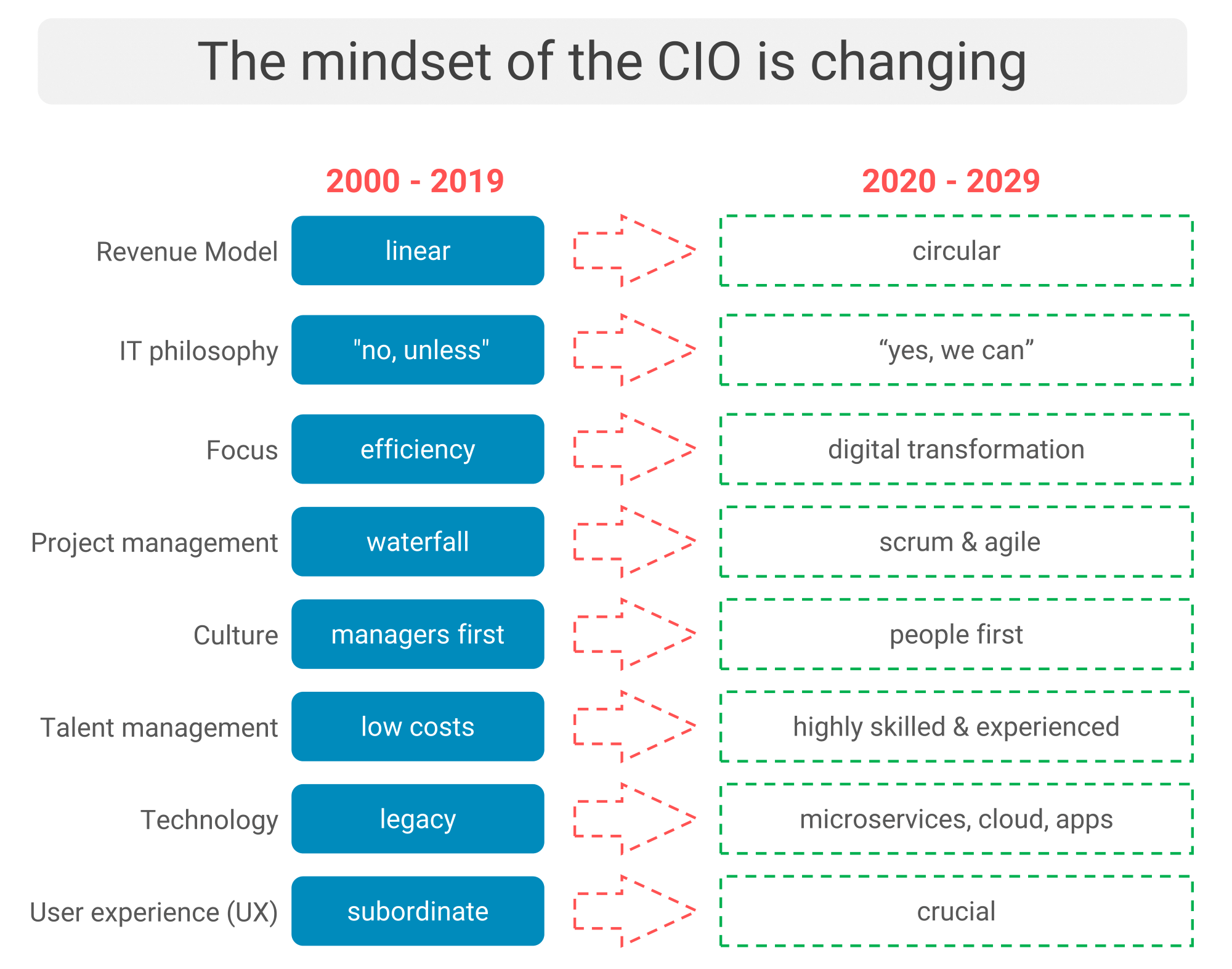 Figure 1: The mindset of the CIO changes over time.
Digital transformation and digital processes are playing an increasingly important role in organizations and their developments are moving at lightning speed. More and more employees, departments and managements are directly or indirectly affected. Since digital transformation is driven by the possibilities that ICT offers, ICT has long ceased to be the exclusive domain of the Chief Information Officer within an organization. Nowadays, everyone has an (unvarnished) opinion about the functioning of information provision and the ICT infrastructure in organizations: from the sales manager to the receptionist. The (interim) CIO must, among other things, ensure that all issues are addressed in the right way.
In the meantime, as the final responsible party for the ICT infrastructure, the CIO must also ensure that relevant trends and the technological possibilities that are currently emerging, such as the deployment of the Internet of Things, robots, algorithms and robotic process automation, are addressed in a timely manner. This requires not only technical knowledge and insights, but also a good sense of relevant trends. This applies not only to the CIO working in business, but also to the CIO government.
To whom does the CIO (Chief Information Officer) report?
In daily practice, the interim CIO usually reports to the Chief Executive Officer (CEO), the Chief Operating Officer (COO) or the Chief Financial Officer (CFO). This implies that the CIO is not by default part of the board of directors. They will therefore have to ensure on their own that the urgent issues for which they are responsible are also properly communicated in the boardroom. In other words, the CIO has an important agenda-setting task (see Figure 2). Smart CIOs therefore work on their network, persuasiveness, credibility and visibility. They also have an unerring feel for political relationships.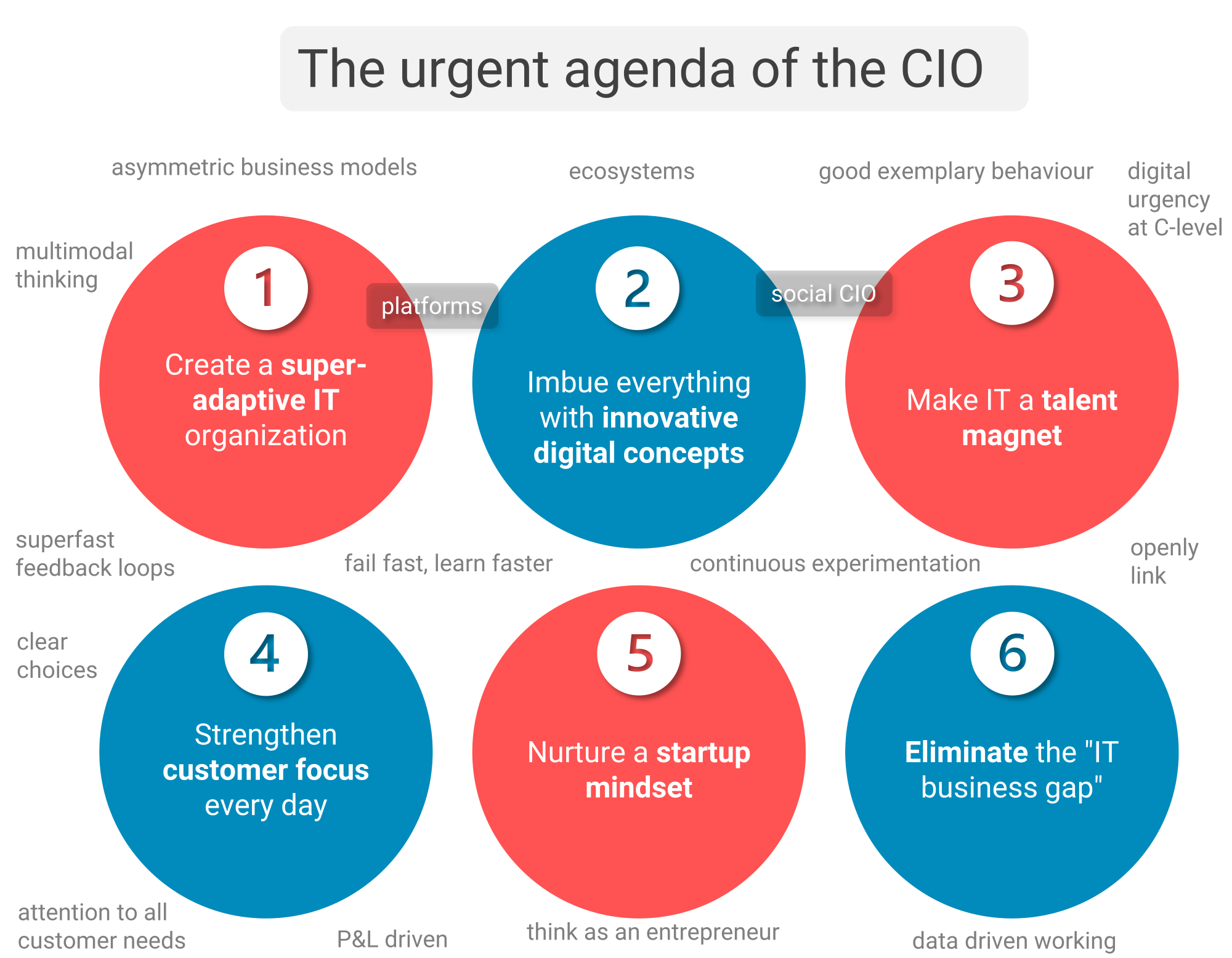 Figure 2: The CIO has an important agenda-setting role.
The (interim) CIO steps into the new digital era with 11 competencies
The CIO role has changed significantly in recent years. From a person with the final responsibility for thinking strategically about the deployment of ICT resources, they have grown into a strategic advisor. They set the course for your organization and guides you into the new digital era without getting shipwrecked. This requires different competencies. In addition to the core competencies (see figure 3), the modern CIO must also be prepared to develop new competencies.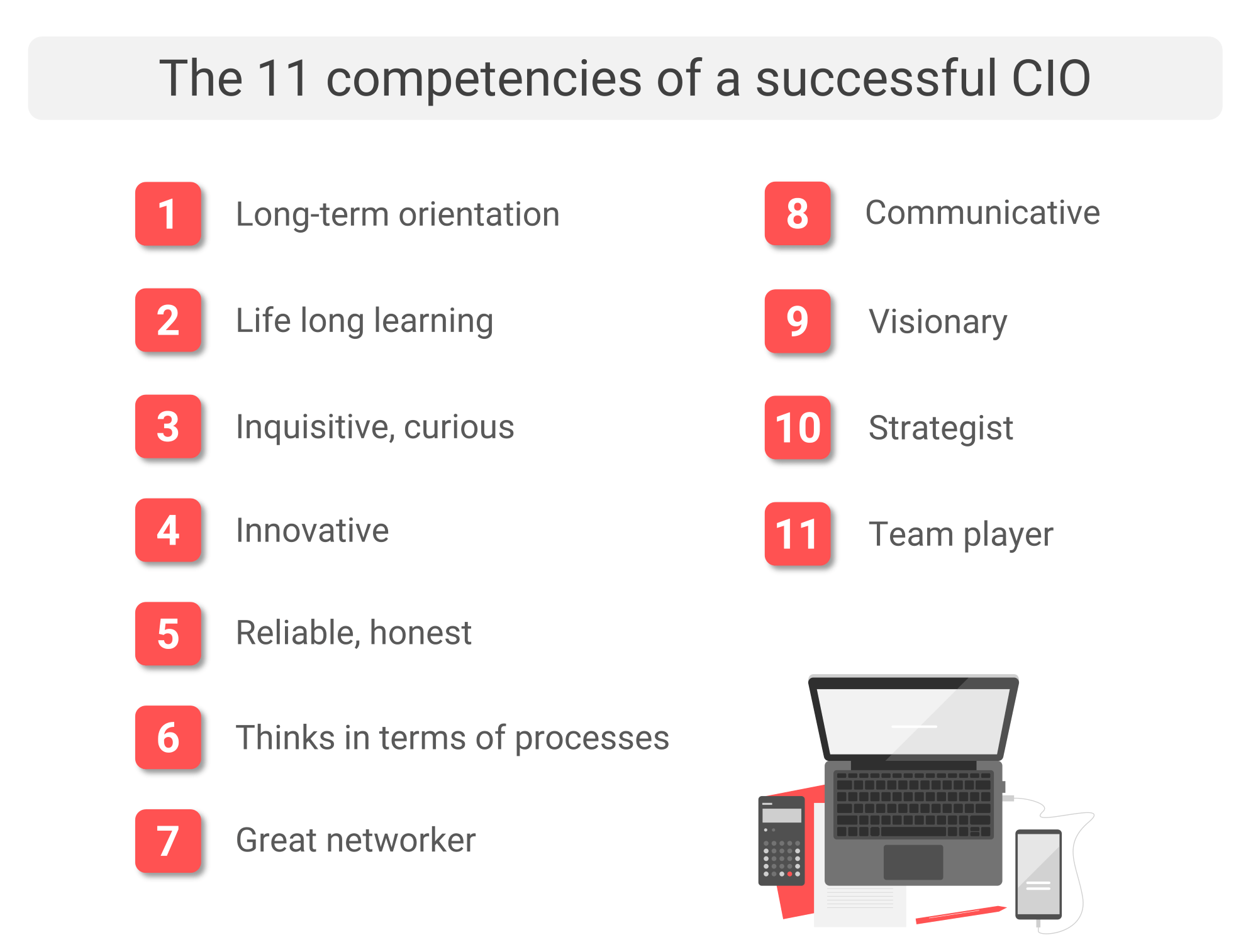 Figure 3: The 11 most important competencies of the successful CIO.
It is therefore quite a job to find the right (interim) Chief Information Officer or as a (future) CIO to keep up with the field and develop the right competencies and skills. The interim CIO jobs are usually highly paid. CIO vacancies are therefore positions that often fall into the category of "hard to fill". For the sales organization of Passionned Group this is not a show stopper, but an extra incentive to work even harder to achieve the right match.
Do you have a vacancy for interim CIO?
Passionned Group has mediated for various chief information officer jobs in the past. This applies to both permanent positions and CIO interim positions. We always take your Chief Information Officer vacancy seriously. Contact our recruiter for the conditions and possibilities.
How can you assess and judge the (interim) CIO?
You can (rightly) expect a lot from the CIO, Chief Information Officer. The expectation level is therefore high. They will bring your organization new insights and new skills. But what are the most important criteria on the basis of which you may conclude that you have brought the right person on board? What is the task of a modern CIO and which responsibilities go with it?
You can expect a modern Chief Information Officer not to hide behind current technology. Instead, as a powerful leader, the CIO has a keen eye for new technology and innovation.
The CIO takes the lead in digital transformation, as a coach, mentor and business partner. In all these different roles, the Chief Information Officer always takes responsibility (see also below).
The CIO ensures that business processes are secure, smooth, undisturbed and predictable. In other words: the organization is "in control" and downtime due to maintenance, migrations, cyber incidents and so on is prevented as much as possible or solved quickly.
The modern CIO has a vision of corporate social responsibility, for example efficient energy management, combating waste and guarding privacy and other norms and values.
What is CIO-worthy behavior? The (interim) CIO behaves like a true ambassador in all contacts they have with relevant stakeholders. The enthusiasm and commitment of employees, partners and stakeholders are central to this.
What extras does hiring such an ideal interim CIO offer if you do it via the Passionned Group? Ask our CIO recruiter.
What practical skills should a modern CIO possess?
The skills of a CIO are increasingly shifting to the soft factors such as collaboration and leading complex change. What are the most important factors in this?
First, of course, the CIO must be able to work well with everyone in the organization. Digital transformation is also the responsibility of the CxO management level. Think of the CFO (Chief Financial Officer), the CTO (Chief Technology Officer), the CMO (Chief Marketing Officer) and last but not least the Chief Data Officer (CDO). Figure 4 broadly defines the field of activity and the range of tasks of the various "chiefs."
The CIO must be able to simplify the digital transformation, which is complex, and to portray and communicate this new reality (storytelling).
A CIO carries a lot of legacy with him. He must be able to dismantle old environments 'silently' and incorporate new technologies into the existing ICT landscape.
They must be able to forge alliances with various stakeholders.
But above all, based on (big) data, they must be able to steer and lead the organization to the new digital reality.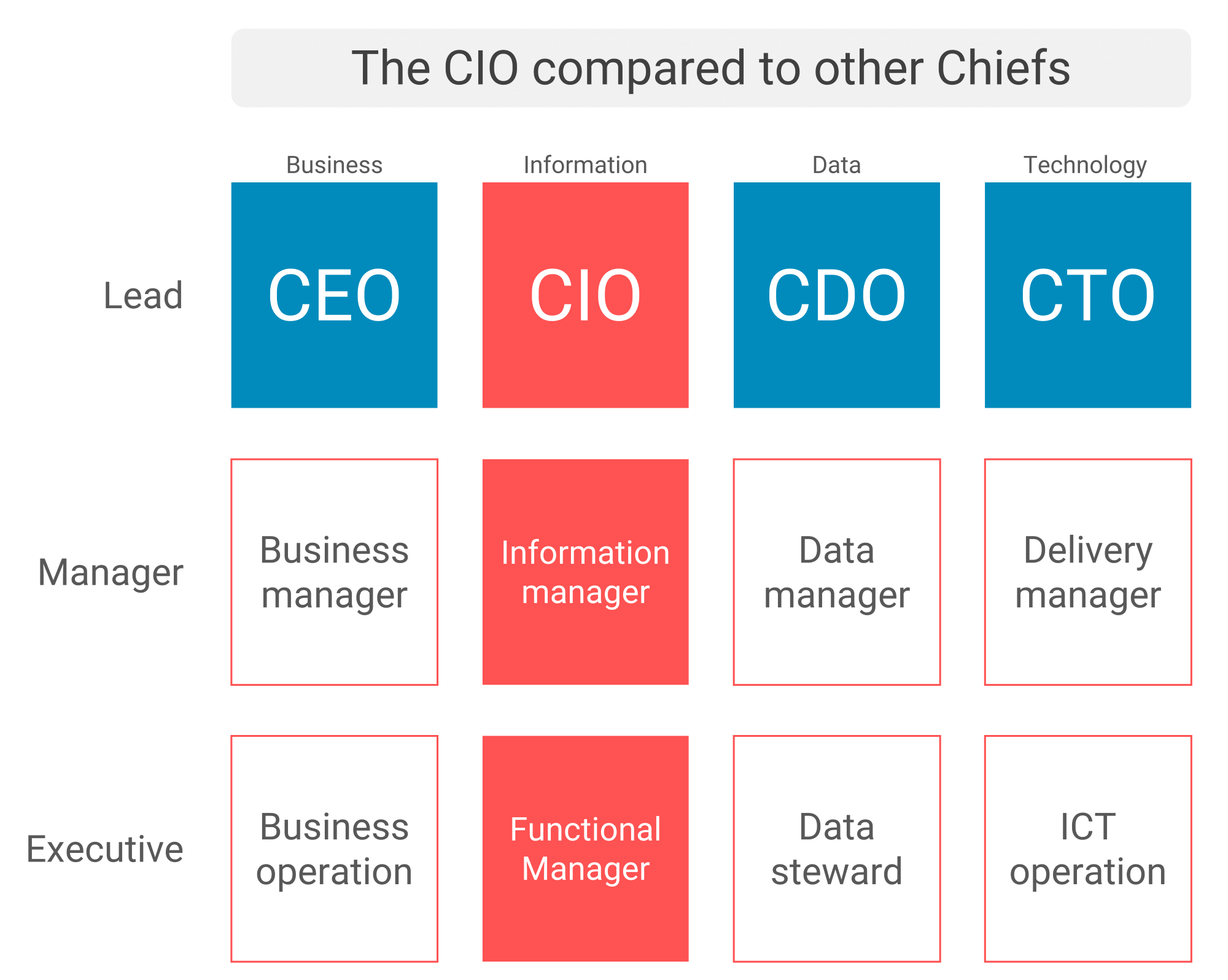 Figure 4: The CIO compared to other Chiefs
The Passionned Academy supports the interim CIO
Good (interim) CIOs are scarce, which explains why marketing a separate CIO course or CIO training often doesn't pay off in practice. Through the Passionned Academy we also provide some training courses. As a (future) CIO you'll be updated on the latest developments and insights in the field of management and how these can help your organization. The Business Intelligence course, for example, is an excellent Chief Information Officer course. This also applies to the Performance Management & KPIs training course which, in addition to being strategic, is also very practical.
The BI & Analytics Guide™.
The BI & Analytics Guide™ gives you as a manager, consultant or CIO unlimited access to large amounts of research on BI & AI vendors.
Developing as a (future) Chief Information Officer?
Digital developments are moving faster and demand different competencies and relevant work experience from a modern Chief Information Officer (CIO). To keep up, reading (specialist) literature and books has become a must. This applies not only to ICT but certainly also to all strategic business developments and (new) business models. Think for example of how quickly Airbnb has emerged. These business models stand or fall with the smart use of (large amounts of) data. Consult the blogs and other knowledge sources in Passionned Group's knowledge bank for more insight.
Smart CIO invests in his own future
If you want to take steps now in the field of change management or Data Analytics & BI, the Passionned Academy has trainings to offer to you. These are courses you can immediately apply in your daily practice. Passionned Group also offers personal coaching (coaching CIO) and organizational advice. All this to help (future) CIOs to fulfill their future role even better.
The CIO and Big Data
Data and digital transformation go hand in hand. Think not only of the developments in the field of Big Data, but certainly also those in the field of data security and all the privacy aspects involved. Some of these tasks are nowadays entrusted to the Chief Information Security Officer (CISO). This is not a legally required function, unlike the "data protection officer" who, under Article 37 of the Dutch AVG, is legally required in some cases. This officer is also known as the Data Protection Officer (DPO).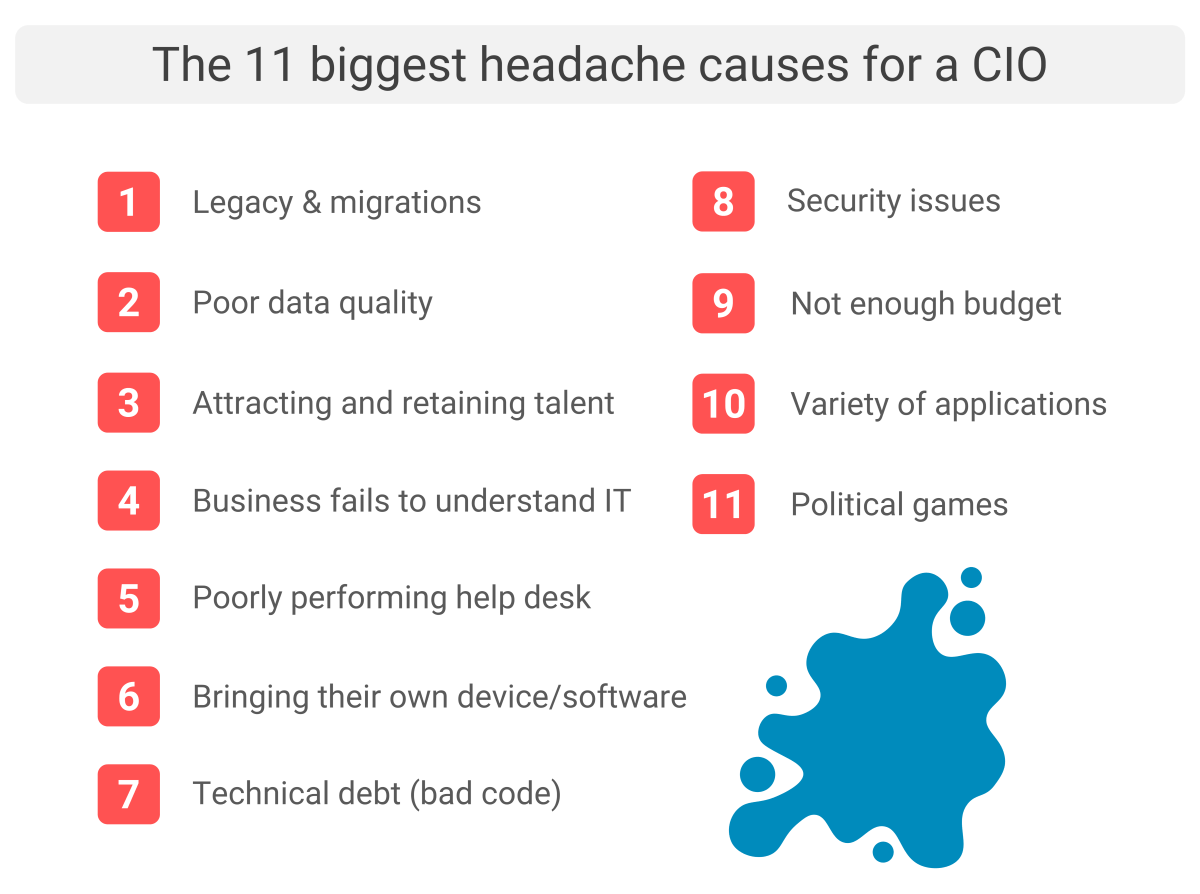 Figure 5: The 11 biggest headache files of a CIO
The modern Chief Information Officer must therefore be able to fully fathom, understand and implement all developments in the data area. Within that context, it is not surprising that CIOs can lie awake, so to speak, when it comes to the progress of data migration projects and the quality of the data in their organization. But there are many more (headache) dossiers these days that the CIO has to face (see Figure 5). Particularly in a tight labor market, for example, attracting and retaining (young) talent is quite a task.
Several good books have been written about digital transformation and how organizations can be smart with data. The 'Data Science book' also covers this important management theme for the CIO in detail.
Whereas change used to be a wave motion, it is now a constant. As a result, new change methodologies such as continuous improvement, agile, customer-oriented business and Lean have emerged. The (interim) CIO makes grateful use of these and other improvement methodologies.
What does an interim CIO from Passionned Group bring to the table?
Our interim managers all have very broad experience in ICT and digital transformation. Typical for our interim managers is, that they focus on measurable and implementable changes. And not on "nice stories" that in practice prove to not be implementable. Passionned Group not only delivers very experienced (interim) managers. But the added value also lies in being able to offer an extensive training package and knowledge base that the interim CIO and your organization can make use of. They also have a background in performance management.
CIO operates on digital platform that works for the entire organization
The days when ICT was limited to a number of internal software packages running on servers in a private data center are far behind us. Cloud computing has enriched the ICT landscape, but it has also brought new challenges for the CIO. Nowadays, digital products come and go at an ever-increasing rate and these must immediately work together seamlessly. Customer demand is also changing rapidly and it must be possible to replace components from the digital platform quickly.
Above all, data and information have become the most important assets of a digital organization. It's not so much about storing data, but about making smart use of it through smart algorithms. The digital information flows between the customer and the organization and within the organization itself are and will remain the constant key to success. The adage is therefore to let the information flows in the organization "flow" in such a way that it enables you to realize more revenue at less cost.
What 5 trends should every CIO know about?
Perhaps the CIO should not only know the trends, but also have a vision about them. In any case, they should be able to provide solutions and develop new propositions. The overriding trend is, of course, digital transformation, but this trend is being reinforced by, among others: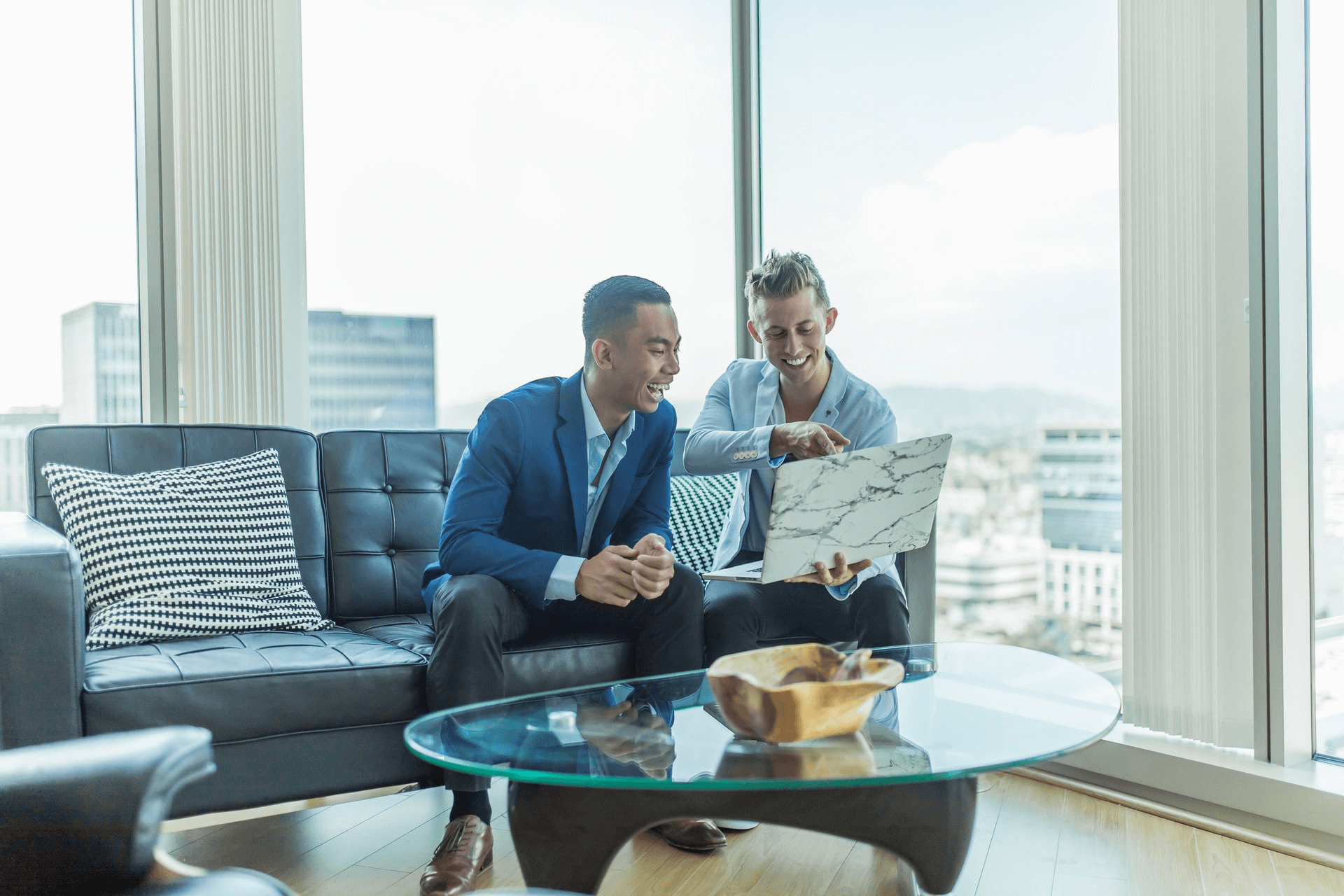 Consumerization of IT: IT available to everyone, now and "for free". In principle, everyone wanted to use their own hardware, now it is becoming easier to purchase software and connect it together.
The rise of Internet of Things (IoT): with the advent of more types of sensors, which produce large amounts of data, it is becoming increasingly important to make smart use of this.
Analytics and algorithms are key: with the abundance of data and the increasing speed at which CIOs must respond to it, rapid storage, but especially the ability to interpret the data quickly, has become key to digital success.
Data ethics and security: it is becoming increasingly important what organizations can and cannot do with the data they have. Who really owns the data and how do we protect it from unauthorized use? Legislation in the Netherlands and Europe is becoming increasingly strict in this area.
Information is becoming everyone's business: processing, interpreting and providing information is no longer uniquely reserved for one department within Finance or ICT. Everyone within the organization now works with it and needs to have real-time access to it.
Of course, these are not all trends. Developments in mobile, augmented reality (AR), cloud and apps also continue to haunt you as a modern Chief Information Officer. The advice to the CIO is to critically examine the trends every three months and to assess whether and what you want to do with them as an organization.
Do you still have questions?
Did this CIO article raise any questions for you or would you like to talk to us about this topic or about your interim chief information officer vacancy, please contact us. We'd love to talk to you.