Customers collect information on the internet
Customer focus is a well-worn term and it seems so obvious. Especially in light of the fact that customers generally have numerous options to choose from. Customers can endlessly collect information on the internet and, so they mostly know exactly what they want and how they want it. Yet it still seems difficult for businesses to be customer-oriented. Not that they don't think it's important: every year, in the Netherlands alone, tens of millions of Euros are spent on change management, staff training, CRM systems, and processes.
Does that mean we misunderstand each other? Does the customer have a completely different picture of "customer-orientation" than businesses do? Does management have a different view than the employees who are in daily contact with the customer? Is customer orientation a concept which everyone defines differently?
By Gerard Struijf
jury member of Dutch BI Award
What actually is "customer focus"?
Have you ever asked this question yourself? Have colleagues ever asked you this question? It seems so obvious, but a brief survey showed that this single concept has many interpretations. "Do what the customer wants", says one. "Be sensitive to your customer's needs", another would say. "Isn't it CRM?" says a third expert pointing to a CRM system, which is immediately overshadowed by a fourth who would say that CRM is nothing but technology. Ask any business executive and you will hear what it is in general terms.
Different view on customer orientation
Isn't it time to look at it differently? The need to correlate with the customer's expectations as closely as possible is increasingly recognized by businesses. Much money and energy is invested in understanding customer needs as clearly as possible. Some companies take it a step further; they also consider the customer experience as one of the key success factors. A good understanding that it's more than just a transaction and a checkout time.
More and more attention is paid to the customer's well-being during the sales process. How would a potential buyer experience the provided information? Which communication channels are best for that? Where does the customer want to see and touch the product, and where is its real tradeoff? All things that directly or indirectly affect the company's "commercial success".
Mapping the entire customer journey
A standalone company goes even further; they make a roadmap for the entire customer journey; that is, they have insight into the full range of contact points that a customer experiences in informing about and in the possible product/service purchase. The after sale process is also very interesting. From questions about the products or services, with their actual use, you as a business can learn a lot about how to improve the experience.
The major challenge here is to keep on top of all the important customer contact points. In other words, to be relevant. By properly capturing, monitoring and, where possible, improving this, you increasingly align with the buyer's expectations at those specific times. You actually respond to the physical context (where is the customer located?), the social context (with whom is the customer there?), and, of course, the emotional context (how does the potential buyer feel?)
KPI Customer Satisfaction
It is all very educational, but what about applying this to improve business, for visible and measurable effects on customer satisfaction, customer value, and how to improve the company's own efficiency and continuity? Mostly not. And that's strange, because in companies possessing nice dashboards that demonstrate the "hard" sales results, the parameters of the client relationship remain missing. Meanwhile, the difference is increasingly made with the above described "soft" factors.
The intensity of the relationship
So it seems logical to add information related to the customer experience, relationship intensity, and the channel preferences to existing customer satisfaction KPIs. By including these 'customer relationship-oriented' result areas into the organization's control, assessment and reward system, these factors become available for expanding the existing information management, the "business intelligence" within the company.
The business actually becomes a dimension smarter. This creates a sort of customer knowledge (Customer Intelligence) that was previously unthinkable. Of course, it is first of all important to keep the basis in order. Customers must be known, recognizable and, to a greater or lesser extent, already have an interest and preference profile. And, although most CRM systems has been supporting this feature for a long time, unlocking the contact history and the commercial relationship is, of course, an essential feature for management and staff.
Customer Dashboard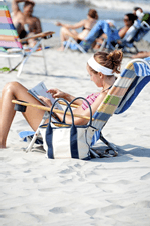 By setting up a customer dashboard with information about general customer satisfaction, the specific customer experience and customer value, and, subsequently, info on market segment or sometimes even individual customer level, showing the underlying state of affairs, instantly looks a lot more professional and attractive. Policy makers can finally make the strategic move to customer focus.
Increasingly surprise customers
Employees feel more confident in their considerations when it comes to customer service and last, but not least, the effect that customers get increasingly surprised. And that's what it's all about; not only a good product, but also an optimal experience throughout the information phase, the purchase itself and the end use. Both qualitative and quantitative customer information and insightful relationships with your customers serve as key performance indicators. And above all, a business that is much more customer oriented – why not? Don't you want to know why a customer buys? And knowledge starts with measuring.
Gerard Struijf MBA RM
is CMO at BrainStax BV, ambassador of the Platform for Custom-Oriented Business and writer of books and articles on customer orientation, BI, and CRM.