A data stream
We're talking about data concerning speed, physical condition, place on the pitch, passing accuracy, and the team's formation becoming widely available. This stream of data is creating a real revolution in soccer.
Data analytics provides the answers
Data analytics are being used in more and more places. Whether it's about scouting new players, improving player performance, formulating a tactical plan, or supporting the best formation: data analytics answers questions that remained unanswered for a long time.
New applications for data analytics
Data analytics are even valuable when transferring players. Statistics from Dutch company SciSports were instrumental in Memphis Depay's transfer to Lyon. In 2017, SciSports' data and reports were used in over 40 transfers, a number that keeps growing.
Data paints an objective picture
Data analytics can provide increasingly objective and complete pictures of player performance. They can tell you how a player is doing and in which areas they can keep developing. Going on gut feeling alone is no longer enough.
Data analytics can provide increasingly objective and complete pictures of player performance
In this digitized world, an opinion alone isn't worth much. Data can confirm or debunk your gut feeling (SciSports, 2018).
Data scout proves its value
Data analytics can be used to confirm an existing view, support a decision, or debunk a myth surrounding a player. During the winter break of the Dutch football season 2017/2018, a data scout joined Heracles at their training camp to help fulfill the wishes of the technical staff using data (Vissers, 2018).
Data Science Book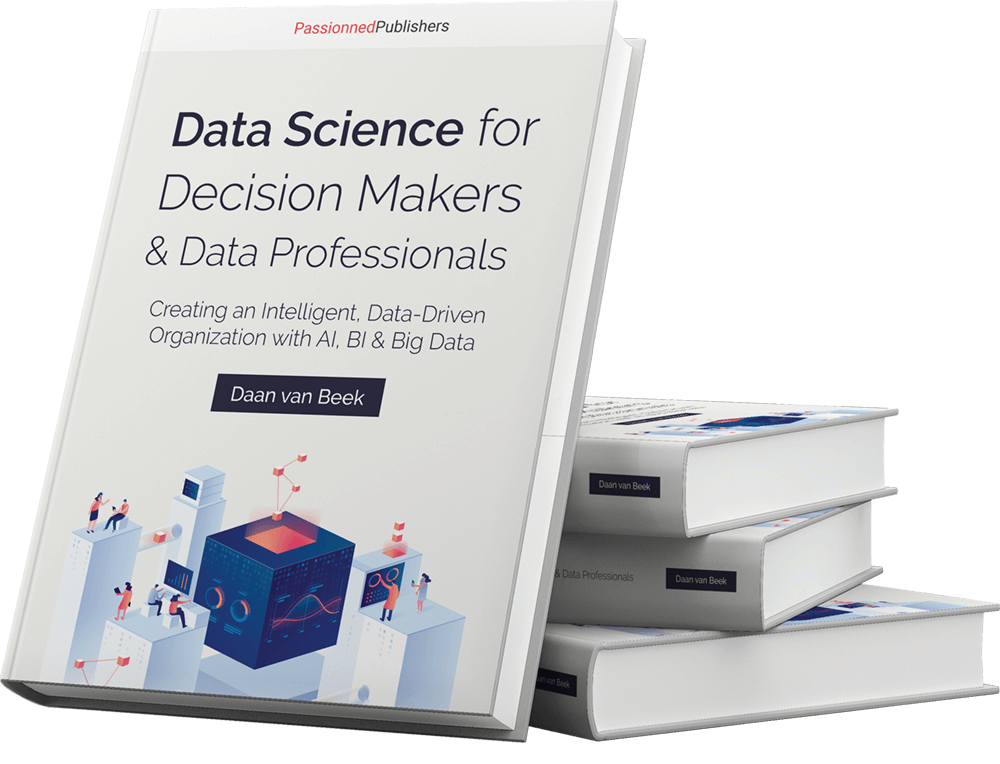 This complete Artifical Intelligence book covers the whole spectrum of making organizations more intelligent. It shows you a perfect framework to structurally tackle and implement (sports) performance with Big Data, Artificial Intelligence & data analytics. More than 25,000 people have already benefited from the advice this book offers. The author goes into detail about the different types of processes, techniques, algorithms and sensors you can use. In 10 steps you will work towards a smart, data-driven sports organization. Order this book now.
Use data in real-time
Data is being used in real-time during the training itself, and also provides valuable input for analysis after the fact. Causes can now be supported by facts and be detected and discussed. GPS devices, linked to heart rate data, can help identify which players are fit and who could use some rest. There are specialized companies that service more than 450 teams worldwide, including Chelsea, Real Madrid, and the Brazilian national team (Rejec, 2016).
Simulate different game patterns
By using tracking devices, modern trainers are also more aware of the moves players on the opposing team make: how often they move left or right, or if they tend to pass the ball on the inside or outside. Game patterns end up in simulations and graphs predict the opponent's tactics.
Data analytics make you smarter
Knowing the odds of a player moving inside, when they'll sprint, which formation of players in a corner kick leads to which planned form of kick, makes players smarter. Players can structurally learn to read the opponents' game plans better. The arms race in this arena is focused on masking these patterns again. But until then, matches are won behind the scenes more and more.
Data enabled pivot to customer
Data is playing a more important role in all kinds of work. Data is entering the heart of businesses everywhere. This enables the pivot from functional to process and customer oriented. Thus, you can learn faster, and adapt much more quickly. A robust ICT infrastructure is an essential building block.
Conclusion
Developments in the field of data analytics have not stood still. Artificial intelligence, data science and machine learning have made their way into the sports world. By using these techniques, more reliable predictions can be made about the expected performance of athletes and their clubs.