Clear vision for SAS Business Analytics
The SAS Institute is a BI vendor that has been around for 40 years. They deliver a broad range of enterprise-wide BI solutions that are used by almost all large listed companies. SAS has, over the years, developed a clear vision of Business Analytics, which is reflected in its products. They assume that BI solutions should be focused on 'predicting the future' instead of 'reporting the past'.
The information on this page is just a short summary of the wealth of information about BI vendors and their products and services that we've gathered over the past years. Our
Business Intelligence Tools Survey
critically reviews the vendors on the basis of more than 190 criteria. We don't recommend choosing a BI vendor or solution based solely on the information on this page. Our survey, which covers all the strengths and weaknesses of each vendor and solution, will allow you to make a much more informed choice.
Download the survey here
.
SAS Visual Analytics focuses on the trend of self-service BI
With SAS Visual Analytics there is a strong emphasis on the trend of self-service BI. This analytics solution focuses on the analysis of data, linked to the different (Microsoft) office products. What stands out to us is that 'social BI' is part of SAS Office and not of SAS Visual Analytics. Also read our article: 'SAS Analytics is impressive'.
Vertical solutions for various market segments
SAS Institute offers, in addition to these generic packages, several vertical solutions for various market segments. This makes it, for an organization in a particular market segment, possible to create a BI environment relatively quickly. Implementations of SAS software generally last well beyond the implementations of similar BI solutions.
SAS software is present in many (large) companies, but those companies do not always make exclusive use of SAS for their Dashboards and Visual Data Discovery. There are often multiple solutions such as Qlik and Tableau in use. SAS BI generally works poorly with other Business Intelligence solutions.
The company has announced in the last user conference that they are coming out with a new architecture named Viya. This architecture is completely cloud-based, supports multiple languages ​​and is an open BI environment that is easy to understand. The CEO of the software company, Jim Goodnight, says: "Viya will be the 'next generation visual analytics'".
Who is the supplier of SAS software?
SAS Institute was founded in 1978 and comes from an agricultural research project at the University of North Carolina, where a lot of data had to be analyzed. SAS Institute has grown into an organization that is active in more than 148 countries, has a turnover of three billion dollars, and has nearly 14,000 employees.
The client list of the software is perhaps one of the most impressive of all active BI vendors in the market. SAS Institute indicates that 96% of the top 100 of all Fortune 500 companies use SAS Business Analytics. Worldwide, more than 80,000 organizations use SAS software.
SAS as an Enterprise BI supplier
SAS Institute has, for all these years as an Enterprise BI vendor, distinguished itself by focusing on the 'decision making process' within organizations, emphasizing predictive analytics and, later on, advanced Big Data solutions. In 2010, for example, the software company already offered solutions for (customer) sentiment analysis with social media data sets.
The customers of SAS Institute often indicate that it is a technically oriented organization that focuses less on smaller organizations. The company focuses on larger companies in various industries. By offering vertical solutions in a company segment, it often has a strong 'footprint' in a large number of market segments. It has, for example, a strong presence in the finance market, partly due to strong products they provide in the field of fraud prevention.
So it is a very big player with an impressive clientele. SAS Institute is not listed, but the (private) property of a number of large shareholders, including Jim Goodnight himself.
SAS BI certainly has advantages!
The main advantages of SAS software include:
A very good track record in the market with many attractive names that use SAS Business Analytics
SAS software is very strong in the field of predictive analytics and data mining, giving them a leading position in the field of fraud detection, behavioral targeting, and analysis of Big Data.
The solutions from the SAS Institute score very well in terms of mobile BI.
With Visual Analytics it has taken good steps in the field of self-service BI.
The company has a lot of specific vertical market solutions available for organizations.
SAS Business Analytics and what to look for
SAS also has a number of points that you should consider when you are considering purchasing or if you already use SAS software. The most important are:
The company has a reputation as a technical supplier. This is in contrast to, for example Tableau. They cannot really get rid of this reputation.
They scored worse than average in customer surveys on sales, contracting, and service. The relatively high licensing costs and rigid contractual agreements are the most important causes.
Implementations of SAS BI tools last longer than comparable suppliers, on average. This is partly explained by the server based architecture of SAS software.
The solutions does not work well with other BI solutions that are often used within an organization, such as Qlik and Tableau.
SAS software is less suitable for small and medium enterprises through the relatively long implementation time and high licensing fees.
What is the market position of SAS?
SAS Institute is perhaps the ultimate supplier when it comes to filling what Business Intelligence actually stands for. They focus the entire product range strongly on providing Business Intelligence software for specific market segments.
If you have a lot of (big) data available, or when fraud and data analysis is an essential part of your organization, SAS software is the go-to solution for Data Science and disruptive BI solutions.
SAS software is especially present in large organizations and is thus one of the major players when it comes to business intelligence solutions.
We see the software company SAS as the party that is leading in the field of predictive analytics. But this supplier is not the only choice an organization can make. With the Parabola for BI & Analytics, Passionned Group developed a tool that lets you easily compare the different players on the market.
SAS software compared to other BI tools
If you are thinking of buying SAS Business Intelligence, or if you're considering BI solutions in addition to SAS, it's imperative to make the right decision. Passionned Group has done more than 10 years of research in this market, and with the Business Intelligence Tools Survey 2019 developed by us, we can help you make the right decision.
The survey evaluates more than 19 vendors, each on 197 issues. It contains many charts and graphs, allowing you to quickly see how the different solutions score on each of the issues. To get a jump start with your selection, order this survey directly through our website.
Purchasing Business Analytics from SAS?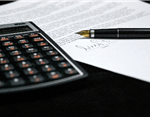 SAS Institute is not known among customers as the most 'simple' supplier when it comes to licensing and contract negotiations. If you are considering to go on to purchase licenses, then it may be a good idea to contact one of our experienced BI procurement specialists. They are uniquely able to advise you on what is the best way for you to proceed with procurement of SAS software (licenses).
Getting SAS expertise
If you already use SAS software, or if you intend to implement it, then you might be interested in remote support. Our SAS experts can support you in various fields to help you optimize the use of SAS Business Analytics in your organization.
The skill set of SAS expertise is undergoing a strong development. Formerly, they were business analysts and report builders who were able to use the SAS platform, now the experts need to have knowledge of (big) data, statistics, linking of multiple data sources, and especially the visualization of data. This is the scope of the data scientist.
This 'new' SAS expertise is scarce and is difficult to bind to an organization. Outsourcing is the solution.
Want to learn more about SAS or Business Analytics in general?
Besides SAS experts, Passionned Group also offers various other services such as business intelligence training, (selection) advice, and of course a well-stocked knowledge base. This total package of (independent) Services Business Analytics can make your organization more successful. Contact us about your challenges and we'll take it on together.