Unique 3-day Big Data Analytics training
In our unique Big Data training course you'll learn that Big Data Analytics are inextricably connected to process improvement and innovation. As a consultant, manager, or project leader, you want to understand how that works and make your organization work smarter using Big Data and advanced analytics. But how do you do that? And also:
How do you convince your colleagues of the usefulness and necessity of Big Data & Analytics?
What does a Big Data track look like, and what are the most important pitfalls and risks?
Which algorithms and techniques are available, and how do you select the right ones?
What do you need to know about statistics, and how do you use text mining for learning?
Which tools and platforms (Hadoop, R, SPSS, Spark, Python, BI tools) are available?
What place do they occupy in the architecture, and how do you maintain your grip on the process?
But more importantly: how do you make your Big Data project a success, and how are you going to embed it in your organization? Which hard and soft skills do you need in your team? And how do you use the Internet of Things (IoT) for innovation and new business models?
If you or your team are struggling with any of the topics above, then our 3-day Big Data & Predictive Analytics training course is just the thing for you.
Practical case studies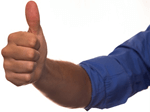 This masterclass isn't just about rehashing theory, we also explore practical examples. We'll discuss countless recent best practices, such as the Amsterdam Fire Department, Netflix, and the Amsterdam Police Department, who have developed algorithms that let them take a preventative approach to crime-fighting. We'll also discuss examples of the various solutions provided by vendors like R, SPSS, SAS Miner, Python, and MapReduce. And of course also the various algorithms such as decision trees, cluster analysis, and neural networks.
Achieve success with Big Data Analytics
Over the course of three intensive days, you'll be prepared to start working with Big Data & Predictive Analytics in your organization immediately. After completing our Big Data training course, you'll be well-equipped to start a big data project and achieve success with advanced analytics.
Advanced Big Data applications
Big Data and Predictive Analytics differ strongly from regular Business Intelligence projects, where reports, KPI management, and dashboarding are central. The scope and complexity of the data differ, too. The specialist field of Big Data & Analytics therefore requires a different set of skills and tools. But the higher purpose of this Big Data & analytics course remains the same: working on the intelligence of your organization.
Without applying the right skills and tools, Big Data regularly delivers counter-productive results. Only 10% of Big Data initiatives reaches the finish line. Our practical model, which covers all Big Data tools and methods, creates a clear route towards success.
Contents of the Big Data Analytics training course
Over the course of this 3-day Big Data & predictive analytics masterclass, you'll learn how to manage a Big Data & predictive analytics project from A to Z. You won't just learn about the Internet of Things (IoT), data lakes, and architecture, but also learn how to mount a business case. We'll also cover how to deal with rules and regulations surrounding privacy and ethics.
Day 1: Business case & project management and architecture
Introduction Big Data & Predictive Analytics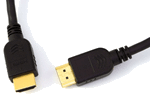 You'll learn exactly what Big Data is and, more importantly, what it isn't. During the first day of the training course you'll become acquainted with the properties of predictive analytics and data mining.
What are the four properties of Big Data? And what does that mean for your project? And for the tools and people you should deploy?
What is data mining and text mining, and how are they different from regular Business Intelligence?
How should you position Big Data & Predictive Analytics within your organization?
Applying the right statistics is crucial. What statistical knowledge do you need for your project?
The business case of Big Data & Analytics and project management
Investments in Big Data and analytics can be enormous, but the potential benefits are substantial.
What's the relationship between Big Data, Analytics, innovation, and process improvement?
What components should make up the business case? How do you handle experiments and test beds?
How do you convince management of the use and necessity of such a big undertaking?
How have other organizations approached this, and what can we learn from them?
Which steps should you take in your Big Data project, and what are the risks and pitfalls?
Big Data Architecture
There are often large volumes of (unstructured) data that no longer fit inside a data warehouse. How do you design an architecture that connects seamlessly with existing architecture?
What's the impact of Big Data Analytics on architecture? And how do you connect Big Data streams to existing architectures? How to work with an already existing data warehouse?
How do you calculate how many servers and clusters you need based on the data and the issue?
How do you design the sensors, where do you place them, and how can you ensure that they cost as little as possible and provide as little overhead as possible?
How do you approach data quality, especially of human-generated content on social media?
Which tools and platforms can you use to store and analyze Big Data? Examples include Hadoop, NoSQL, etc. And what are the differences?
Day 2: Predictive Analytics: algorithms, tools, and Data Discovery
The algorithms, tools, and techniques

Deploying the right algorithms, tools, and techniques for the specific issue is crucial. During the first part of day 2 of this Big Data course, we'll delve into the technology.
Which data mining algorithms are available, and which ones are the best fit for you? Consider neural networks, nearest neighbor, decision trees, genetic algorithms, etc.
Which (BI) tools can you use for this? For example: R, SAS, IBM SPSS, MicroStrategy, Pentaho, Tableau, etc. What should you look out for when purchasing a tool? Can they all process large volumes of big data or unstructured data such as photos, videos, and emails? See also: Passionned Group's 100% vendor-independent BI Tools Survey.
How can you "tie" various tools together, so that end users can use the results of data mining without any trouble?
Techniques: data mining, text mining, image processing, real-time, etc.
Data discovery & visualization
The way in which data can manifest determines how fast users can arrive at genuine insights.
Which aspects play a role in effective data visualization, and what should you pay attention to?
What are the cognitive barriers you have to be aware of in order to enable users to understand the data as easily as possible?
Which Data Discovery tools are available on the market, and what should you look out for when purchasing them?
Day 3: Building Big Data applications, skills, ethics, and privacy
Big Data Analytics applications

The abundance of data poses several challenges. What can and should you do with it? How can you come up with the right applications and implement them?
What can we learn from case studies like the City of Dublin (detecting traffic jams), KLM's social analytics (webcare and electronic word of mouth), and the Amsterdam PD and FD (winners of the Dutch BI & Data Science Award)?
Which success (and failure) factors played a role in this? What are your experiences, and what can you learn from them?
Which sensors (sources) offer you the best chance for the most suitable applications?
Ethics, privacy, and regulations
Collecting and linking all kinds of sensitive personal information confronts you with some important privacy and ethical concerns.
What ethics are important to creating a framework for decision-making about the use of data?
What do relevant rules and regulations like GDPR say about this? How should you incorporate them? How do you play into public opinion and avoid reputation damage?
Which methods and techniques can you use to still use personal data without violating privacy rights? Consider, for example, data masking.
Skills and competencies
Data Science is a young professional field, and when it comes to skills and competencies, the field is always developing.
What are the three most common skills for a data scientist, "the sexiest job of the 21st century"?
Which (hard and soft) skills are required in a successful Big Data analytics team?
The success factors of advanced analytics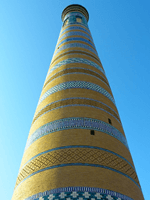 Our three-day Big Data Analytics training course spotlights both the technical and business angles. Consider things like machine learning, data lakes, project management, data quality, business cases, and applications. But you'll especially learn what the success factors of Big Data applications are, and how you can turn data into better margins and more satisfied customers and employees.
Interactive Big Data & predictive modeling training
Every day of the course offers plenty of opportunities to discuss your experiences. There will be group discussions and group assignments. That creates a perfect mix between practice and theory. After completing this unique Big Data training course, you'll receive a watermarked Passionned Academy certificate and a digital badge.
Customer testimonial
"It was a very good training. I liked the way the teacher invited all attendees to participate."
Karem Canedo Rico
Spain
Target audience of this training course
The Big Data & Predictive Analytics training course is meant for anyone who's interested in the possibilities Big Data Analytics can offer their organization. This Big Data training course is often taken by (up-and-coming) project leaders, BI managers, IT managers, marketing managers, data scientists, program managers, BI consultants, data analysts, business analysts, and controllers.
Contact us for in-company training
Our training courses abroad are taught in-company. Our trainers would love to come to your location and bring their expertise with them. Contact us to discuss the possibilities for dates and rates.