There are many unintelligent organizations
Many companies and organizations are insufficiently intelligent. Compared to the amount of intelligent organizations, the amount of unintelligent organizations is very high. What are the four most important reasons that organizations can work much smarter? And what can you do if your organization isn't intelligent enough yet? How can your organization become an industry leader? Our intelligent organization specialists are eager to tell you all about it. We have a blog, an extensive knowledge base, a selection of training courses, and you can also contact us for independent advice.
The 4 main causes of unintelligent organizations
All this has fatal consequences. Dire financial results, dissatisfied customers, and employees who lack passion and joy in their work. The hardest aspect proves to be: making the relevant data available to the right decision-makers at the right time, and having them use the information in such a way that they can make better choices together.
Fortunately, there's a better way
We're here to convince you that your organization can also become more intelligent. There's always room for improvement in efficiency, decisiveness, insight, and especially profitability. Our model for intelligent organizations is the result of years of thorough research and many best practices.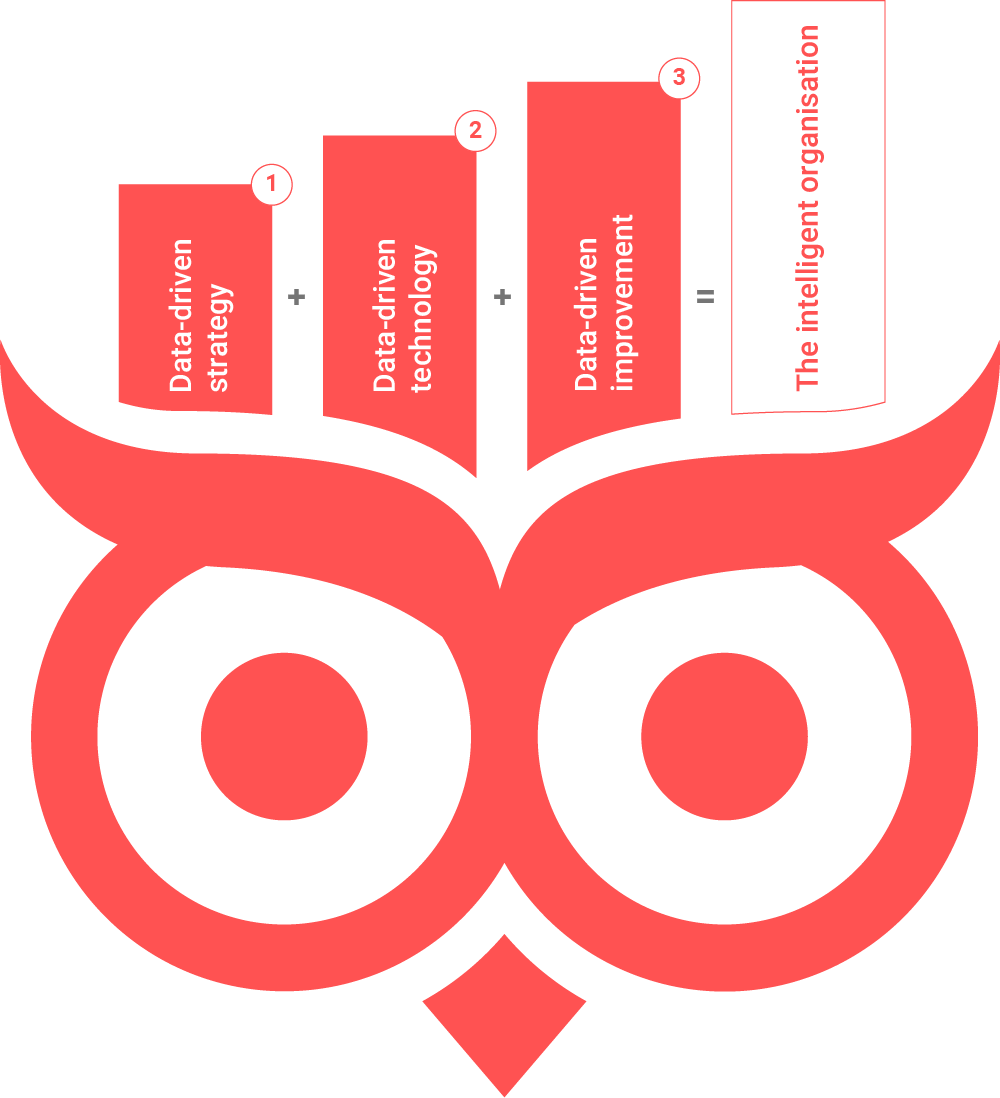 Our proven concept: the intelligent organization
The intelligent organization is a proven, pragmatic management philosophy. It's detailed in our book, The Intelligent Organization (3rd Edition). An intelligent organization is sensitive, fast, smart, innovative, and agile. This allows them to achieve their desired results in many areas much more easily.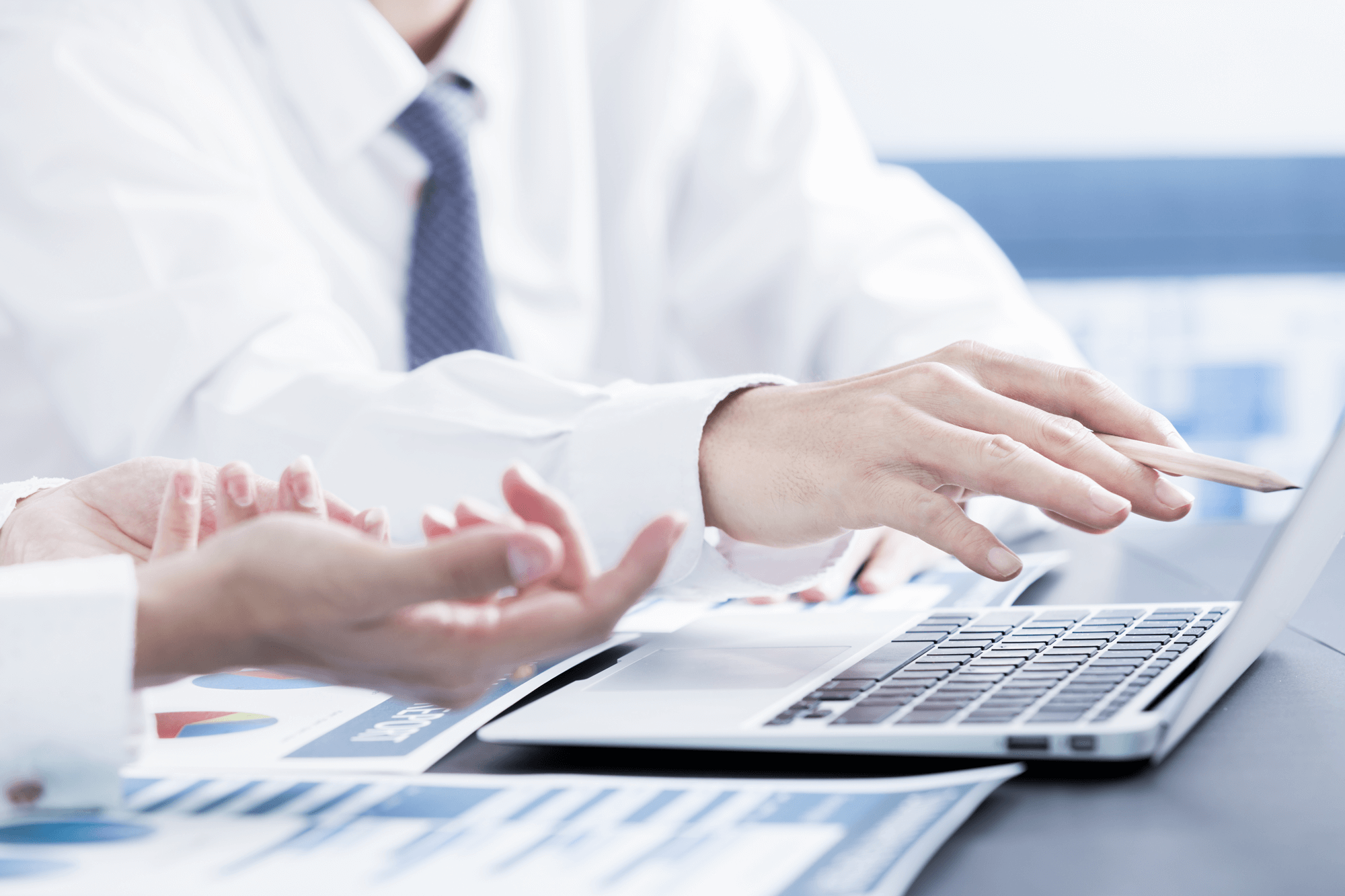 This business intelligence book covers the most important basic principles, organizational processes, architectures, tools and conditions needed to create a truly Intelligent Organization. Discover how to make better decisions faster, on every facet of your organization.
Order this book now
.
The 4 central pillars of intelligent organizations
The mix of ingredients in an intelligent organization is as expansive as management is multi-faceted. But if you keep the following 4 pillars in mind, you can certainly make strides towards improvement. Focusing on implementing these pillars will make your organization immediately more intelligent. Each pillar lists some questions you can use to test your organization.
1. All-round vision: sensitive & strategic
Does your organization have an all-round vision and a crystal-clear strategy?
Is management aware of what's happening in its environment, the competition, society, and the workplace?
Do they make decisions in line with the strategy, and is there alignment between various departments and teams?
Do they consistently look at the key performance indicators, and do they analyze the performance-driving forces behind it?
2. Analytics & BI: smart & systematic
How is your company's analytical capacity? How far and deep does it go?
Does your organization combine (big) data from various structured and unstructured sources? Are managers and business analysts consistently analyzing it?
Do they also synthesize the various insights generated by this analysis?
Does management know which information can help give insight into where and how there is room for improvement?
3. Agile working: quick and flexible
Is your organization agile? Do they abide by the principles of agile working?
Can self-steering teams make decisions, and does the organization react to changing markets in a timely fashion?
Can your organization develop new products and services quickly (scrum) and release them in a polished state?
Can the organization respond quickly when a new competitor tries to come at its cash cow?
4. Continuous improvement & innovation
Is continuous improvement on the agenda every single day?
Is giving feedback part of your company culture?
Does the organization have quality control embedded in its DNA?
Is management information aimed at analyzing the why?
Are KPIs aligned with goals and the mission?
Also read: The 7 habits of highly intelligent organizations
The I/O concept works in all industries
We have over 15 years of experience in realizing intelligent organizations in various industries. Using a myriad solutions, we can quickly help your organization become more intelligent and achieve higher returns. Of course, we work on a step-by-step, practical basis, because we know how to achieve results.
Contact us to learn more
Make an appointment for a conversation with one of our specialists. They'd love to tell you more about what our approach can mean for your organization.