15 years of experience in Enterprise architecture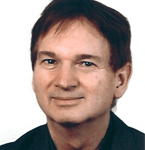 Henny van Doorn started his career in IT in 1980 as a software programmer and designer. He then developed himself further in many IT-related fields. He learned about system analysis, project management, business consultancy, IT management, managing consultancy, and last but not least, Enterprise Architecture.
Even after completing his night school training in Business Information Technology, he kept studying IT / Business methods and frameworks. To be able to serve customers better, he completed several post-college training courses, such as Higher Business Administration, Physical Distribution Management, and Sports marketing and management.
Henny is a professional who prides himself on delivering excellent service. The success of his clients, teams, and partners is his success, although he'll never claim it as such. During his career, he's completed many assignments in many disciplines and roles. He always puts the client's wishes first. This focus on sustainable relationships has earned him a lot of goodwill. The result is an impressive list of references with purely satisfied customers.
IT entrepreneur
In 28 years, Henny has worked for four different employers, including Capgemini. He has years of experience in completing change programs for international clients. He has also been extensively involved in roll-outs.
In 2007, Henny decided to give his career and personal life a completely different direction. Aside from developing and implementing information systems, he developed a passion for sports, exercise, and everything related to health. Staying fit by managing your energy level optimally was a real eye-opener for him. He's channeled this new, positive perspective on life by starting his own business: M3Sport.
As an entrepreneur, Henny came up with a business concept in order to secure the knowledge of (para) medics in the area of sports-medical research and advice in a knowledge platform called BiSHARP (Business Intelligence Sport & Health, Analysis & Research Platform). On this platform, he offers knowledge based on validated protocols, ready to use, for the business process. In order to develop this platform, he set up a Business Intelligence and IT delivery center in Valencia: BiiT Solutions.
The first version of BiSHARP was taken in production by several renowned athletic doctors in 2016. The platform was developed further and in 2018 an implementation project started at the first Lifestyle Expertise Center of the Netherlands.
Henny's specializations
Strategic road mapping – business, technology, agile project.
Business Process Modeling & Management.
Architecture solutions conform Gartner's Intelligent Business Operations.
Program management – securing results with "Islands of Stability".
Creation of proof of concepts, pilots, or plateaus.
Requirements management and architecture projects with TOGAF ADM.
Complex Event Processing.
Business Activity Monitoring and real-time Business Intelligence.
Lean manufacturing in municipality The Hague
Henny considers a multi-year project at The Hague Municipality one of the absolute high points of his long career as an advisor, mainly because the social impact was so great. The focus of this assignment was completely on delivering added value to the end customer of the municipality: the citizen. The problem was big. A baseline measurement showed that the average lead time of a request was six weeks. Thanks to a backlog, this time quickly piled up.
As a member of the business team E-service AZW, Henny supported the decision of strategic goals as a consequence of decentralizing the WMO and the working of the Participation Law. In the role of architect and business analyst, he implemented solutions in a business scenario (TOGAF). Henny improved and implemented the business processes (indication and judgment) according to lean working in conjunction with the heads of department WMO IV, department of policy, IT partner Wigo4it and other IT vendors. Together, the partners determined protocols in a Knowledge Rule Engine, which is called from a workflow system. At the same time, large changes were implemented in the (chain) organization.
After the new system entered production, 80% of the requests were found to contain no risk or impediment to allotment, and a decision could be made automatically. The decision was then on the citizen's doormat the next day. From the first following Monday, the allotted care was provided, and customers were helped with the necessary domestic maintenance. The consultants could then work on more complex requests and the built-up backlog. In short: this lead time reduction was a pure win.
The love of his life
Enterprise Architecture is the love of Henny's life. Aside from a broad range of knowledge and experience, this field requires the ability to stay curious. That's why he closely follows the newest methods and frameworks, new technologies, and new possibilities in the development of systems like Open Source, Component-Based Development (Micro services) and DevOps. The same goes for new business concepts, like Gartner's Intelligent Business Operations, with applications like Business Activity Monitoring and Complex Event Processing.
Working under architecture is a must, and more relevant than ever. However, Henny believes that you have to work thoroughly. First, try to unearth the real goals, problems, and challenges. Top-down and bottom-up. Working together with the representatives of the business and the IT; each in their own language. The practical application of architecture in the relevant business domain and the specific situation the organization is in are key here.
Working smartly with architecture is a challenge. Making sure that working under architecture is a blessing and not a curse is what Henny strives for. That's where his strengths lie. As a team player and a coach, as an Enterprise Architect he's able to stimulate creativity in all team members, so that the best possible solution isn't only discovered, but also implemented.
Do you want to work with Henny?
Do you want a smarter organization and an architecture that works? Contact Henny van Doorn for an introductory conversation about Enterprise Architecture.