Dick Pouw received his Master's in Business Administration at Business School Netherlands and has over 20 years of experience as an "agent of change" in the areas of customer care, IT, and Business Intelligence.
Implementation of strategic changes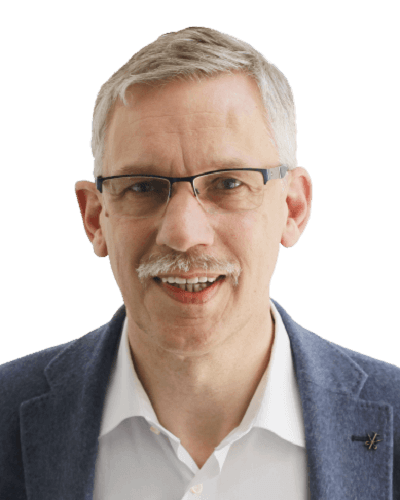 Dick joined Mediq, a medical wholesaler where, within the ICT, he fulfilled customer-focused assignments in various positions, both within Mediq as well as at Mediq's clients. He then functioned as an interim line and transition manager and completed several assignments in the semi-government and in the Retail and Media industries, with the aim of making the organizations ready for the changes to come.
His passion: 'keeping the customer in mind'
In recent years, Dick has held various positions within the Telegraaf Media Group as Head of Information Resource Management. He was responsible for the introduction of agile working, the implementation of the Millennium Program, and optimization of business processes. After that he was at the helm during the introduction of CRM within the Telegraaf Media Group, after which he was the director of customer care and was responsible for the shared service center. After this assignment, Dick became responsible for the IT of the Telegraaf Media Group as a CIO.
Implementing strategy from the customer's perspective
As a Master in Business Administration, Dick prioritizes the integral approach to change. He is the sparring partner of companies and semi-government in a wide range of functional areas, with the theme: implementing changes from the perspective of the customer. He aids management and directors in the BI strategy formulation, leads the set-up of change programs, and helps organizations to use these skills effectively. He only stops when the results have been implemented and secured!
Only successful when the (customer) need is fulfilled
For Dick, a change process is only successful when the changes for the customer are permanently noticeable. A clearly measurable goal is important and goes hand in hand with efforts to keep improving continuously, through the PDCA cycle. The critical success factor for change? Management and employees who continue to think from the customer's perspective.
Would you like to meet Dick?
Feel free to contact Dick for a discussion about the ways to improve your customer contacts and implement changes successfully in your organization.